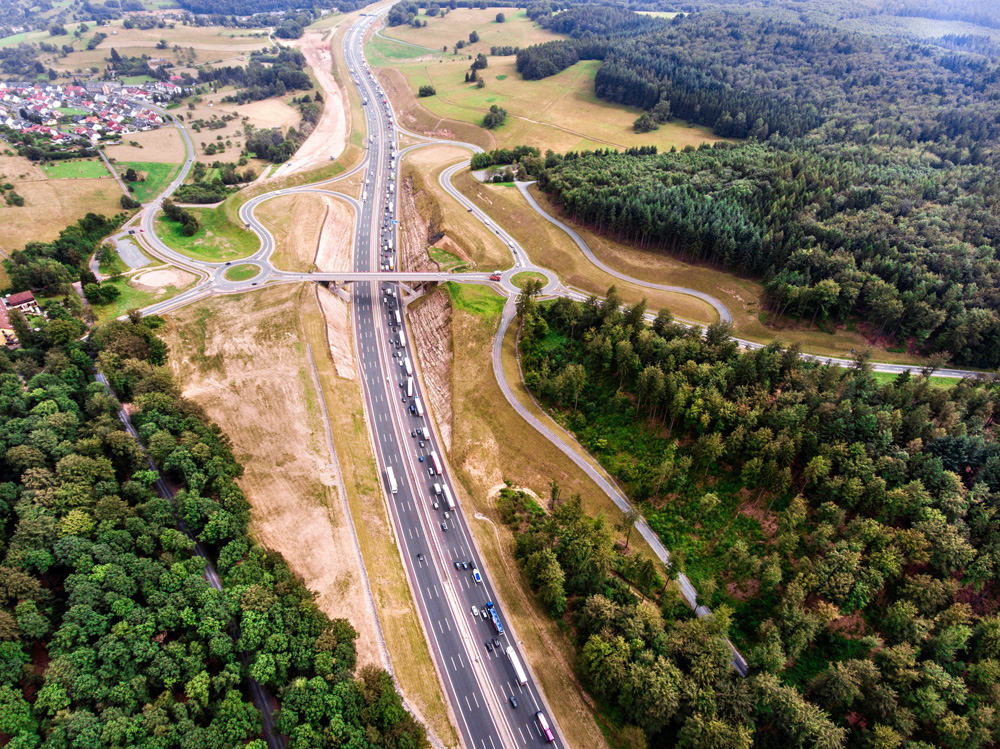 If you're hitting the road this holiday weekend, you'll have plenty of company. In its latest estimate, AAA said it expects 49.13 million drivers to travel at least 50 miles from home.
That's 1.7% more than took a road trip during the holiday week of 2022 but slightly fewer than in 2019, just before the pandemic.
"For many Americans, Thanksgiving and travel go hand in hand, and this holiday, we expect more people on the roads, skies, and seas compared to 2022," said Paula Twidale, senior vice president of AAA Travel. "Travel demand has been strong all year, and AAA's Thanksgiving forecast reflects that continued desire to get away and spend time with loved ones."
In fact, most Thanksgiving travelers this year will drive, with fewer than 5 million traveling by air. Those who travel America's crowded highways should remain alert to traffic jams and aggressive drivers.
Watch out for bad drivers
A recent ConsumerAffairs study found drivers should be especially careful if they drive through the South. The study found Memphis, Tenn., ranked highest for bad driving with the percentage of fatal crashes caused by bad driving - more than five times the national average. Baton Rouge, La., and Macon, Ga., are also among the top five.
On the other hand, you can breath a little easier if you drive through Green Bay, Wisc., Cary, N.C., Oxnard, Calif., Bellevue, Wash., and McKinney, Texas. The study found those cities have among the safest drivers.
INRIX, a provider of transportation data and insights, expects Wednesday, November 22, to be the busiest day on the roads during the Thanksgiving holiday travel period, with average travel times as high as 80% over normal in some metro areas. INRIX recommends leaving in the morning or after 6 p.m. to avoid the heaviest holiday congestion.
"The day before Thanksgiving is notoriously one of the most congested days on our roadways. Travelers should be prepared for long delays, especially in and around major metros," said Bob Pishue, transportation analyst at INRIX. "Knowing when and where congestion will build can help minimize holiday traffic frustrations. We advise drivers to use traffic apps, local DOT notifications, and 511 services for real-time updates."
At least gas prices should be cheaper
While highways are likely to be crowded, at least gas prices should be lower than they were last Thanksgiving. A daily survey by AAA puts the national average price of regular gasoline at $3.29 a gallon, 37 cents a gallon cheaper than this time in 2022.
California, by far, has the highest prices at the pump. The statewide average price of regular is $4.96 a gallon. The next-closest state is Hawaii, at $4.71 a gallon.
The cheapest gas will be found in Texas, with a statewide average price of regular at  $2.77 a gallon. Besides Texas, Iowa, Missouri, Arkansas, Oklahoma, Louisiana, Mississippi, Tennessee, Alabama, Georgia and South Carolina all have average gas prices under $3 a gallon.
Photo Credit: Consumer Affairs News Department Images
Posted: 2023-11-21 15:36:21
Listen to this article. Speaker link opens in a new window.
Text To Speech BETA Test Version.