+ Larger Font
|
- Smaller Font

Sports Betting Advice
Details

Category: Sports Betting Advice
Last Updated:

07 September 2019

Published:

06 September 2019

Written by

WagerTalk
How To Read Sports Betting Odds And Lines Like A Successful Professional
The key to finding success in sports betting is knowing how to read and interpret the betting odds and lines. Sports betting is not as simple as just taking the team you think is going to win, as experienced gamblers never solely look for a team or matchup they like. Instead, they are looking for the most favorable betting odds or lines, as this is the best way to find value. Betting odds and lines can seem complicated, but once you get the basics down, it can be easy to quickly and efficiently interpret odds and lines.
What are Sports Betting Odds?
The odds are the determined probability of a given outcome. For example, in every football game, there are odds assigned to both of the two competing teams for winning the game, which is known as the Moneyline. Not only do the odds determine the probability of a given outcome, but they also, determine how much you will win by betting on that specified outcome. When looking at betting odds, it is important to remember the odds do not perfectly reflect the probability of each expected outcome. The goal of a sportsbook is to set odds so that there is equal action on both outcomes, and there is also a vig added into the odds that must be accounted for.
What are Sports Betting Lines?
Betting the Moneyline is not always an effective way to bet on a game. In sports like tennis and baseball, the Moneyline is the most popular way to bet on the games or matches. However, in higher-scoring games like basketball and football, betting the point spread is very popular. The line is a prediction of the expected outcome of the game in question. However, in higher-scoring games like basketball and football, betting the point spread is very popular. Similar to betting odds, the goal of the sportsbook is to get action on both sides of the line, so the line will move over time to reflect this.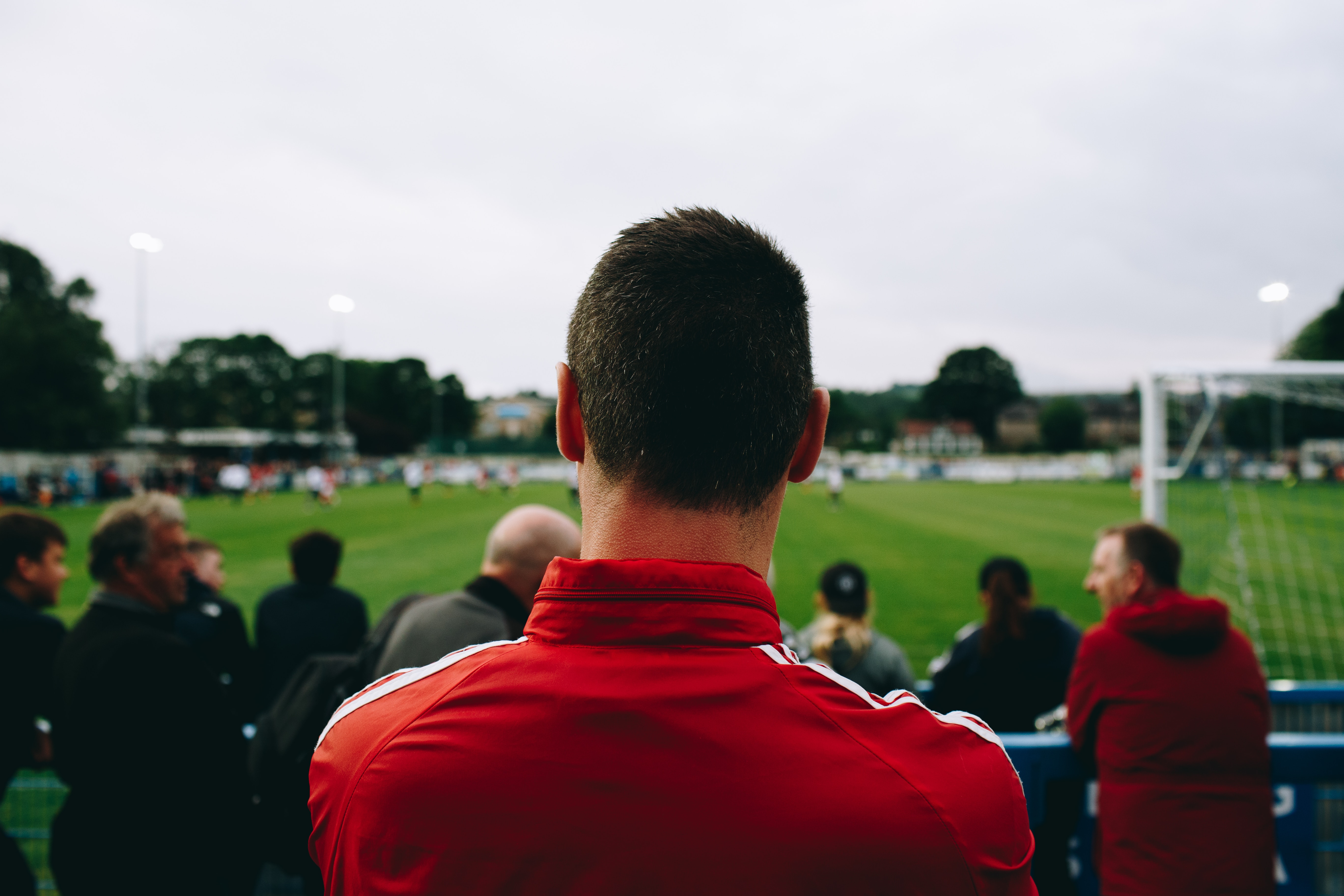 What Do + and - Mean in Odds and Lines?
The first step to understanding odds and lines is being able to identify what the various "+" and "-" signs mean. The + and - sign allows the bettor to identify the favorite and the underdog. A + sign next to the odds or a line signifies that the listed team is the underdog, while a - sign signifies the favorite. For example, if a football team has +7 next to their team name, that means they are expected to lose by 7 points. Conversely, if you gamble on a team that is listed at -7, that means that you are betting that the team will win by at least 7 points. The same goes for odds. For example, a team listed at +130 is an underdog and a team at -130 is the favorite.
How to Read Sports Betting Odds.
The betting odds attached to a given outcome lets you know your prospective payout if the bet wins. For a favorite, the negative number lets you know how much money you would need to bet in order to win $100. For example, if a team is a -300 favorite to win, then you need to bet $300 to win $100, giving you a total payout of $400 on your initial $300 investment if they do in fact win. The odds also let you know how likely it is that a favorite will win. If a favorite is listed at -1000, they are considered very likely to win, but if they are listed at -110 it should be a very close game.
For an underdog, the positive number lets you know the amount of money you would win by placing a $100 bet. For example, if the team is a +300 underdog to win, then a $100 bet would result in you winning $300, for a total payout of $400 on your initial $100 investment.
While betting odds are always on this $100 scale, you can bet in any increment you like. However, betting in random dollar amounts can sometimes make the math to calculate potential winnings a little complicated. Finally, if the game results in a tie, the bet is a "push", which means you simply recoup your initial bet with no additional winnings or losses.
How to Read Sports Betting Lines.
Betting lines also called the "spread", are a prediction of both the outcome of a game as well as the distribution of bets of the gambling public. As mentioned earlier, a line is set so that there is an equal amount of action on both sides of the line. So if the line in a football game is set at -7 in favor of the home team, that means that the sportsbook believes that an equal amount of action will be put on the home team winning by 7 and the away team losing by less than 7 points.
Betting the Favorite.
A great way to think about betting on a line is that you are adding or subtracting the number you bet on to the final score of the game. For example, let's return to the example above in which the home team is favored by 7 points (-7). At the conclusion of the game, you need to subtract 7 points away from the home team's score. If after subtracting 7 the home team is still up, you have a winner. So if the home team wins 24-13, after subtracting 7 points the home team still wins 17-13, meaning you win your bet! However, if the final score had the home team winning 24-21, you lose, since subtracting 7 points means the score would be 17-21.
There is also the possibility of a push when betting the line. A push occurs when after adding or subtracting the spread, the two teams tie. For example, if the final score in the above example had the home team winning 24-17 and you bet the home team -7, the adjusted score would be 17-17. This results in a push.
Betting the Underdog.
The same logic goes to betting an underdog, except you add the line to the final score instead of subtracting it. For example, if you bet a +7 underdog, you add that seven points to the final score. So if the underdog lost 24-20, adding 7 points to their total makes the score 24-27, meaning you won your bet.
Betting Odds on the Spread.
Another factor in the sportsbook trying to drive equal action to both sides of the line is the odds attached to each side of the line. The line does not have a straight 1:1 payout for both outcomes. Instead, there are different betting odds assigned to both sides of the spread that reflect the action each side is getting. Let's look at the -7 home favorite example for a further investigation of what this could look like. Hypothetically, let's say that much more people are betting on the +7 away team than the -7 home team. Before the line moves to 6.5, the odds will shift to reflect this change in betting behavior. In order to bet the away team at +7, the odds may move to -115. This means you need to bet $115 to win $100. Conversely, to bet the -7 home team, the odds will be set at -105, trying to entice bettors since they only have to pay $105 to win $100.
Pick 'Em.
In some situations, the two teams can be so close that there is no line. In these situations, the line will be listed as a "Pick 'Em" or simply "Pick", implying that the bettor just needs to pick a winner. There will be listed odds for each team winning.
No Line.
Sometimes no line will be listed, meaning that no bets will be taken on this game. There is a good reason for this, usually stemming from uncertainty surrounding whether a key player will suit up because of an injury, suspension, or trade.
Important Tips to Consider When Evaluating Odds and Lines.
There are some important things to keep in mind if you are trying to find an edge when betting the odds or lines. Below are three tips to consider:
> The home team always gets a boost. When looking at the odds, keep in mind that sportsbooks usually give the home team an implicit edge, since statistically speaking the home team has a built-in advantage.
> There are "public" teams that get a penalty. There are certain teams that have such nationwide popularity that in order to get even action on both sides, there is a penalty to taking the popular team. That means that these public teams usually have less favorable odds than they would if they were just another normal team. Examples of these teams include the Lakers, Cowboys, and Yankees.
> Get help from expert handicappers. There are expert handicappers that specialize in finding odds or lines that offer bettors an advantage. If you are serious about sports betting, find a website with expert sports picks and handicappers.
Related News Stories From The Web And More
Related Bing News Search Results
How To Read Sports Betting Odds And Lines Like A Professional: Betting Games And Matches Guide | Sports Betting Advice | RobinsPost News Network - Newscast
Mon, 25 May 2020 17:05:00 GMT
The probabilities of two outcomes in sports betting never add up to 100%. That's because sportsbooks take their cut — called the juice or vig.

Mon, 25 May 2020 16:19:00 GMT
Our Sports Gambling 101 series continues with a look at three-way odds. What are three-way betting lines and how can bettors use them to their advantage?

Mon, 25 May 2020 16:08:00 GMT
Previewing Wednesday's Alsco Uniforms 500 at Charlotte Motor Speedway sports betting odds and lines, with NASCAR analysis, picks and tips.

Mon, 25 May 2020 09:19:00 GMT
The latest Bundesliga odds from William Hill lists Bayern Munich as -118 money line favorites (risk $118 to win $100), while Borussia Dortmund is going off at +270. The draw is +320 and the over-under ...

Sun, 24 May 2020 17:06:00 GMT
Anyone wagering on sports should bet within their means. That's why you hear the term units thrown around to compare ability regardless of how much money you have. So what is a unit? It's a way to to ...

Related News Story Videos From Youtube
Blow Us A Whistle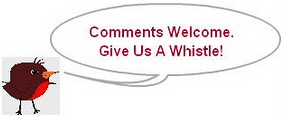 Comments (Whistles) Designed By

Disqus
Robin's Extra Sports News Coverage