MEDIA RELEASE Monday, 13 January 2020
AI In Gaming 2020 and ILPS 2020 Summits: Racing Ahead With Artificial Intelligence Revolutionizing Games of Skill
FOR IMMEDIATE RELEASE
By: Staff Writer at Eventus International
13 January 2020, Cape Town, South Africa
Only one month to go before AI In Gaming 2020 and ILPS (International Lottery Play Summit) 2020 in Dubai
With only one month to go before the kick-off of the first ever AI In Gaming and ILPS 2020 summits in Dubai, the Eventus International team is excited to announce the 2-for-1 Special Offer for these two events THIS WEEK ONLY!
Attend the sessions of your choice from BOTH these summits and pay for only ONE Delegate Pass!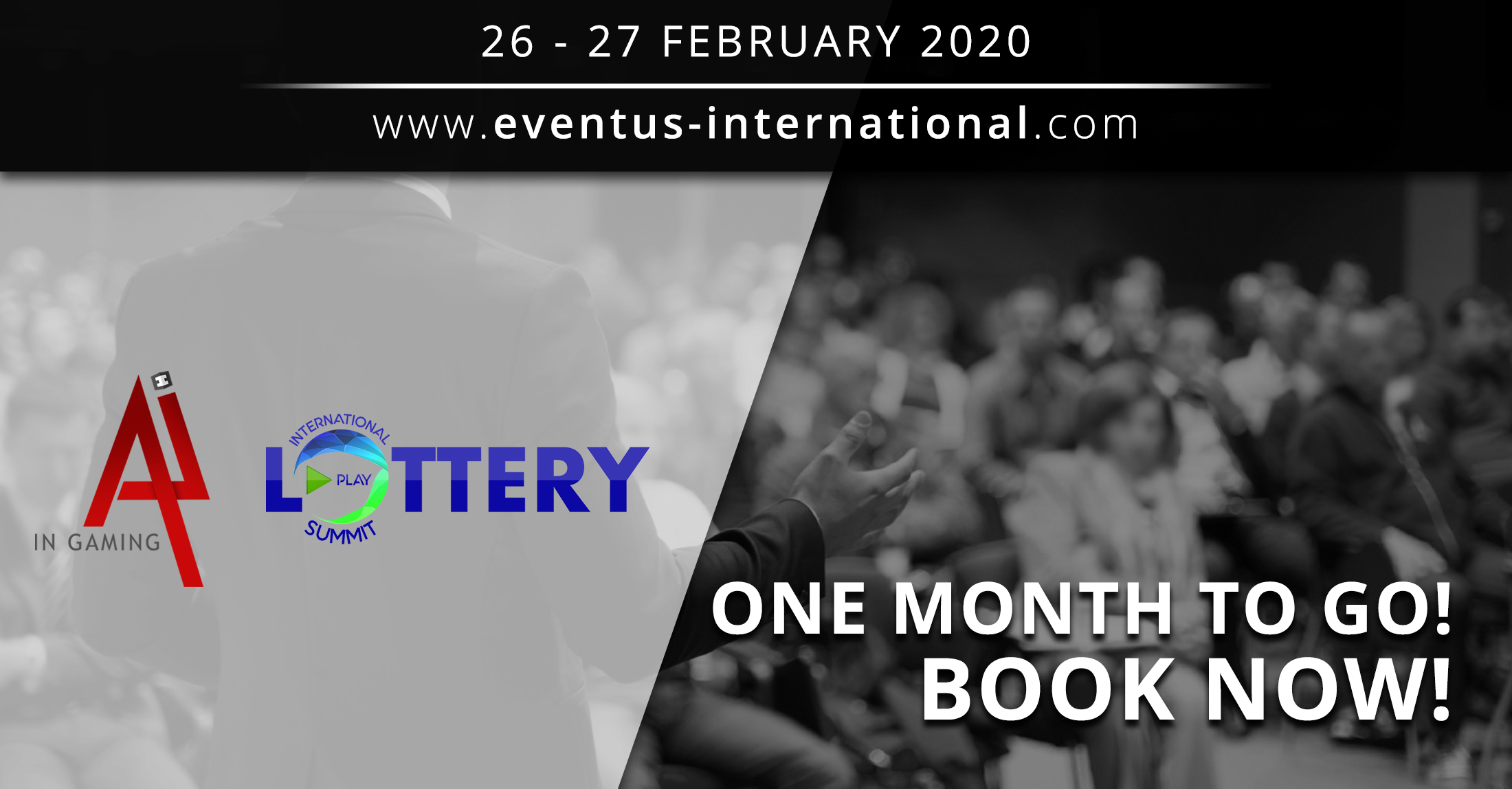 AI In Gaming 2020 will take an in-depth look at how AI converges with gaming and how the gaming landscape is changing through artificial intelligence.
International Lottery Play Summit 2020 will focus on the future of lotteries and how digitalisation is reshaping the lottery industry.
Don't miss out on this amazing opportunity to be part of two inaugural events for the cost of one!
How YOU benefit from attending:
Meet experts and pioneers in the AI, blockchain, gaming and lottery industries from the UAE and across the globe
Gain insight into the AI boom in Dubai and beyond
Become acquainted with the regulatory perspective in the global lottery market
Achieve a competitive edge through exposure to new marketing strategies and techniques
Explore market prospects and generate new business leads
Remember, the not to be missed 2-for-1 Special Offer is valid for this week only, so don't delay; register your attendance at AI In Gaming 2020 and International Lottery Play Summit 2020 NOW.
Contact us now to find out how your company can benefit at AI In Gaming 2020 and ILPS 2020:
Contact Eventus International's Marketing Director, Lou-Mari Burnett, to grow your business in UAE and beyond with our sponsorship and exhibition packages for AI In Gaming 2020 and ILPS 2020.
Lou-Mari Burnett
Marketing Director
Eventus International
Email: This email address is being protected from spambots. You need JavaScript enabled to view it.
Phone: +27829075850
Eventus International is a dynamic, summit and exhibition company that connects leaders with leaders and turns opportunity into possibility. We utilise our vast networks and expertise to create forward thinking summits that align best practice and industry development with empowering content and outstanding networking opportunities.
Our summits and exhibitions have a longstanding reputation for gathering primary stakeholders in the industry to discuss the future of the gaming sector. We operate in profitable vertical industries with significant international growth potential while promoting the growth of emerging markets.
Every summit we produce is designed to provide practical solutions to strategic, tactical and technical challenges and shed light on new opportunities in the sector.
We are renowned for producing exclusive, niche events, hosting C-Level executive audiences and gathering decision makers under the same roof while ensuring gender diversity and inclusion throughout.
The high standards that we set for ourselves are responsible for the success of events such as the Sports Betting East Africa+, SPiCE India, Sports Betting West Africa+, Cyprus Gaming Show, Scandinavian Gaming Show, AI In Gaming, International Lottery Play Summit, iGaming Germany (iGG), All-in Gaming Ukraine Summit, Gaming & Affiliate Marketing Expo (GAME), Gaming Expo Francophone Africa, ACE (Affiliate Conference Expo) 2020, Play Social – Social Gaming China and the All American Sports Betting Summit.