AI In Gaming and ILPS 2020
FOR IMMEDIATE RELEASE
By: Staff Writer at Eventus International
2 March 2020, Cape Town, South Africa
Inspiration abounds at AI In Gaming and International Lottery Play Summit 2020 - Event Recap
The AI In Gaming and ILPS 2020 event concluded on a high note on Thursday, 27 February, setting the foundation for the second edition to be held in Dubai in February 2021.
Day one of the summit was dedicated to AI In Gaming and saw world-class industry speakers take the stand discussing how AI converges with the gaming industry.
Hala Bou Alwan, Founder, and CEO of Hala Bou Alwan Consultancy opened discussions with a keynote address on uncovering the potential of AI in the Middle East countries. The rest of the day was filled with lively panel discussions and insightful presentations by top industry experts.
Hala bou Alwan shared her experience of AI In Gaming, remarking that all aspects of AI in the gaming industry whether operations, regulations, communication, marketing and more were covered.
"It tackled the role of government, agencies, and regulators in empowering AI and where AI fits in the market and how private public partnerships should be implemented for better success. It also showed real-life examples on where AI can cause harm vs benefit and innovation."
Salman Saleem, Digital Marketing Strategist at Cloudways, commented that it was a "phenomenal event with big industry giants ready to share their valuable insights and wisdom."
Day two was devoted to the topic of International Lottery and as with day one, saw a lineup of international industry speakers share their knowledge and discuss current affairs and development in the lottery sector.
Speaking on both days of the event, Hala Bou Alwan commented that ILPS (International Lottery Play Summit) 2020 "introduced the world to lottery and hosted it operators. It highlighted the importance of corporate social responsibility, gender equality and cultural heritage in any industry."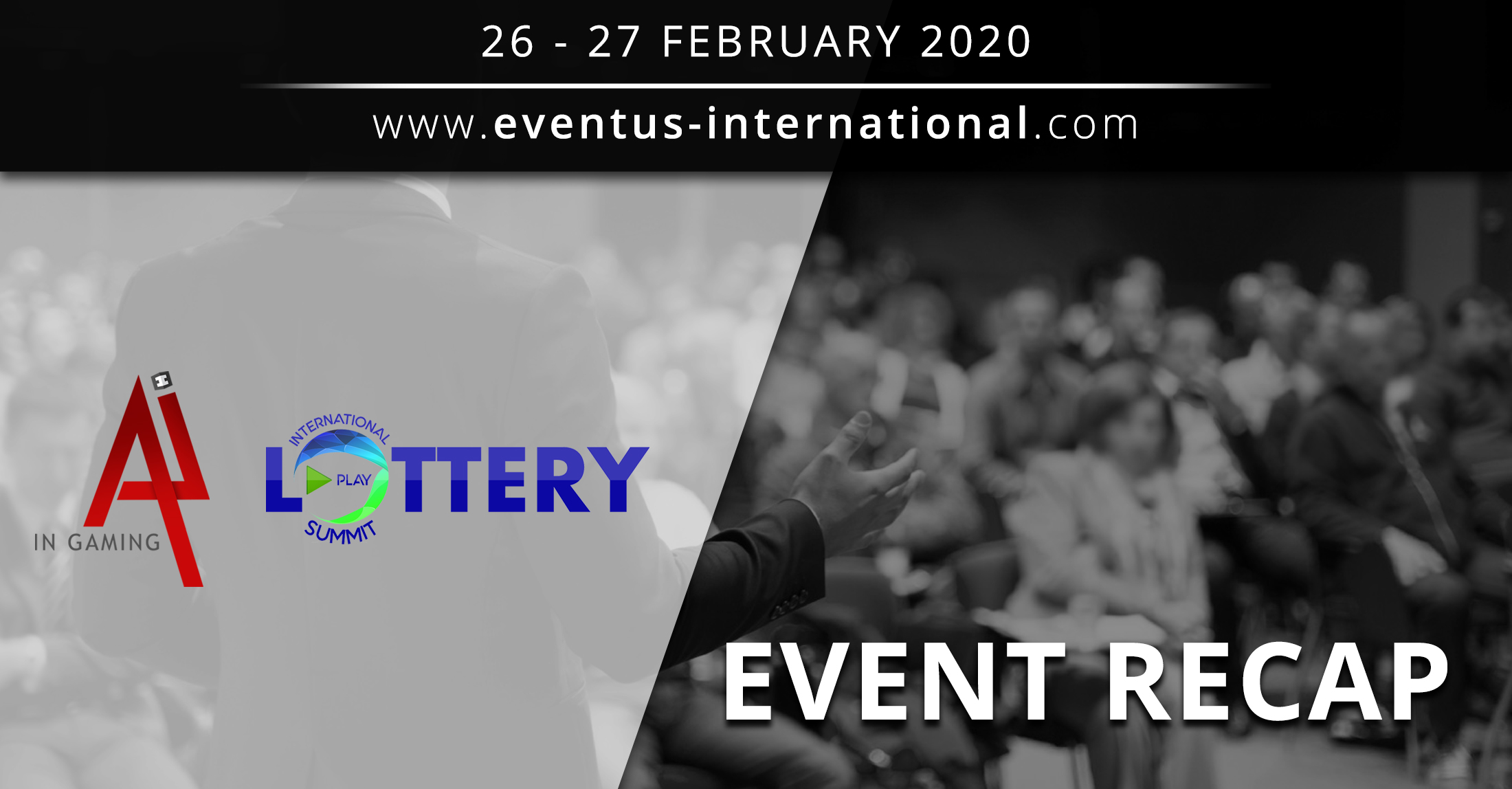 Over the two days, meaningful new business relationships were formed and inspiring ideas were shaped for future discussions on this platform. Dates for the second annual AI In Gaming and International Lottery Play Summit 2021 has been set for 24 to 25 February 2021 at the Crowne Plaza Dubai.
Watch this space for further information and mark the dates to ensure you are a part of this prominent event on Eventus International's event calendar.
Contact us now to find out how your company can benefit from AI In Gaming and ILPS 2021 summit:
Contact Eventus International's Marketing Director, Lou-Mari Burnett, to grow your business in UAE and beyond with our sponsorship and exhibition packages for AI In Gaming and ILPS 2021.
Lou-Mari Burnett
Marketing Director
Eventus International
Email: This email address is being protected from spambots. You need JavaScript enabled to view it.
Phone: +27829075850
Eventus International is a dynamic, summit and exhibition company that connects leaders with leaders and turns opportunity into possibility. We utilize our vast networks and expertise to create forward-thinking summits that align best practice and industry development with empowering content and outstanding networking opportunities.
Our summits and exhibitions have a longstanding reputation for gathering primary stakeholders in the industry to discuss the future of the gaming sector. We operate in profitable vertical industries with significant international growth potential while promoting the growth of emerging markets.
Every summit we produce is designed to provide practical solutions to strategic, tactical and technical challenges and shed light on new opportunities in the sector.
We are renowned for producing exclusive, niche events, hosting C-Level executive audiences and gathering decision-makers under the same roof while ensuring gender diversity and inclusion throughout.
The high standards that we set for ourselves are responsible for the success of events such as the Sports Betting East Africa+, SPiCE India, Sports Betting West Africa+, Cyprus Gaming Show, Scandinavian Gaming Show, AI In Gaming, International Lottery Play Summit, iGaming Germany (iGG), All-in Gaming Ukraine Summit, Gaming Affiliate Marketing Expo (GAME), Gaming Expo Francophone Africa, ACE (Affiliate Conference Expo) 2020, Play Social – Social Gaming China and the All American Sports Betting Summit.