MEDIA RELEASE 2020
EI ONLINE
FOR IMMEDIATE RELEASE
Eventus International presents their EI ONLINE webinar offering
By: Staff Writer at Eventus International
Hong Kong
Dedicated to making world-class gaming content accessible to all industry participants, the Eventus International team has compiled a calendar of carefully curated webinars enabling you to gain the live insight of global industry experts wherever you may be based.
Gaming sector stakeholders can look forward to an evolving series of webinars presenting compelling topics selected from the agendas of Eventus International's 2020 events list.
Register for the EI ONLINE webinars and benefit: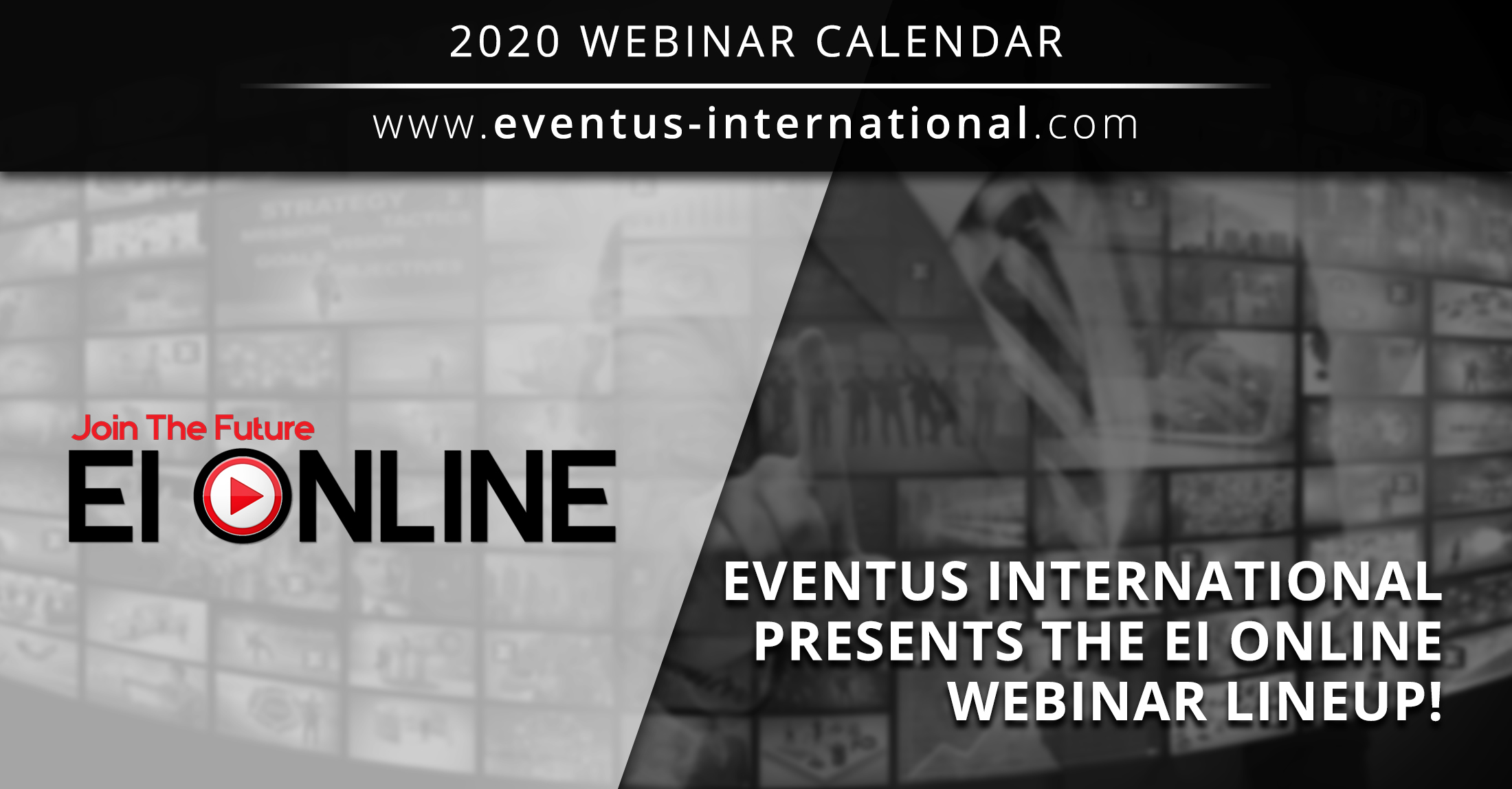 >> Gain the opportunity to interact with other attendees registered
>> Have your questions answered by industry experts
>> Presentations will be available to registered attendees afterwards
>> A recording of the webinar will be available on request to registered attendees
All this and you do not have to set foot out the door!
Act now! Register to attend here:
Eventus International Webinar Calendar
Is India poised for a cryptocurrency boom?
Date: Wednesday, 1 April 2020
Time: 11:30 GMT onwards
Understanding AI and the best ways to implement it at your casino
Date: Thursday, 2 April 2020
Time: 11:30 GMT onwards
Best channels to promote online gaming content in India through affiliate sites
Date: Friday, 3 April 2020
Time: 11:30 GMT onwards
An update on GST on the Gaming Industry
Date: Wednesday, 8 April 2020
Time: 11:30 GMT onwards
A sneak peek of 2019 developments and what to expect at AGU 2020
Date: Wednesday, 15 April 2020
Time: 11:30 GMT onwards
The convergence of gambling and eSports
Date: Thursday, 16 April 2020
Time: 12:00 GMT onwards
Register here: https://www.eventus-international.com/ei-online
Become a Sponsor:
Now you have the opportunity to profit from our webinars and promote your brand by becoming a sponsor.
Obtain a brand logo and company profile placement during our webinars.
Contact us now to find out how your company can benefit at EI ONLINE:
Contact Eventus International's Marketing Director, Lou-Mari Burnett, to grow your business through EI ONLINE with our sponsorship packages.
Lou-Mari Burnett
Marketing Director
Eventus International
Email: This email address is being protected from spambots. You need JavaScript enabled to view it.
Phone: +27829075850