All American Sports Betting Summit
By: Staff Writer at Eventus International
Speaker Line-up and Venue Announcement
Eventus International is proud to bring you the second Annual Edition of AASBS 2020 (All American Sports Betting Summit) taking place on 14 and 15 September 2020 in San Francisco, USA.
TheAASBS 2020 agenda will look into sports betting legislation and highlight the sports betting trends and technological innovations that will dominate the future in the gaming industry and discuss the current sports betting market in the United States.
This interactive event will include panel discussions, workshops, roundtables, speed networking sessions and a large range of case studies drawing on the experience of the industry leading experts.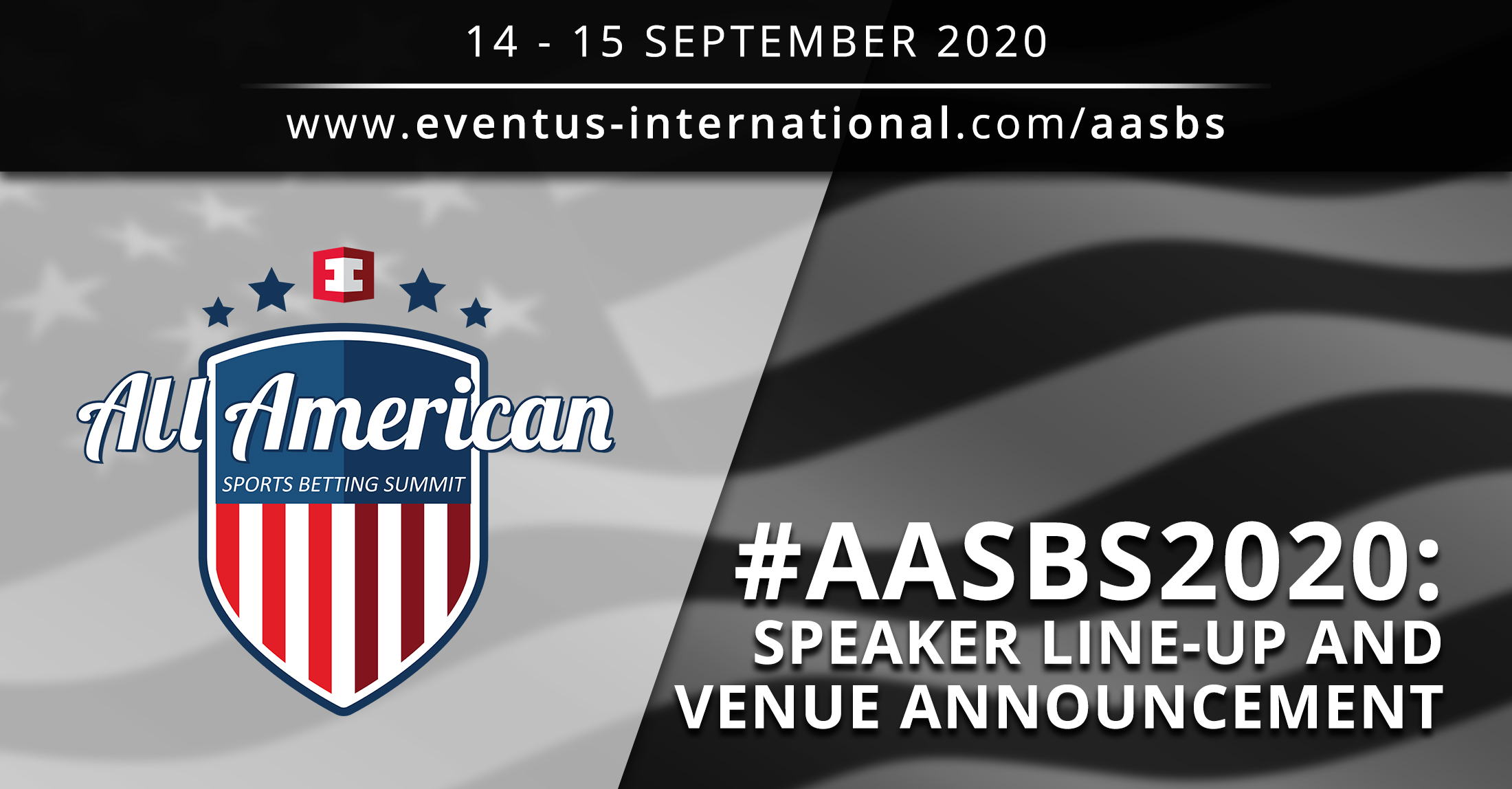 Topics of discussion include:
>>>Sports betting legislation developments in the USA
>>>Betting and Gaming stakes: how a small-sized but frequent revenue strategy can return players to betting and gaming as a hobby and increase the lifetime value
>>>The cancelled sports calendar and how to replace it
>>>The Las Vegas Lesson- what can be learned from Las Vegas casinos that sell a lifestyle not a product
>>>The product challenge in betting and gaming
We are proud to introduce our first speakers:
>>>Bill Pascrell III Strategic Advisor/ Public and Government Affairs Professional/ Lobbysit, Princeton Public Affairs Group Inc.
>>>Ismail Vali, Chief Product & Marketing Officer, A GAME ABOVE
>>>Jeff Ifrah, Founding Partner at Ifrah PLLC
>>>Marvin Jones, Gambetr, BetrPartners
Who will be attending:
>>>Leading operators
>>>Gaming regulators
>>>Gaming equipment manufacturers
>>>Sought-after investors
>>>Suppliers
>>>Software providers
>>>Payment and fintech companies
>>>Technology providers
>>>Legal firms
>>>Gaming consultants
View more at https://www.eventus-international.com/aasbs
Contact us now to find out how your company can benefit at AASBS 2020:
Contact Eventus International's Marketing Director, Lou-Mari Burnett, to grow your business in America and the surrounding regions with our sponsorship and exhibition packages for AASBS 2020.
Lou-Mari Burnett
Marketing Director
Eventus International
Email: This email address is being protected from spambots. You need JavaScript enabled to view it.
Phone: +27829075850