iGaming Germany: Developments In Germany's Gaming Sector
By: Staff Writer at Eventus International
New date announcement for iGG (iGaming Germany) 2020
As part of an overall revision of their 2020 events calendar, taking into account travel bans and the current situation in Europe, Eventus International has moved the dates for iGG (iGaming Germany) 2020.
The new dates have been set for 5 to 6 November 2020. The venue will be disclosed as soon as it has been confirmed.
With the recent approval of the new Interstate Treaty on Gambling coming into effect on 1 July 2021, all eyes are on the significant changes that will be introduced to the regulated online gaming scene.
iGG 2020 is brought to you at the most opportune time, positioning you to gain first-hand insight into expert gaming industry professionals' opinions and predictions on developments in Germany's gaming sector.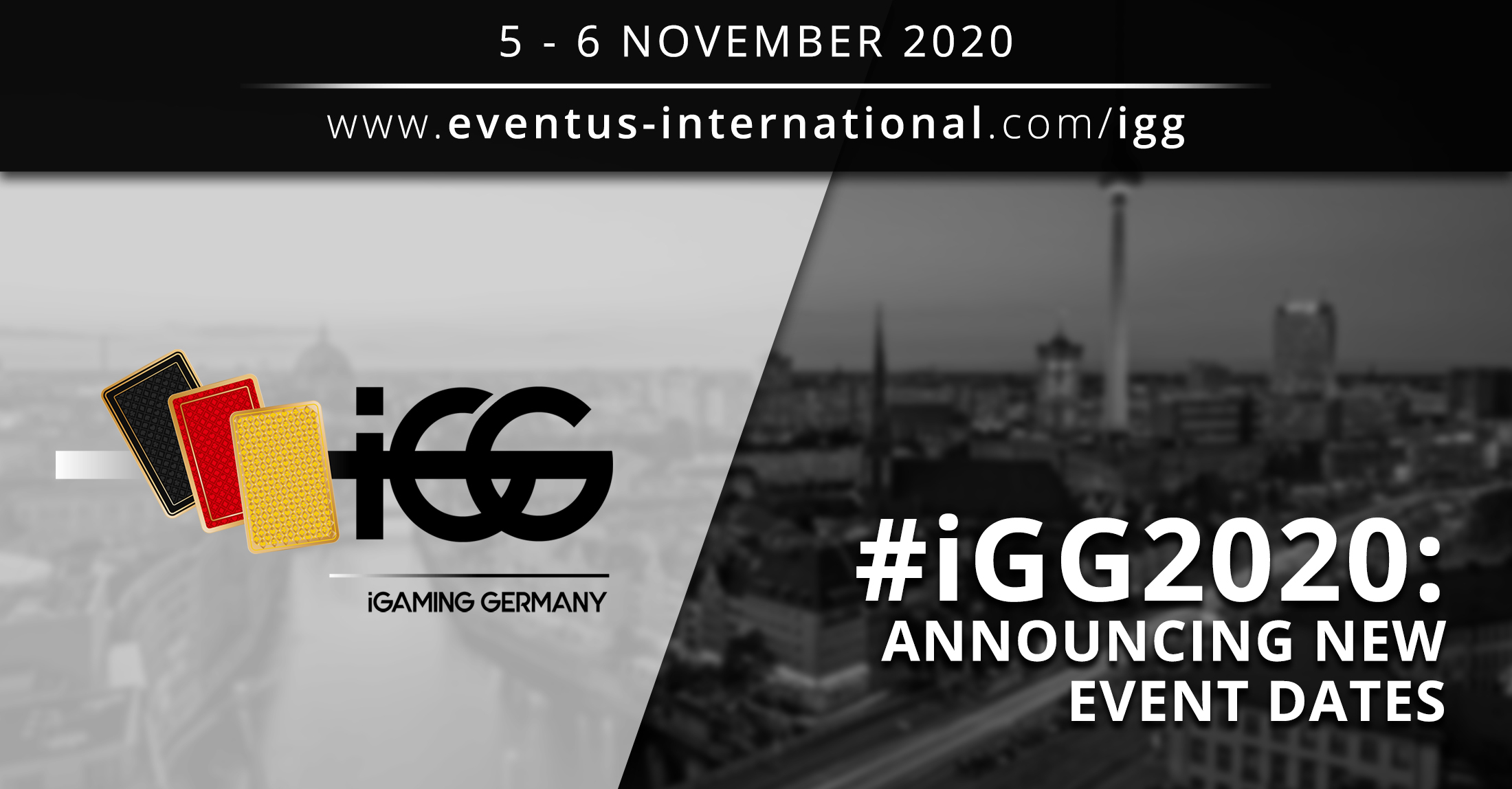 Mark the new date! Join us at iGG 2020 where you will:
>>>Get up to speed with the current regulatory framework in Germany
>>>Discover how your business can expand in the German gaming market
>>>Procure valuable business contacts through unmatched networking opportunities
>>>Profit by leveraging the summit to launch or exhibit your product
To register and secure your spot at iGG 2020, click here https://www.eventus-international.com/igg
Contact us now to find out how your company can benefit at iGG 2020:
Contact Eventus International's Marketing Director, Lou-Mari Burnett, to grow your business in Germany with our sponsorship and exhibition packages for iGG 2020.
Lou-Mari Burnett
Marketing Director  
Eventus International
Email: This email address is being protected from spambots. You need JavaScript enabled to view it.
Phone: +27829075850
Eventus International is a dynamic, summit and exhibition company that connects leaders with leaders and turns opportunity into possibility. We utilize our vast networks and expertise to create forward-thinking summits that align best practice and industry development with empowering content and outstanding networking opportunities.
Our summits and exhibitions have a longstanding reputation for gathering primary stakeholders in the industry to discuss the future of the gaming sector. We operate in profitable vertical industries with significant international growth potential while promoting the growth of emerging markets.
Every summit we produce is designed to provide practical solutions to strategic, tactical and technical challenges and shed light on new opportunities in the sector.
We are renowned for producing exclusive, niche events, hosting C-Level executive audiences and gathering decision-makers under the same roof while ensuring gender diversity and inclusion throughout.
The high standards that we set for ourselves are responsible for the success of events such as the Sports Betting East Africa+, SPiCE India, Sports Betting West Africa+, Cyprus Gaming Show, Scandinavian Gaming Show, AI In Gaming, International Lottery Play Summit, iGaming Germany (iGG), All-in Gaming Ukraine Summit, Gaming & Affiliate Marketing Expo (GAME), Gaming Expo Francophone Africa, ACE (Affiliate Conference & Expo) 2020, Play Social – Social Gaming China and the All American Sports Betting Summit.