Announcing the Against All Odds Gaming Awards 2020
By: Staff Writer at Eventus International
14 April 2020, Cape Town, South Africa
Eventus International is proud to present the Against All Odds Gaming Awards 2020, which will recognize and reward the companies who have not only adjusted to the current times, but performed exceptionally well, despite all odds.
We all are aware that within the current time of lockdown, the an opportunity has presented itself for everyone to excel online and to have a better and stronger presence virtually. Over the last few months, the gaming industry has taken the next big step globally and shifted to a dominating online market. We at Eventus International has witnessed this "digital revolution" and identified many companies that stood out with new growth, new market penetration, quality, differentiation of operations and strength of the brand.
In this light, we would like to celebrate performance against all odds!
The award categories are as follows: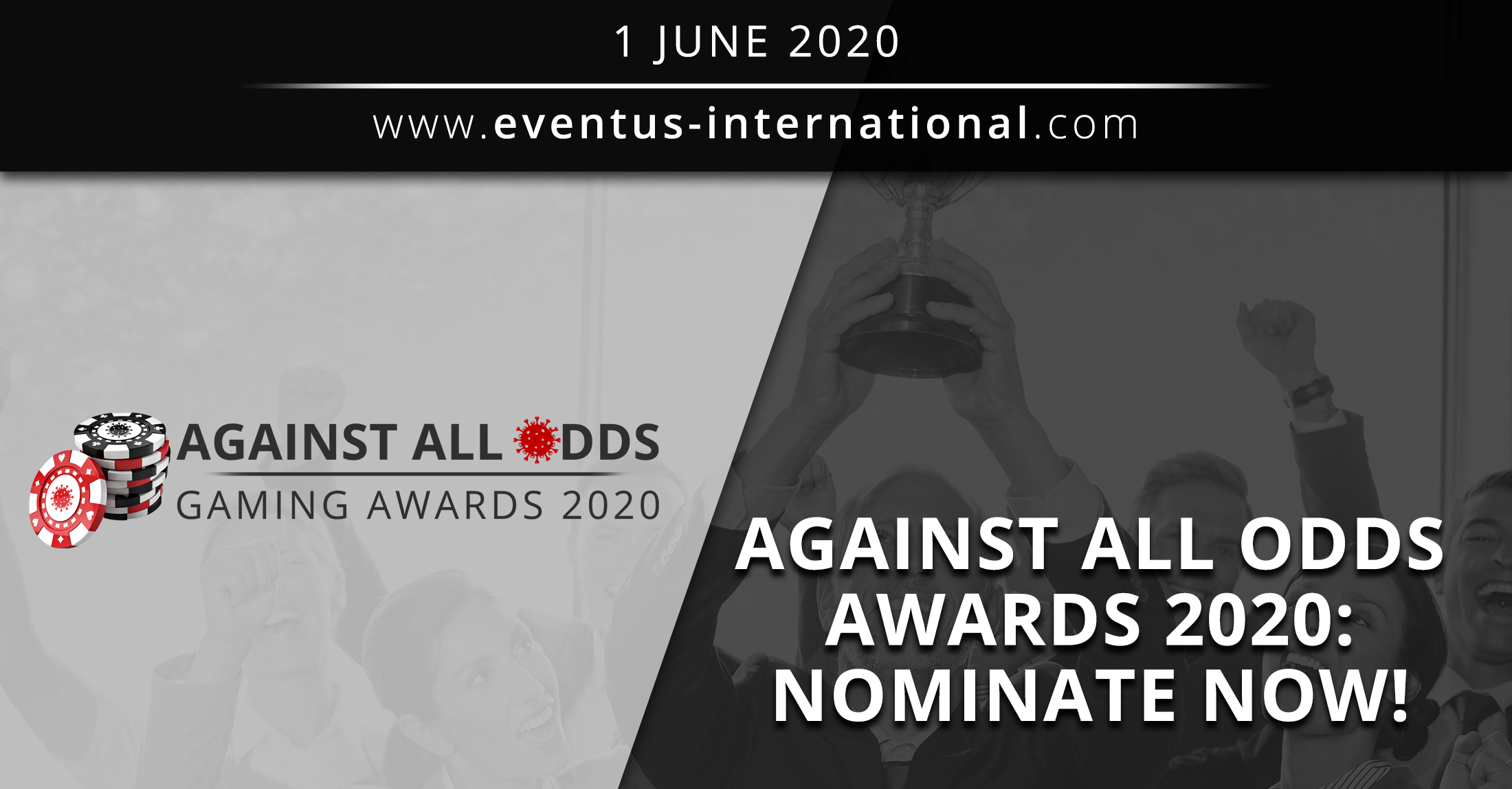 - Most Socially Responsible
- Most Successful Transition to Online
- Best Remote Team Management
- Best Affiliate Collaboration
- Most Innovative Online Marketing and Sales Strategy
- Best Customer Engagement and Crisis Communications
The lineup of Judges are:
- Christina Thakor-Rankin, Principal Consultant, 1710 Gaming Ltd., UK
- Earle G. Hall, CEO AXES.ai / GSA Blockchain Chair, AXES/GSA Blockchain
- Ismail Vali, CPMO, A GAME ABOVE
- Jay Sayta, Strategic Advisor, SPiCE India 2020
- Keith Scott Whyte, Executive Director, National Council on Problem Gambling
- Lee-Ann Johnstone, CEO & Founder, AffiliateINSIDER
- Robert Brassai, Principal Consultant, Sense4Gaming
Each winner will receive an Award Package consisting of the following:
>>>Two HTML Sponsored Mailers
>>>Online banner placement (Duration of 2 months)
>>>Full page advert space in a selected event brochure
>>>Two Full access passes to a selected event
To nominate a company of your choice, click here https://www.eventus-international.com/aaoa-submission
Become a Sponsor
Now you have the opportunity to profit from our awards process and live webinar award ceremony!
Obtain the ultimate brand exposure during the entire award process and have your brand featured during the award ceremony!
Contact us now to hear more about our sponsorship packages!
Contact Eventus International's Marketing Director:
Lou-Mari Burnett
Marketing Director
Eventus International
Email: This email address is being protected from spambots. You need JavaScript enabled to view it.
Phone: +27829075850