Eventus International Announces The Gaming Industry Professional Ismail Vali As An Advisor To EI Industry News
By: Staff Writer at Eventus International
Eventus International is pleased to announce long-standing business associate and fellow gaming industry professional, Ismail Vali, as the advisor for its new online publication, EI Industry News, launching in August 2020.
Ismail is Chief Product & Marketing Officer for the marketing solutions agency, A Game Above, where he leads the creative direction, product delivery and helps partners gain and retain customers across the long-term view of a lifetime value. He has a proven track record of commercial and creative success across consulting and senior marketing roles including as Head of Development for Ladbrokes, and Chief Marketing Officer for ParadisePoker, SportingBet, and PokerStars – all of which were taken to global leadership by the teams and initiatives Ismail led during his management.
"As a talented marketing specialist, Ismail brings to the position vast experience with a detailed knowledge of the industry and boundless creativity and enthusiasm" remarked Eventus International's Managing Director and Managing Editor of EI Industry News, Yudi Soetjiptadi.
Commenting on his appointment as advisor to EI Industry News, Ismail noted that he was really pleased to be working with the team at Eventus International on EI Industry News. "It was very flattering to be invited to advise upon the project, and I'm proud of the work the team and contributors have done to create a destination for considered and insightful betting and gaming news and views."
Ismail will be working closely with the editorial team to bring readers considered insight and detailed views from expert individuals and companies representing all members of the gaming industry, worldwide. "Ismail possesses a wealth of knowledge across all the industry verticals and working with him is a truly valuable opportunity," said EI Industry News sub-editor, Timonette Hammond.
Eventus International thanks Ismail for his continued support and looks forward to building a valued brand as we aim to serve our readership with tailored, expert insights across current gaming industry topics.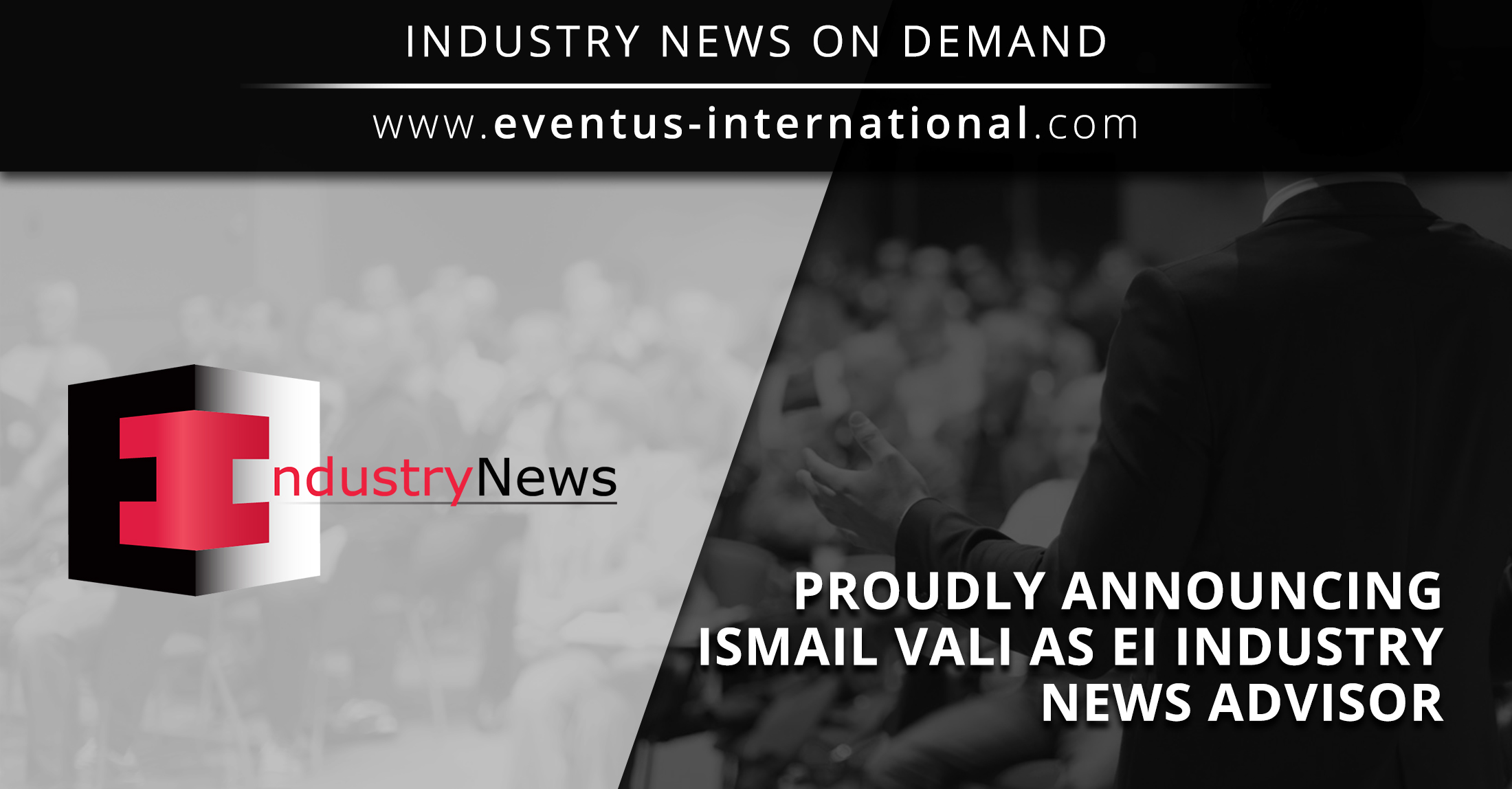 Contact us now to find out about our advertising opportunities in EI Industry News:
Contact Eventus International's Marketing Director, Lou-Mari Burnett, to advertise your brand in our online publication, EI Industry News:
Lou-Mari Burnett
Marketing Director
Eventus International
Email: This email address is being protected from spambots. You need JavaScript enabled to view it.
Phone: +27829075850
Eventus International is a dynamic, summit and exhibition company that connects leaders with leaders and turns opportunity into possibility. We utilize our vast networks and expertise to create forward-thinking summits that align best practice and industry development with empowering content and outstanding networking opportunities.
Our summits and exhibitions have a longstanding reputation for gathering primary stakeholders in the industry to discuss the future of the gaming sector. We operate in profitable vertical industries with significant international growth potential while promoting the growth of emerging markets.
Every summit we produce is designed to provide practical solutions to strategic, tactical and technical challenges and shed light on new opportunities in the sector.
We are renowned for producing exclusive, niche events, hosting C-Level executive audiences and gathering decision-makers under the same roof while ensuring gender diversity and inclusion throughout.
The high standards that we set for ourselves are responsible for the success of events such as the Sports Betting East Africa+, SPiCE India, Sports Betting West Africa+, Cyprus Gaming Show, Scandinavian Gaming Show, AI In Gaming, International Lottery Play Summit, iGaming Germany (iGG), All-in Gaming Ukraine Summit, GAME Greece, Gaming Expo Francophone Africa, ACE (Affiliate Conference & Expo) 2020, Play Social – Social Gaming China and the All American Sports Betting Summit.