Weekly Overview: Taking A Look At The European Gaming Market
By: Staff Writer at Eventus International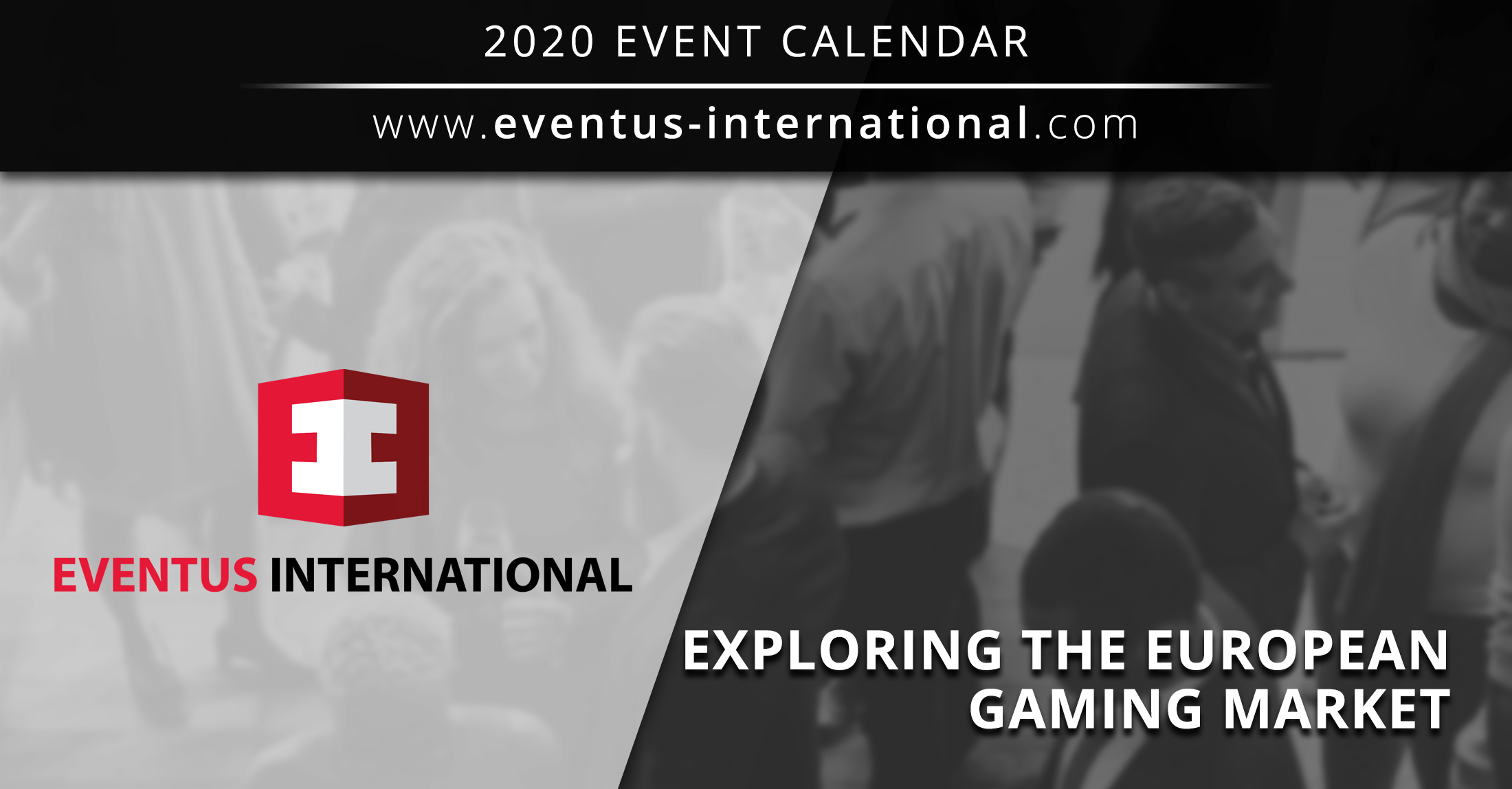 Eventus International will be expanding its platform in Europe, offering brand new events such as, iGaming Germany (iGG) (15 - 16 April 2021), Russia iGaming Summit Expo (20 - 21 May 2021) and All-In Gaming Ukraine Summit (14 - 15 June 2021).
iGaming Germany (iGG), 15 - 16 April 2021, Berlin, Germany
Through attending #iGG2020, you will get up to speed with the current gaming status in Germany while learning about new developments in preparation. Attendees will find themselves positioned to enter a new market and discover future opportunities from market-ready experts. Acquire a thorough knowledge of the regulatory framework in Germany and surrounding region.
Russia iGaming Summit Expo, 20 - 21 May 2021, Sochi, Russia
For the first time in many years, industry professionals will have a unique opportunity to have a face-to-face discussion with key Russian gambling stakeholders and experts. RiSE2021will involve in-depth discussions, highlighting the way forward for betting operations, as well as covering topics such as the TSUPIS systems, affiliate marketing, Russian gambling regulations, responsible gambling and many more!
All-In Gaming Ukraine Summit, 14 - 15 June 2021, Kyiv, Ukraine
AGU (All-In Gaming Ukraine) 2021 will unite leading local and international gaming industry leaders to discuss opportunities and challenges in the newly regulated Ukrainian gaming market and explore how stakeholders can gain from the substantial positive impact the new law will have on the various business sectors in the region.
Additionally, Eventus International will be continuing offering a platform for industry experts to meet in Scandinavia, namely the 3rd Annual Scandinavian Gaming Show, taking place from 9 - 10 September 2021 in Stockholm, Sweden. SGS 2021 will once again bring attendeestogetherfrom allgamingsectors,disciplines and regions throughoutScandinaviaand beyond, featuringindustry-specific conference streamsand networking opportunities with industry peers.
To view the full lineup of 2020 2021 events, please visit: https://www.eventus-international.com/gaming-events
With all the necessary safety and social distancing measures in place at each of the events, we will continue to offer platforms for industry professionals to meet, engage and network responsibly within the international gaming industry!
BLACK FRIDAY SPECIALS FOR 2021 EVENTS:
It is BLACK FRIDAY for the whole week at Eventus International and we will be offering up to 25% discount on any Delegate passes and/or Sponsorship and Exhibitor packages at our upcoming 2021 events!
- Receive a 20% discount on the lump sum for any Delegate Passes and/ or Sponsorship Exhibitor packages at ONE selected event
- Receive a 25% discount on the lump sum for any Delegate Passes and/ or Sponsorship Exhibitor packages if you book for TWO OR MORE selected events
These amazing offers are valid until 27 Nov 2020. So benefit from these savings and book your Delegate Passes and/ or Sponsorship Exhibitor packages now!
Stay up to date with Eventus International's event and publication offerings, subscribe to our YouTube channel here: https://www.youtube.com/channel/UCl6FRtGlwcLFtYkQxh7uZmQ
Contact us now to find out how your company can benefit from our summits:
Contact Eventus International's Marketing Director, Lou-Mari Burnett, to grow your business in Asia, Europe, Africa and beyond with our sponsorship and exhibition packages for the listed events.
Lou-Mari Burnett
Marketing Director
Eventus International
Email: This email address is being protected from spambots. You need JavaScript enabled to view it.
Phone: +27829075850
Eventus International is a dynamic, summit and exhibition company that connects leaders with leaders and turns opportunity into possibility. We utilise our vast networks and expertise to create forward thinking summits that align best practice and industry development with empowering content and outstanding networking opportunities.
Our summits and exhibitions have a longstanding reputation for gathering primary stakeholders in the industry to discuss the future of the gaming sector. We operate in profitable vertical industries with significant international growth potential while promoting the growth of emerging markets.
Every summit we produce is designed to provide practical solutions to strategic, tactical and technical challenges and shed light on new opportunities in the sector.
We are renowned for producing exclusive, niche events, hosting C-Level executive audiences and gathering decision makers under the same roof while ensuring gender diversity and inclusion throughout.
The high standards that we set for ourselves are responsible for the success of events such as the Sports Betting East Africa+, SPiCE India, Sports Betting West Africa+, Cyprus Gaming Show, Scandinavian Gaming Show, AI In Gaming, International Lottery Play Summit, iGaming Germany (iGG), All-in Gaming Ukraine Summit, GAME Greece, Gaming Expo Francophone Africa, ACE (Affiliate Conference Expo) 2020, Play Social – Social Gaming China and the All American Sports Betting Summit.