Introducing the speaker line-up for Fantasy eSports Summit 2021
By: Staff Writer at Eventus International
Fantasy eSports Summit 2021 (FeS2021) will take place in Amsterdam from the 2nd to the 3rd of September 2021. The two-day summit, brings together world-class speakers from the fantasy eSports ecosystem face-to-face to discuss the future of the convergence of gambling, fantasy and eSports and the opportunity to network in this highly lucrative industry.
Here's a sneak peek at the first fourteen industry experts who will be joining us and a few hot topics of discussion to look forward to at FeS2021. Don't want to miss out? Go to https://www.eventus-international.com/fes-registration to register, and join us in Amsterdam for this year's much anticipated gaming event, taking place from 2 - 3 September 2021.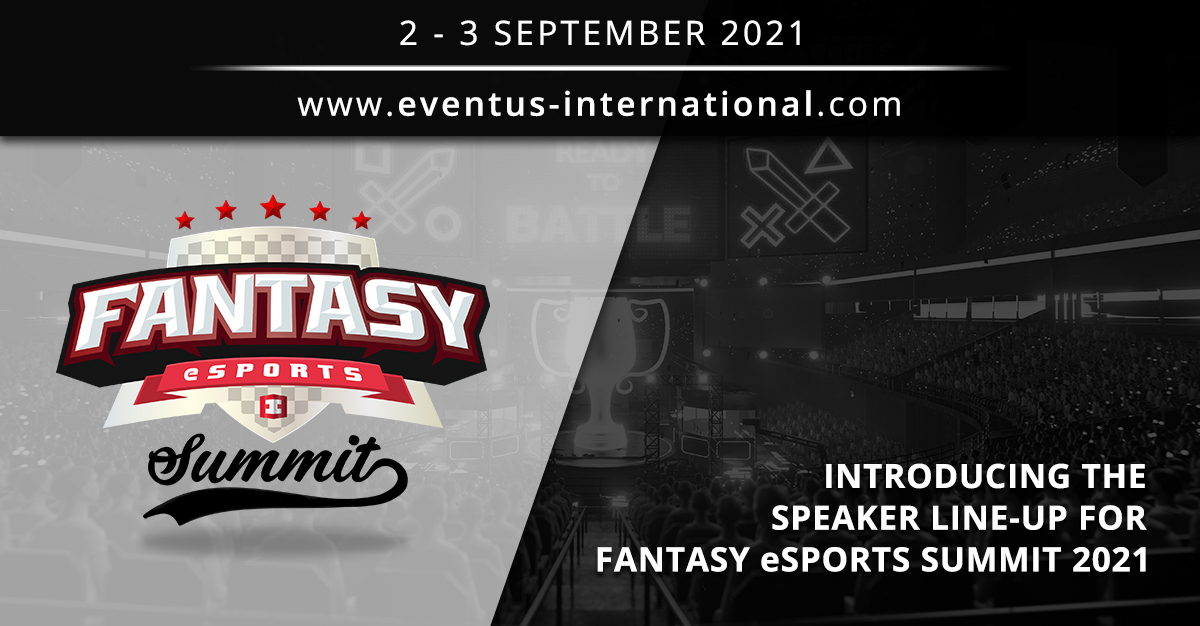 Andrew Pearson, Managing Director,Intelligencia
Assaf Stieglitz, Founder and CEO, PlayWiseCasino
Emily Helmer, Compliance and Payments Expert, Tal Ron, Drihem Co.
Genia Gurevitz, Head of Banking and Payment Services, Tal Ron, Drihem Co.
Joakim Renman, Chief Commercial Officer, Scout Gaming Group
John Gordon, CEO,Incentive Games
Keith McDonnell, CEO,KMiGaming
Kristaps Dobrajs, Director of International Sales, ConnectPay UAB
Lee-Ann Johnstone, Founder, AffiliateINSIDER
Marek Suchar, Head of Partnerships, Oddin
Mark McGuinness, Director of Marketing and Customer Success, Dam Mad Media
Mikael Westerling, VP Co-Founder, GRID Esports
Seth Schorr, CEO,BettorView
Tal Itzhak Ron, Chairman CEO,Tal Ron, Drihem Co.
View the full speaker line up visit: https://www.eventus-international.com/fes
Participate in discussions and get answers to these questions at FeS2021
How big the opportunity actually is? What is the growth and how big do you expect it to become?
How the convergence of cryptocurrency with gaming and eSports provides many opportunities to the masses
How do you make fantasy eSports betting entertaining?
How being compliant can elevate your business?
How fantasy sports can be used as an acquisition retention tool, and how to convert to sportsbook from fantasy
Join us for this exciting event in Amsterdam on what some would consider to be the next frontier of fantasy gaming - Fantasy eSports.
We look forward to seeing you there!
To view the full lineup of 2021 events, please visit: https://www.eventus-international.com/gaming-events
With all the necessary safety and social distancing measures in place at each of the events, we will continue to offer platforms for industry professionals to meet, engage and network responsibly within the international gaming industry!
Stay up to date with Eventus International's event and publication offerings, subscribe to our YouTube channel here: https://www.youtube.com/channel/UCl6FRtGlwcLFtYkQxh7uZmQ
Contact us now to find out how your company can benefit from our summits:
Contact Eventus International's Marketing Director, Lou-Mari Burnett, to grow your business in Asia, Europe, Africa and beyond with our sponsorship and exhibition packages for the listed events.
Lou-Mari Burnett
Marketing Director
Eventus International
Email: This email address is being protected from spambots. You need JavaScript enabled to view it.
Phone: +27829075850
Eventus International is a dynamic, summit and exhibition company that connects leaders with leaders and turns opportunity into possibility. We utilize our vast networks and expertise to create forward-thinking summits that align best practice and industry development with empowering content and outstanding networking opportunities.
Our summits and exhibitions have a longstanding reputation for gathering primary stakeholders in the industry to discuss the future of the gaming sector. We operate in profitable vertical industries with significant international growth potential while promoting the growth of emerging markets.
Every summit we produce is designed to provide practical solutions to strategic, tactical, and technical challenges and shed light on new opportunities in the sector.
We are renowned for producing exclusive, niche events, hosting C-Level executive audiences and gathering decision-makers under the same roof while ensuring gender diversity and inclusion throughout.
The high standards that we set for ourselves are responsible for the success of events such as the Sports Betting East Africa+, SPiCE India, Sports Betting West Africa+, Cyprus Gaming Show, Scandinavian Gaming Show, AI In Gaming, International Lottery Play Summit, iGaming Germany (iGG), All-in Gaming Ukraine Summit, GAME Greece, Gaming Expo Francophone Africa, ACE (Affiliate Conference Expo) 2020, Play Social – Social Gaming China and the All American Sports Betting Summit.