One Month Countdown to SPiCE Philippines 2022 Begins – Meet the latest Sponsors Exhibitors
By: Staff Writer at Eventus International
Only one month remains until the well-known SPiCE (Strategic Platform for iGaming Exhibition) brand expands to SPiCE Philippines. Eventus International will offer the biggest gathering of all stakeholders from the gaming and betting industry in Southeast Asia.
Taking place at the breathtaking Shangri-La Mactan, Cebu in Cebu, Philippines from 26 - 28 October 2022, SPiCE Philippines promises to be more than just a conference and exhibition, but an experience for all attending, adding on networking events such as the SP'iCE' Breaker Pre-event Networking Party, the SPiCE It Up Networking Poker Tournament and the SPiCE After Party with the SPiCE Eventus Awards. To further "SPiCE things up", iGaming Asia will be hosting a networking golf tournament on the morning of the 26th of October, adding more networking value to the overall "SPiCE experience"!
Eventus International will be offering global providers the ultimate opportunity to showcase their latest innovation in gaming products and technologies on the exhibition floor for potential collaboration with new and existing clients. Providers from around the globe are invited to book their participation as exhibitors and take advantage of the opportunity to showcase their latest innovations to world-renowned merchants and operators.
Eventus International warmly welcomes the latest sponsors and exhibitors to SPiCE Philippines 2022:
LuckyNiki:
LuckyNiki is a Japanese-themed online casino that offers a wide range of unique first-class online gaming experiences. LuckyNiki is one of the top online casinos focusing on Asian countries only. LuckyNiki is currently optimized for Japan, Thailand and India, and soon more Asian countries will follow. Our goal is to introduce the Japanese theme and culture, in the most fun and entertaining way while spoiling our players with VIP services.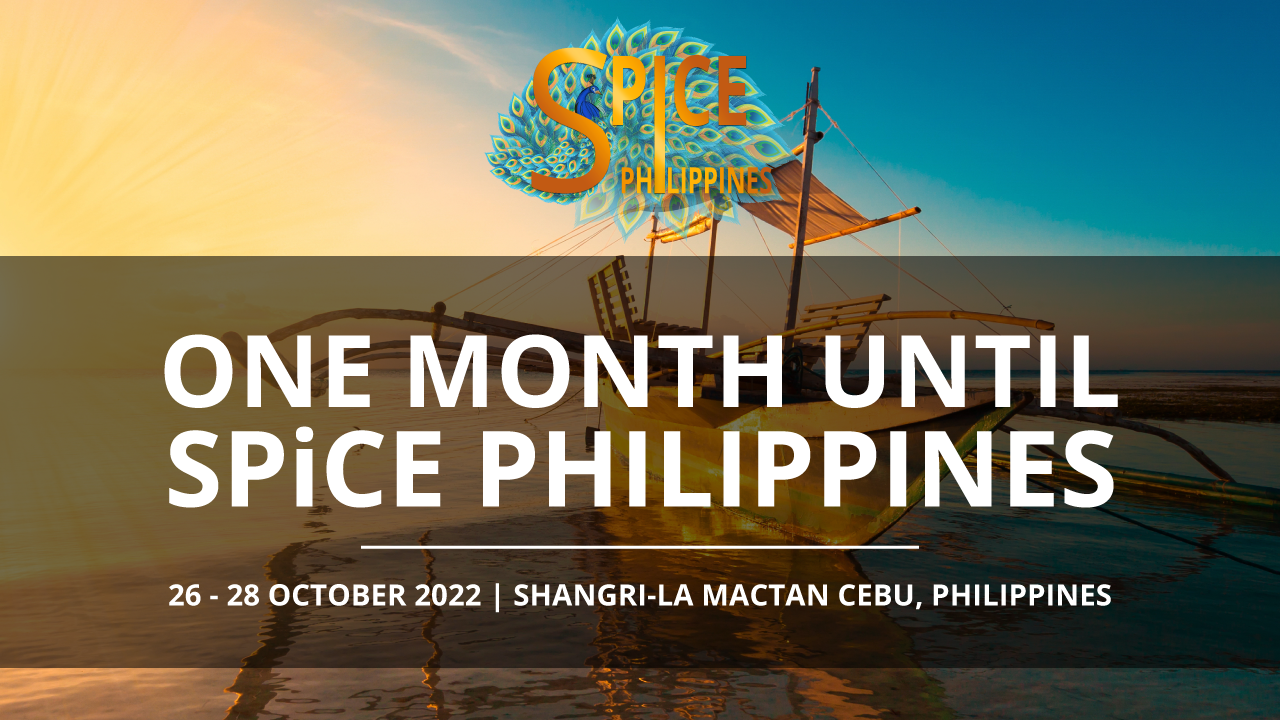 PlayOJO:

PlayOJO believes in the simple, thrilling, mind-expanding power of play.
PlayOJO has the biggest and best games from the top providers.
OJO is all about complete transparency, so everything is totally upfront, fair, and simple, which is why we have thrown wagering requirements out the window and giving money back to players every time they play.
SmartRecruitment:
SmartRecruitment.comis a global head-hunting agency with a focus on iGaming and Crypto. Since the start in 2018, we have mainly targeted Asia and Europe
and now lately added Latin and North America to our offer. We've established a network of genuine relationships that allows us to source and find qualitative experts quickly and cost-efficiently. With our team members being based in several different markets, we work internationally to help employers find their key people, and guide candidates how to improve their career.
Visit their website to find out more: https://www.smartrecruitment.com/
To view all partners, sponsors exhibitors, visit: https://www.sportsbettingevents.com/spice-philippines-sponsors-exhibitors
Join Eventus International, as they celebrate excellence during the event with theSPiCE Philippines Eventus Awards, dedicated to honouring companies and individuals who excel and inspire. Nominations are now open, and participants can enter their nominations at: https://www.sportsbettingevents.com/spice-philippines-award-nomination (Note that nominations will be closing on 10 October 2022).
To register, visit our website: https://www.sportsbettingevents.com/spice-philippines. Or contact us today at This email address is being protected from spambots. You need JavaScript enabled to view it. for the best industry discussions, exhibitions, and networking opportunities at The SPiCE Series!
Stay up to date with Eventus International's events and publication offerings subscribe to our YouTube channel here: https://www.youtube.com/channel/UCl6FRtGlwcLFtYkQxh7uZmQ
Contact us now to find out how your company can benefit from our summits:
Contact Eventus International's Marketing Director, Lou-Mari Burnett, to grow your business in Asia, Africa, Europe, North America and LATAM, attended by thousands of senior delegates from the private and public sectors.
Lou-Mari Burnett
Marketing Director
Eventus International
Email: This email address is being protected from spambots. You need JavaScript enabled to view it.
Phone: +27829075850
Eventus International is a dynamic, summit and exhibition company that connects leaders with leaders and turns opportunity into possibility. We utilize our vast networks and expertise to create forward-thinking summits that align best practice and industry development with empowering content and outstanding networking opportunities.
Our summits and exhibitions have a longstanding reputation for gathering primary stakeholders in the industry to discuss the future of the gaming sector. We operate in profitable vertical industries with significant international growth potential while promoting the growth of emerging markets.
Every summit we produce is designed to provide practical solutions to strategic, tactical, and technical challenges, and shed light on new opportunities in the sector.
We are renowned for producing exclusive, niche events, hosting C-Level executive audiences and gathering decision-makers under the same roof while ensuring gender diversity and inclusion throughout.
For more information on Eventus International, kindly visit - https://www.eventus-international.com/
The high standards that we set for ourselves are responsible for the success of events such as the SPiCE India, Analytics AI In Gaming, GAME (Gaming Affiliate Marketing Expo), Sports Betting East Africa+, iGG (iGaming Germany), RiSE (Russia iGaming Summit Expo), All-In Gaming Ukraine Summit, SPiCE Sri Lanka, Sports Betting West Africa+, Fantasy eSports Summit, Scandinavian Gaming Show, All American Sports Betting Summit, Cyprus Gaming Show, iGaming Central America, International Lottery Play Summit, International eSports Business Forum, and Chile iGaming.