Slotegrator goes to the international exhibition-forum Russian Gaming Week
On 7-8 June 2018, the largest exhibition center of Moscow Sokolniki will host XII international gaming exhibition Russian Gaming Week (RGW). It will bring together the main experts in iGaming industry from all over the world to share their knowledge and experience, as well as to discuss major issues and perspectives of the industry.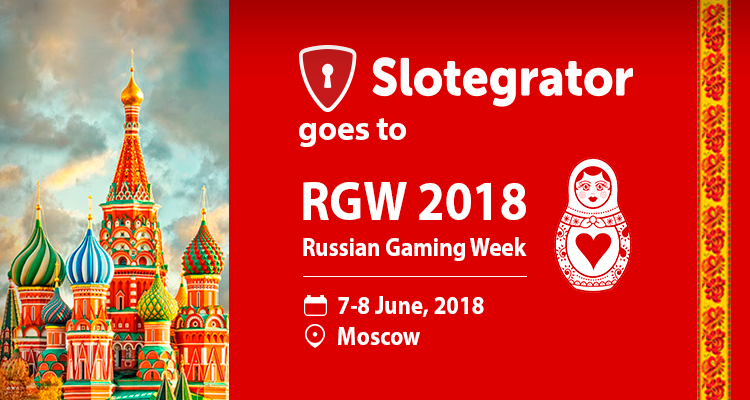 RGW is one of the biggest gambling events in CIS — such an activity you cannot miss! That is why Slotegrator team will be among the participants.
Last year, at RGW, many brands presented their innovations, including Telegram-casino from Slotegrator. This year, the company presents a new unique project – Moneygrator, which is a single payment solution for online casinos.
Moneygrator allows you to integrate into your casino a range of payment options in just one session. The system includes more than 100 payment methods, more than 15 cryptocurrencies and full technical support for operators.
"We are pleased to join the leaders of the gambling industry and present our new development Moneygrator at RGW 2018," – said the experts of Slotegrator.
You can find out about Moneygrator and other products of the company at the booth of Slotegrator.
Also, if you go to RGW, you'll have the opportunity to listen to the leading speakers, including the Senior Development Manager, Vadim Potapenko.
You can make an appointment on the Slotegrator official website.
Don't miss the chance to become a part of a large-scale gambling event and sign up to participate in RGW!