Login Casino TV Presents The Most Anticipated Premiere Of The Summer With A New Program - "InfoTarget"
There's not much time left until the program "InfoTarget" has its premiere on the webpage Login Casino TV.
The project will be aired on 12th June 2018 at 19:00. Each episode of the program combines the main news of the month connected with the industry of gambling, cryptocurrency, sport and eSport. The top slots review, market analytics and legal developments – all of them are the necessary components of the program. The information is exclusively constructive and relevant.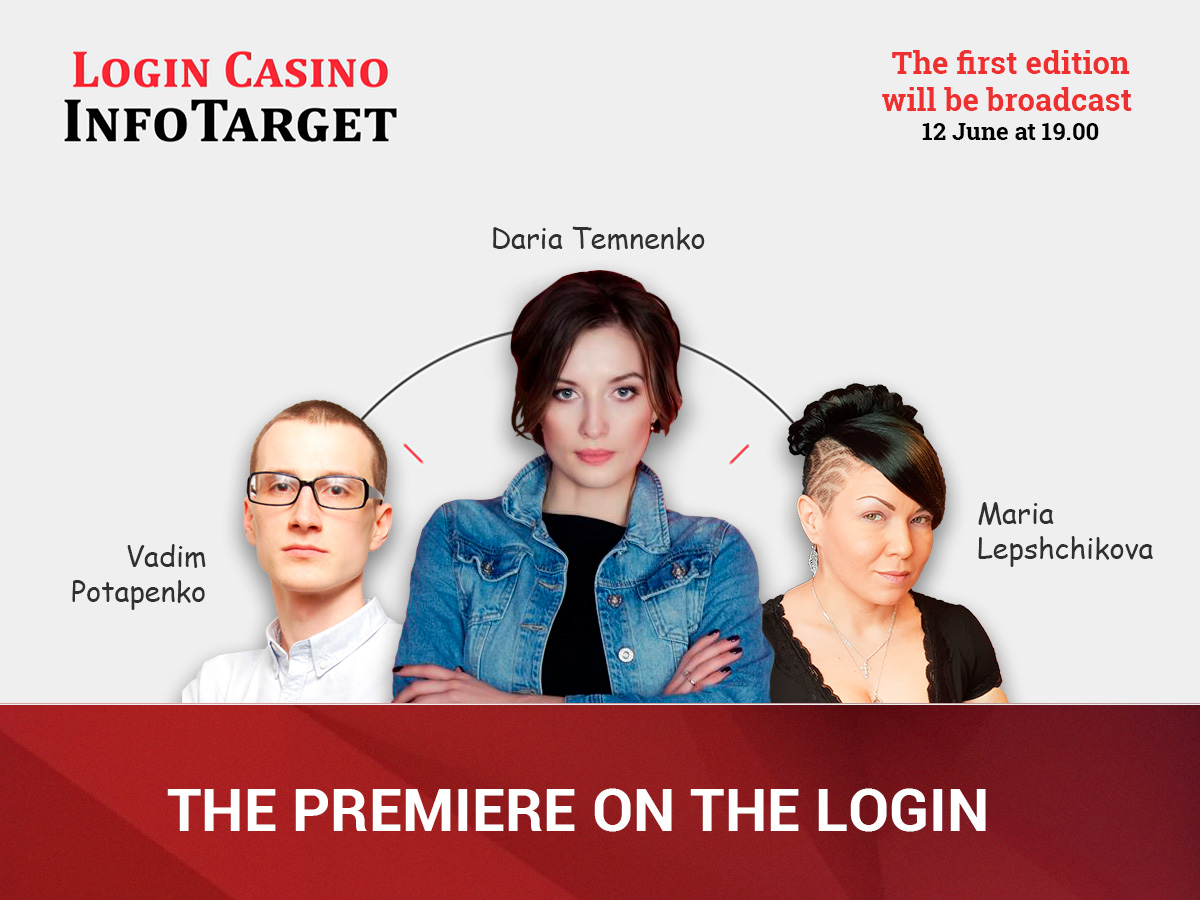 The project will make the audience look at gambling industry from a completely different perspective.
Login Casino_InfoTarget is an open platform for debates, anyone can take part in the discussion on one of the topics.
In the first program the presenter Daria Temnenko, brand manager at Login Casino, will discuss the following topics with the experts:
1. Gambling legalization in Ukraine: projects, fines and risks;
2. How betting companies are dividing the market up before the World Cup 2018
Our special guest, Vadym Potapenko, the representative of Slotegrator, will tell about the new products released by developers in May and will share the secrets of the upcoming slot releases.
"Our aim is to make the content for our readers as useful and interesting as possible. In order to do this we are working actively on developing new projects. We have recently launched a special landing-page Login Casino TV, where different online events like webinars, conferences, live-interviews, and seminars are held. If the viewer didn't manage to take part in the event during a live broadcast, it's always possible to watch the record of the video in the "Library" section, having authorized oneself on the webpage. And now we are getting ready for the premiere of our new program – Login Casino InfoTarget", says Daria.
This summer Login Casino TV will present the premier of its new program! The broadcast of "LC_InfoTarget" will be on the landing-webpage of the online magazine – 12th June 2018 at 19:00 https://logincasino.com/en/projects/events-logincasino
Stay with us. We can assure you, it's going to be interesting!