Summary: Past Blockchain And Bitcoin Conference Kyiv: Trends And Futuristic Technologies
Blockchain And Bitcoin Conference – one of the biggest events in the world of cryptocurrency and blockchain technology took place in Kyiv (Kiev) on 19 September. Login Casino journalists were broadcasting live from the conference venue.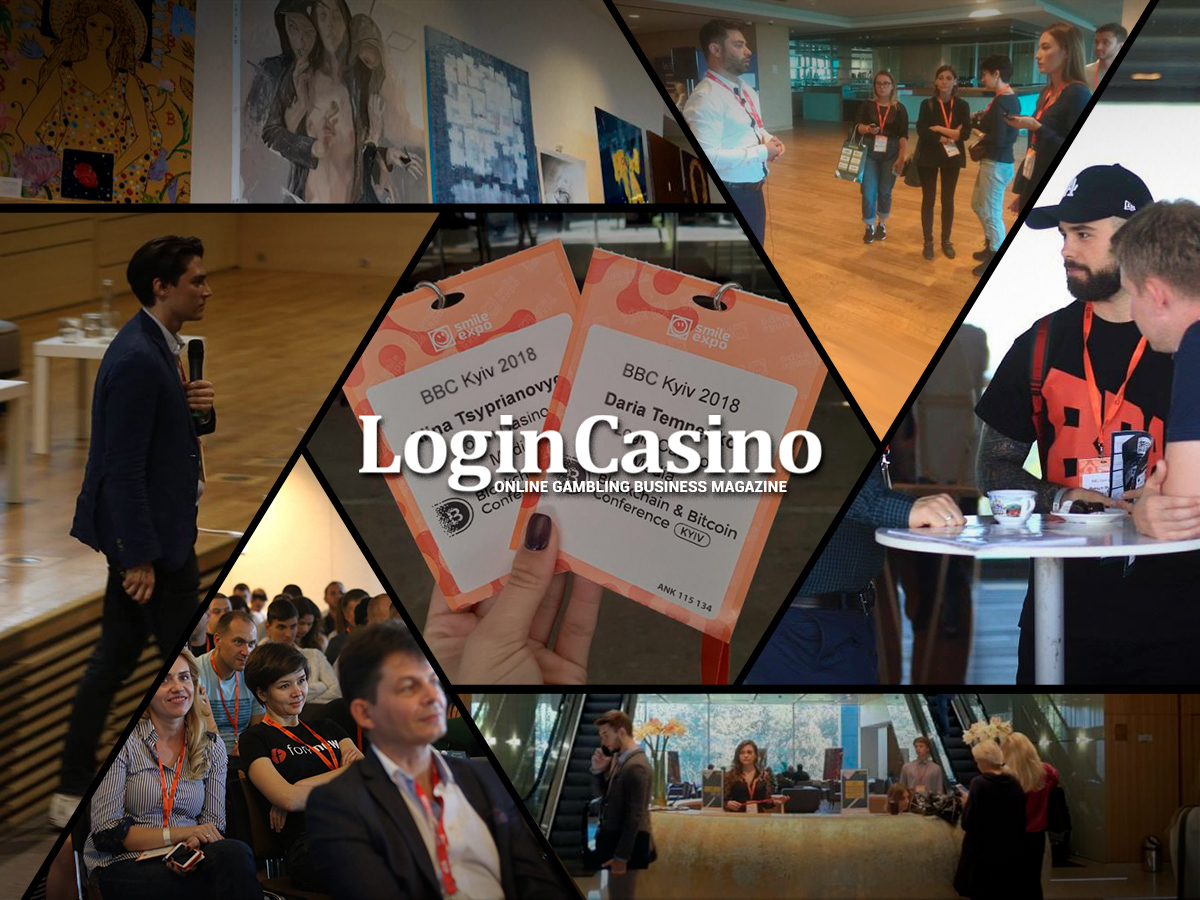 The event agenda announced by Smile-Expo, the conference organizer, was divided into several zones. In the Innovation and Tech Hall representatives of the crypto community, developers, company owners, and governmental delegates delivered speeches on corresponding topics.
Topical issues
One of the main topics of interest extensively discussed by both speakers and guests of the event was blockchain implementation at the governmental level as well as ways of cryptocurrency legalization.
People's deputy Alexey Mushak reported on the status of Ukraine. He discussed how far the case with the cryptocurrency legalization bill progressed and also explained the possible future regulation including pros and cons for the community.
The next speaker was Victor Vyshnev, General Manager at "Setam" OpenMarket. He told about the way cryptocurrencies are regulated in Ukraine, how successful blockchain implementation into the sphere of the public sector can be and in what way it can be usefully applied to electronic bidding.
Vahtang Bohashvili, head of administrative procedure in the legal department in the National Agency of Public Registry of Georgia, told about the current status of the sector in Georgia. The lawyer explained how the property registration project, working on the blockchain, can look like, how useful smart contracts implementation into real estate transactions can be and how this can effect financial operations monitoring. Besides, he highlighted the relevant issue of international blockchain projects existence and the way companies interact in such projects.
Exhibition: Futuristic Technologies
Traditionally for Blockchain And Bitcoin Conference Kyiv, leading local and international companies presented their innovations.
Mining equipment manufacturer – Hotmine – showcased its stand among other exhibitors. Its visitors learned about devices for cryptocurrency mining with household ecosystems, how they look like as well as how premises can be heated with the help of crypto mining byproducts.
Investy, the innovative platform for cryptocurrency trading, was also presented in the demo zone. The application has imbedded analysis tool, which identifies the assets that need to be sold today. Besides, the social network shows the dynamics of other application users' crypto portfolios.
Litenett is another social platform with an integrated payment system based on blockchain. It will open new opportunities for the exhibition area visitors, namely, access to paid services. According to the platform's creator, the first version of the application for Android and iOS will be available before the end of 2018.
This year the cherry on top of the conference was the exhibition of paintings connected with the topic of blockchain and cryptocurrency, which was presented by the Blockchain Art project.