Slotegrator and Cubits Tell Why Online Casinos Prefer Cryptocurrency
The major aggregator Slotegrator together with the Cubits company will conduct a webinar on the topic "Why do online casino operators switch to cryptocurrency". The event will be held on April 21 at 16:0 Moscow time.
The speakers are:
Development Manager at Slotegrator - Vadim Potapenko;
Chief Operating Officer (CCO) at Cubits - Maxim Krupyshev.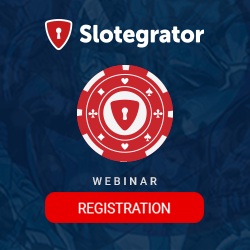 In terms of the webinar Vadim Potapenko will discuss the issues of Bitcoin as a means of popular payments. In addition, he will report on how regulators attempt to control cryptocurrency circulation, adopting new legislation. Further, the speaker will explain the legal status of Bitcoin these days and how crypto casino function.Maxim Krupyshev will touch upon the problems of cryptocurrency as a means of payment at casinos and will describe in detail the process of Bitcoin system payment integration.
The speaker is going to tell: about the risks of working with the cryptocurrency, what are Bitcoin transactions and how they can be made into secure payments. Separately, he will dwell upon the prospects of cryptocurrency in the gambling business and introduce the Cubits service package to the audience.
To participate in the webinar, register on the Slotegrator website. Take full advantage of merging with the new gambling technologies and tools!