How To Learn Influencer Score With Helpful Tools
Listen To This Guide
Influencer score determines the rating of a given influencer with respect to their niche of influence. Though it may seem easy to land for the best brand endorser, on the contrary, it's a hard task like any other. It requires the brand owner marketing team to do thorough research on the best influencer there is, best for promotion. Thereby, InflueNex comes in handy to help you to select the best influencer for your brand by using influencer score evaluation feature.
Why InflueNex Score is Objective and Helpful.
Having genuine ratings of influencers is very essential. It helps you make informed decisions on the number and type of influencers to pick from the many available influencers. With tailor-made analysis, you are more informed than just an overview.
Overall performance of an influencer.
InflueNex score also considers influencers views and average views received per month, weekly and daily. Therefore, it will be easier to tell which influencer to work with for your campaign.
Know Influencers reach.
InflueNex net score is objective since it factors in influencers reach. With detailed analytics, you are assured of reaching out to the brand target audience rather than reaching out to the wrong audience following wrong influencer score.
Know Channel performance.
InflueNex enables you to know how the channel of an influencer is performing. This is helpful because to target the right audience, you have to consider genuine channel performance. Such genuine performance will generate the genuine reach of influencers thereby not promoting the brand to the wrong audience.
Understand the Growth of Influencer.
InflueNex score allows you to know the growth of influencers through subscriptions and viewership they receive. It does not just look up to one metric but also a number of metrics.
Most Helpful Tool to Lookup Influencer Score.
To come up with the best influencer, you need a top-notch analytical tool to look upon the influencer score. The tool should have well-defined reports of each influencer any time when needed of the influencers' social media activities. One of the most recommended YouTube tools to for influencer score lookup is InflueNex. It gives detailed metrics of influencers with their corresponding score with regard to prior social media influence activities.
Key Features of InfueNex.
It has more than 100 million influencers just on YouTube. Filter feature to help you filter through influencers using their scores.
Visual charts showing detailed analytics of previous activities. The influencer score system for better evaluation of cooperating with influencers.
Inbuilt contact feature to help you easily contact your desired influencer.
Tracking and analyzing using the score filter for current and previous influencer tasks.
Live sub count function to learn about the real-time YouTube subscribers of the channel.
How to Use InflueNex to Search for and Look up the score of Influencers.
Considering the need for hiring the best social media influencer, you need to consider all available metrics to help analyze them. This can be done using the score feature to judge promoters with their score ratings. InflueNex gives you the best score rating feature which frees from bias as it separates real from bot-generated score ratings.
Step 1. Search for influencers.
Begin by signing up on the InflueNex platform and then begin to search for influencers. This can be by entering their names in the search bar if you know them. Otherwise, you can use the advanced filter feature to get suitable influencers.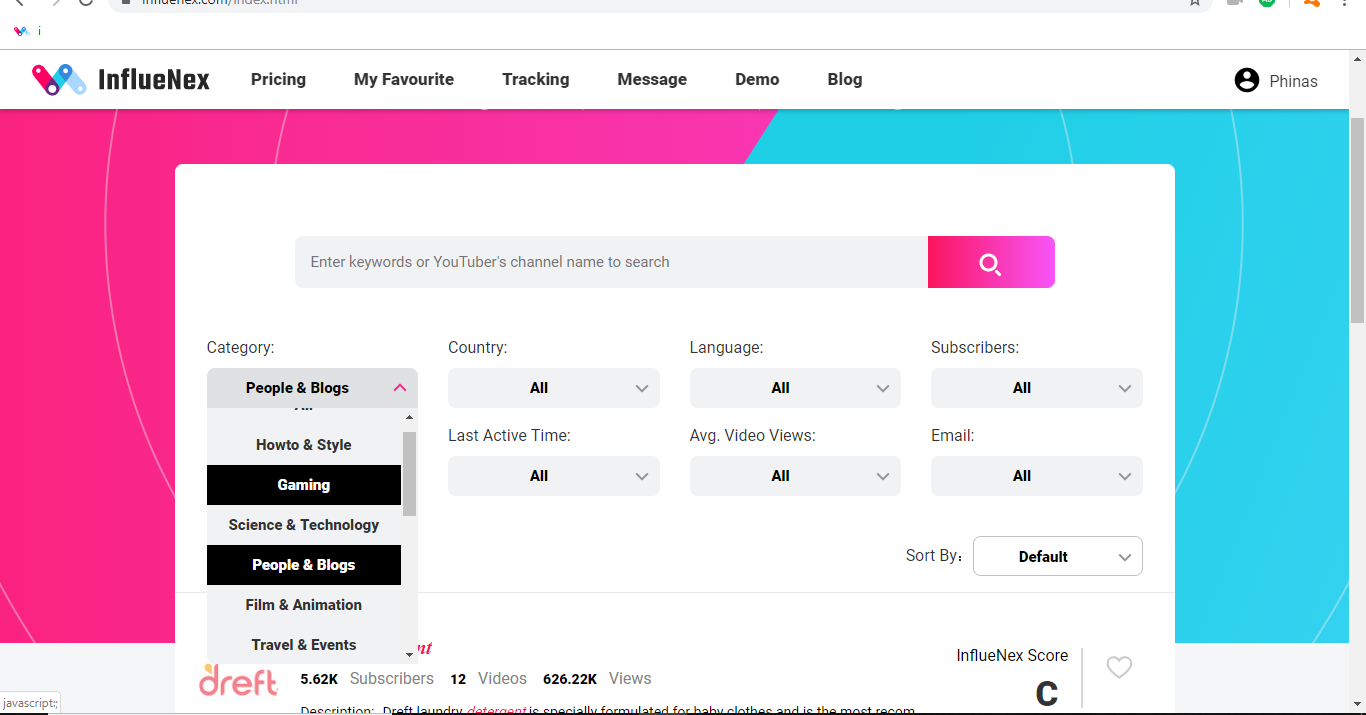 Step 2. Analyze the results.
After the search, many results will appear and seem to be equally fit. For deeper sorting, you can use the InflueNex score to analyze and classify the influencers on a list based on score rankings.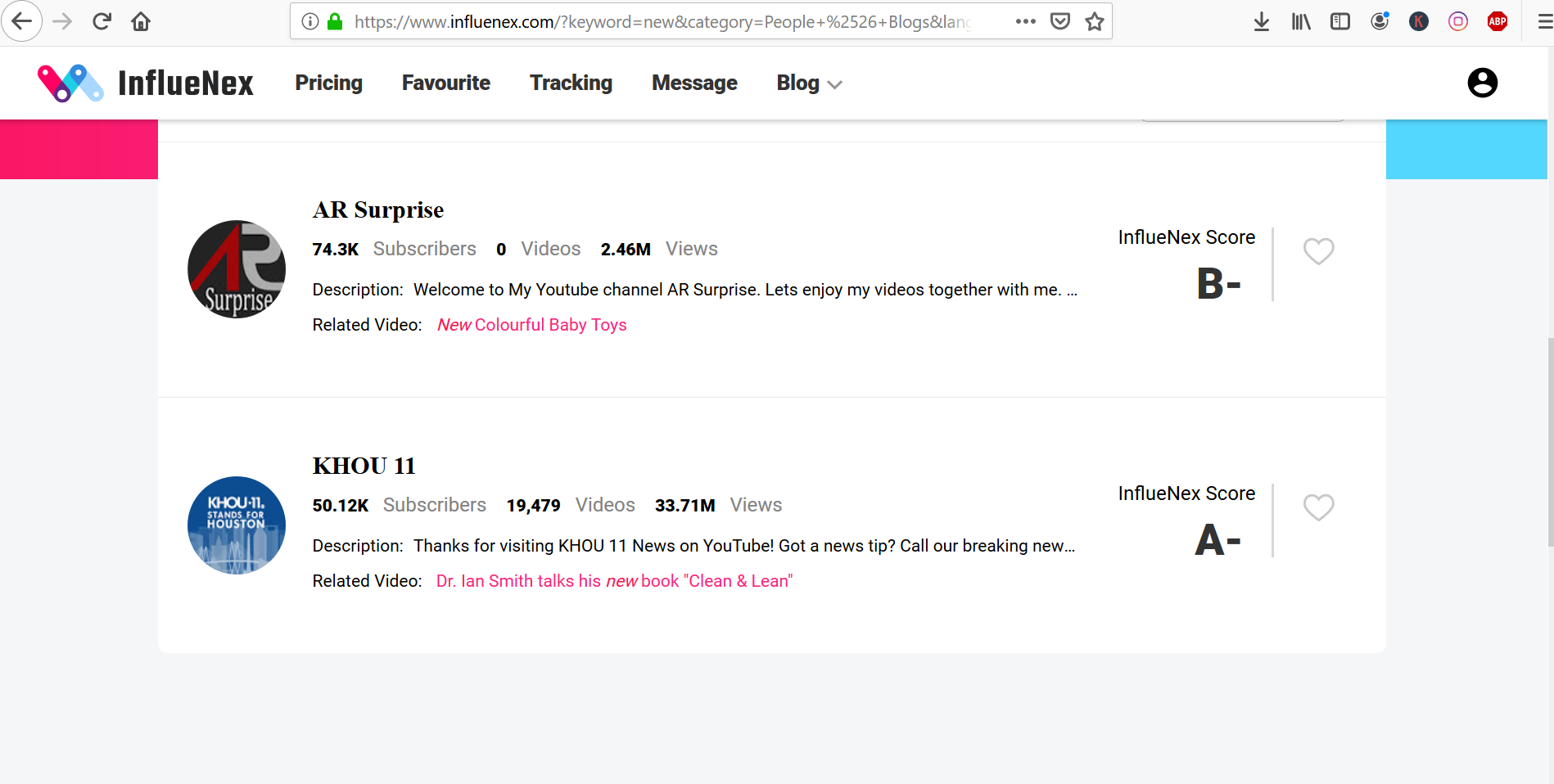 If you want to have a quick analysis of the YouTube channel you are looking to cooperate, especially on the subscriber trend, please visit the YouTube live sub count page. Simple input the URL of the channel, and you can see the follower figure which updates every 5 seconds.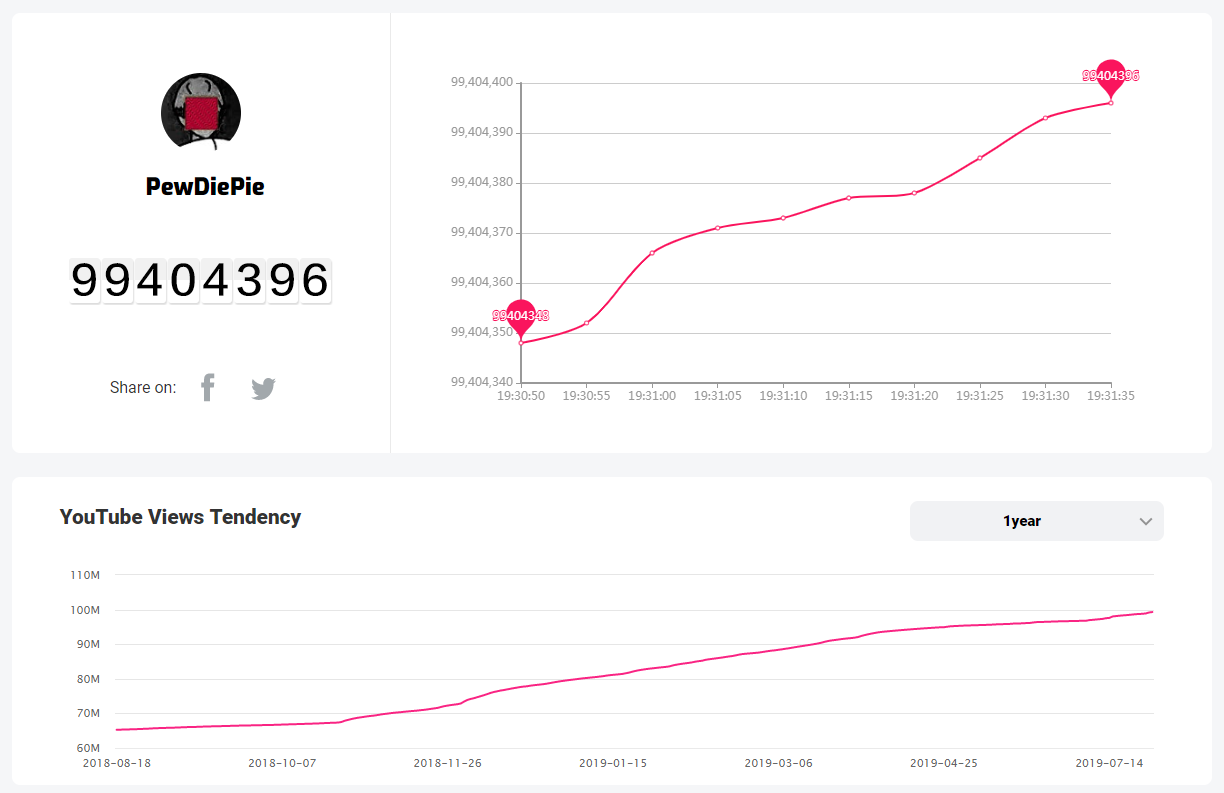 Step 3. Contact Influencer.
Next is selecting your influencers of choice to see their stats and metrics. After that, you can now contact the influencer by clicking on "Send Invite" button.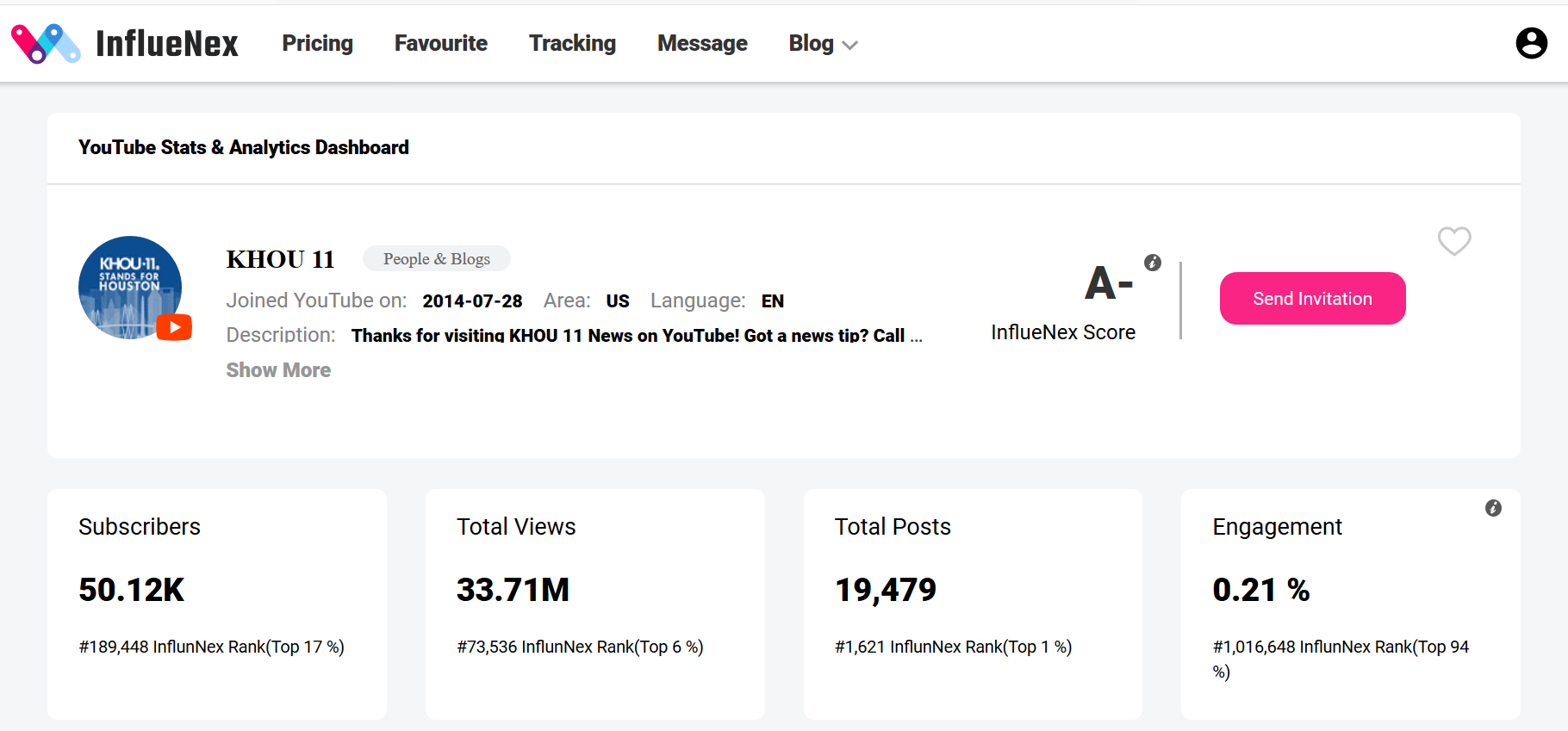 Step 4. A new pop window will appear which allows you to compose email and send the mail to the influencer.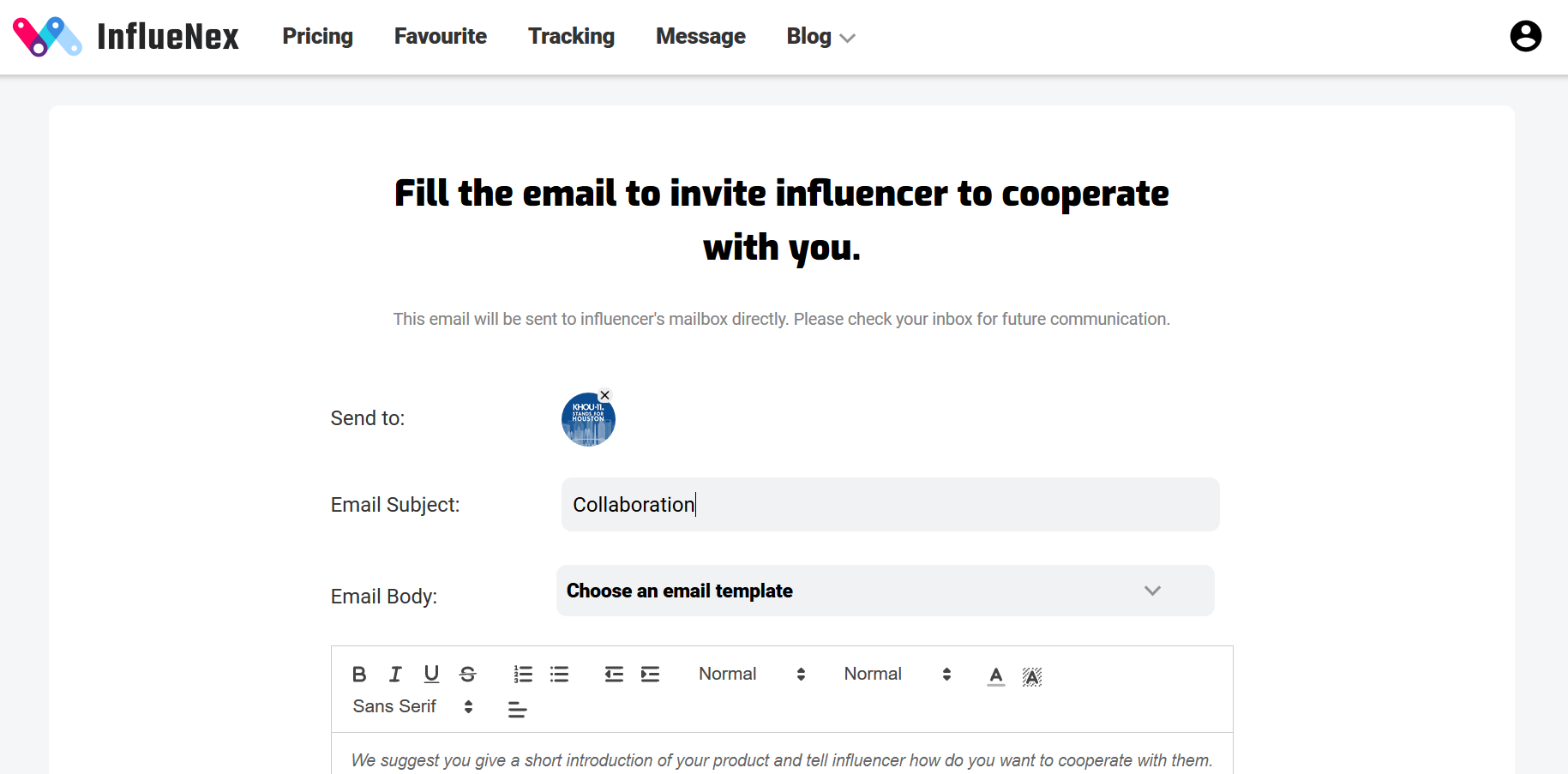 Conclusion
Considering genuine influencer scores, reaching the right audience for the brand is made easier. Endorsers who have genuine influencer score drive effective promotion to the right customers. With InflueNex score, you will be assured of effective productivity of promotions.