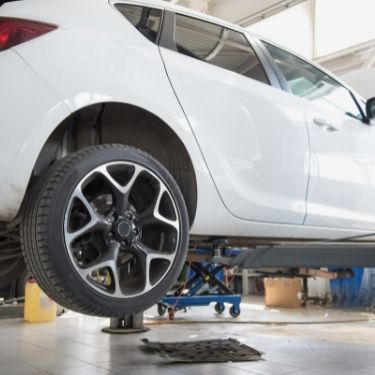 While it may seem impractical to the average consumer, a home garage car lift can provide many surprising benefits that make owning multiple cars a lot more pleasing. Whether you're an automotive mechanic, a car collector, or someone who just wants more space, a home garage car lift can provide benefits that help solve a lot of the daily stress with your vehicle. Here are the most notable benefits of having a home garage car lift.
Do Your Own Automotive Work
One of the major benefits automotive enthusiasts cite as the most unexpected benefit of a home car lift is being able to do their own automotive work. With four-post car lifts, you can raise the car enough off the ground to the point where automotive work on the underside is feasible. This can be extremely handy for anyone who restores or tinkers around with their vehicle.
Have More Space in Your Garage
One of the main selling points of any car lift is that it doubles your storage capacity. As an example, some people may leave their car on the lift and use the space underneath as a work area. You can use the space in other ways, too—you don't only have to use it to keep your car. Many people use it as a place to keep gardening tools, lawnmowers, and other assortments of objects.
Protects Your Investment
Most people put their more expensive cars on the lift. Doing this will save your car from scratches, and in the offseason, you'll have a safe and reliable place to store it. This could save you hundreds or even thousands of dollars in parking fees throughout the vehicle's lifespan.
Home garage car lifts provide many major benefits that make the owner's life easier in all facets of the car-owning experience. Because of that, any homeowner having any storage problems in their garage should consider them. If you're thinking about getting a home garage car lift, spend some time researching which would be the best for you!