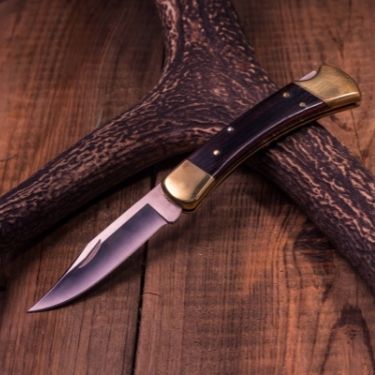 You already have your essential hunting equipment—now learn about the best knives to use for skinning animals. When picking a knife, you want to ensure it has a quality grip and a short, curved blade to allow you access to the whole game.
Dexter Russell
Dexter Russell offers fixed-blade skinning knives that come in a variety of blade patterns and shapes. The handles are slip resistant and textured while remaining comfortable, which allows you a more straightforward skinning process. A few notable varieties of Dexter Russell include the Sani-Safe series and their carbon steel knives. They also offer butcher and beef knives. This brand's products are excellent for skinning any animal. For instance, let's say you'd like to skin a hog. If you use a Dexter Russell knife—and follow the most essential hog skinning tips—you can accomplish the job super easily.
Outdoor Edge
Outdoor Edge offers some of the best knives to use for skinning animals, featuring plastic handles and a pocketknife size. You won't have to resharpen the blades frequently, but they also have replaceable blade knives.
Buck Knives
If you plan to keep hunting in your family, consider investing in a Buck knife as a first-time hunting gift to whomever you embark with on your hunting journeys. Buck knives have high-carbon steel blades that come in compact packages, which make them easier to use. In addition, they have very sleek handles. Consider the 124 Frontiersman series, the 113 series, and the 119 series if you need a variety.
Mossy Oak
The Mossy Oak Pro Hunter is a very well-known hook knife used to remove the skin from larger animals. The blade is made from stainless steel, and it has a titanium coating. In general, Mossy Oak knives are great for skinning animals because the blades range from fixed to folding, both of which can get the job done. You can also get the Mossy Oak gut hook on the back of the blade. This makes it easier for you to cut through the animal's fur to access the meat.
There are several types of knives outdoorsmen can utilize, but it's important to acquire one from a trusted name. If you have a quality knife on you, you'll be ready to skin any animal at a moment's notice.