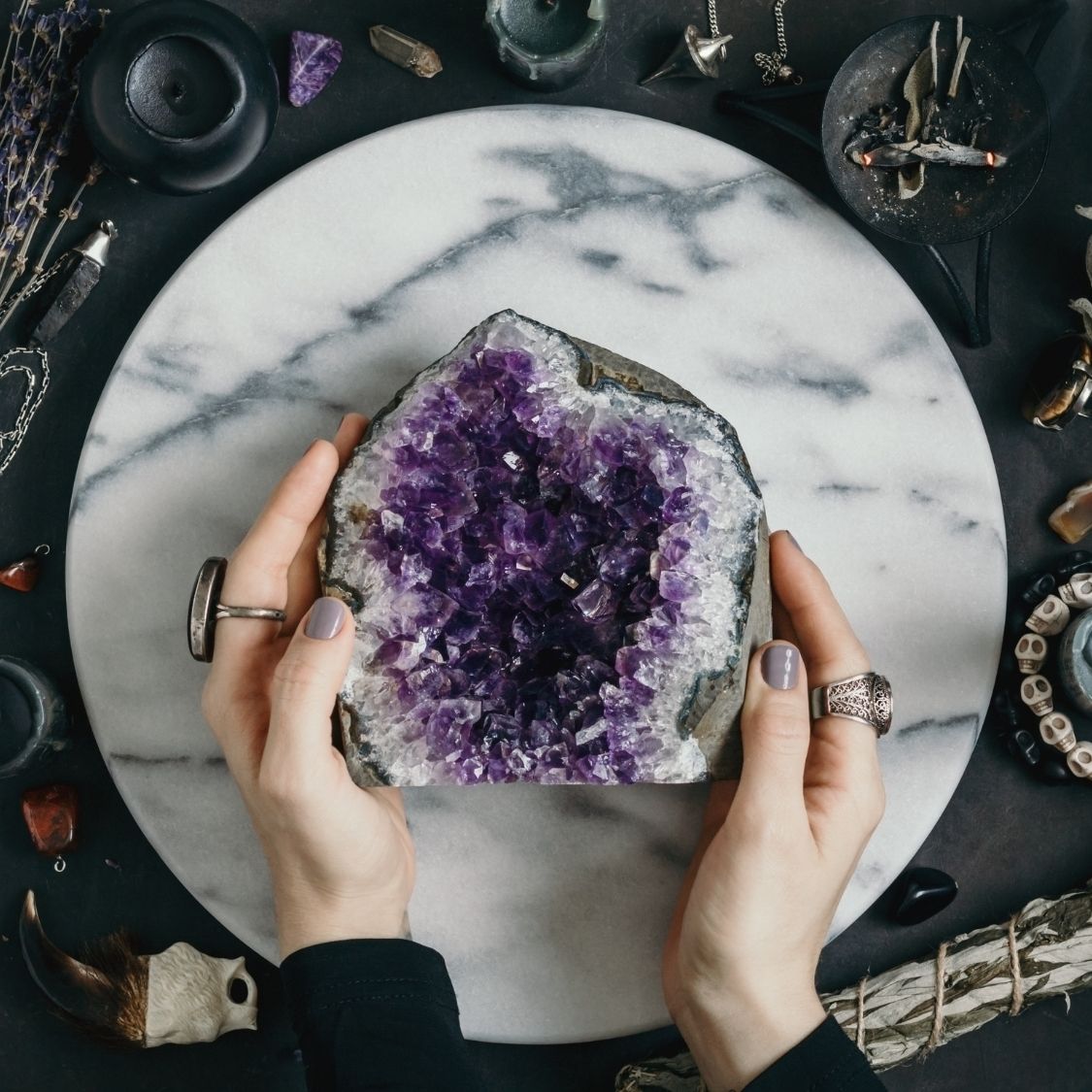 Crystals are not just beautiful, but they also have significant applications. Crystals come in various shapes, colors, and sizes, and, because of their power, they contribute to an individual's well-being. Well-known uses include healing, protection, emotional improvement, self-care, and love. But with the many types of crystals available, how would you know the most popular crystals for collectors? Let's find out which crystals made it on the list.
Rose Quartz
People use rose quartz to manifest love or signify a blossoming relationship. This pinkish crystal is lovely to look at, and it is said to bring inner peace. If you are in turmoil, getting rose quartz can help.
Amethyst
This crystal with a purple hue provides an individual with relaxing sleep and lessens anxiety. Amethyst crystals can also help with pain relief like headaches. To get the greatest benefits, collectors should have them beside their beds. You can add this gem to your collection as a raw crystal or a polished one—just be sure to store it properly.
Selenite
Selenite removes bad vibes and cleanses people of their negativity. It gives one a peaceful aura and increased energy, especially those who feel exhausted, drained, and stressed.
Black Tourmaline
This black crystal removes negativity from people, mainly someone who feels tired and overwhelmed. It benefits an individual because it can emit positive energy to fight off toxicity.
Clear Quartz
As the name implies, this crystal gives your life clarity. For any person who wants to lessen negative energy and see things with more positivity, this is the crystal to collect.
Citrine
For those who feel they are going nowhere in life and sometimes lack the confidence to face challenges, this crystal can be a great addition to your collection. It restores good vibes, provides positive energy, and releases negativity.
Jade
Jade, a popular crystal, brings luck. You can carry it anywhere, whether you are facing a job interview or a public speech. This crystal is well-known to bring abundance and riches.
There are thousands of naturally occurring minerals on earth with the same composition as crystals. But the ones listed above are the most popular crystals for collectors.