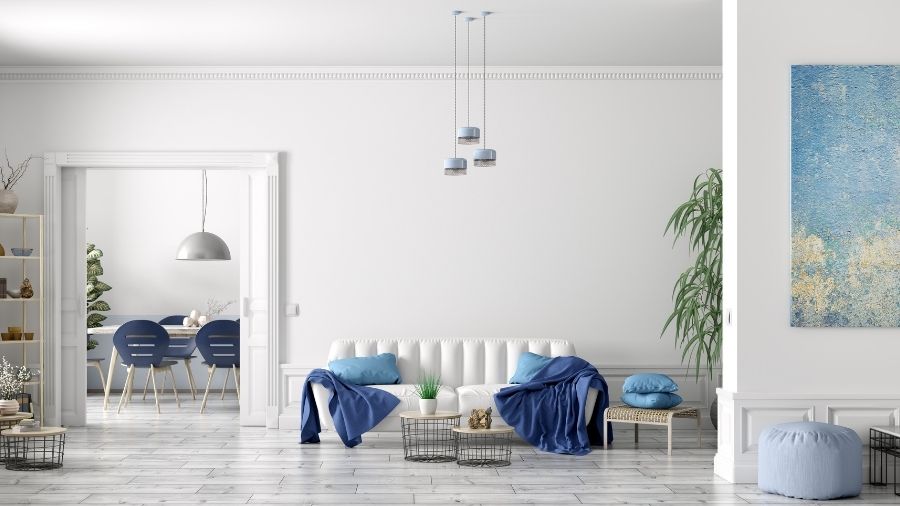 There's no need to break the bank when giving your home a fresh new look. A few simple tweaks can make a significant impact, and there are numerous ways to spruce up your home's interior on a budget. They're not difficult, either; most of these tips require only a bit of creativity and some elbow grease!
Get Rid of the Clutter
The first step is always to get rid of the clutter. This will make any room look bigger and more open. Start by going through each room and sorting through your belongings. Then, decide what you need and what you can get rid of. Don't be afraid to sell or donate items you don't use anymore. Once you've sorted everything, take the time to properly organize what's left. This will make your home look and feel more put together.
Paint the Walls
One of the easiest (and cheapest) ways to give a room a fresh new look is by painting it. If you're not happy with the current color or want to try something new, paint is one of the best ways to give your home that inexpensive makeover you've been looking for. If you're unsure about the color choice, start with one wall and paint it in a neutral hue before committing to anything drastic. This will help brighten up dull rooms while making them seem bigger and more open.
Go Natural
Going natural is always a safe bet as far as interior design trends go. There are numerous ways to bring nature indoors, from adding plants and flowers to your decor to using earthy colors in your paint palette. This will make your home more inviting and comfortable and help improve air quality.
Use What You've Got
One of the simplest tips to spruce up your home's interior on a budget is to use what you've got. If you're not sure where to start, look around your home and see what needs a makeover. Maybe the curtains are looking a bit dated, or the furniture could use a new coat of paint. Once you've identified the problem areas, brainstorm some solutions. Can you sew new curtains yourself, or give the furniture a quick coat of paint? These small changes can make a big difference in the overall look and feel of your home.
Rearrange Furniture Pieces
Sometimes all you need to do to give a room a new look is purchase some new, affordable furniture or rearrange certain items in your home. This can be especially effective if you have a lot of mismatched furniture or if the room feels cluttered. Try moving your couch or table around to different spots in the room, or experiment with other formations. This will make the room look more stylish, improve traffic flow, and create a more functional space.
Use Artwork
Artwork is a great way to add color and style to any room in your home. If you're on a limited budget, try making the art yourself with markers or paint. You could also frame prints that you already own for an inexpensive option that still looks beautiful on the wall.
Giving your home's interior a little bit of pop is easier than you think, and it doesn't have to cost a lot of money, either! Get creative, have fun, and enjoy the process of giving your home a fresh new look.