+ Larger Font
|
+ Smaller Font
Gaming News Articles
Details

Category: Gaming News Articles
Last Updated:

13 July 2017

Published:

13 July 2017

Posted by

Robin Casey
Gaming Trends: Why Has Gaming On The Go Become So Popular?
Millions of people around the world play games on a daily basis. Take a train journey or hop on a bus in any major city and you'll see passengers staring at their phones, tapping wildly at zombies or trying to get 3 sweets in a row on Candy Crush. Literally, everyone aged 8 months to 108 years is at it, with a gigantic range of games available on app stores for almost every smart device. So why are we now so ensconced in something that was once seen as a diversion for kids that kept them from playing outdoors or doing their homework?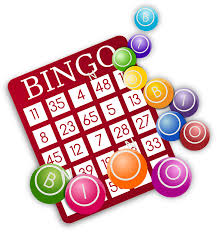 Before the days of multi-processor, heavyweight nano graphics cards and solid state memory smart phones, portable gaming was a fairly bleak affair. Games like Auto Race were trail-blazing at the time but could be mistaken for stone age technology compared to what can be found on the most basic of smartphones today. The Gameboy went a long way to help gamers to break away from the console attached to their television, but the gameplay was still fairly restricted. Fast forward a few years later and the experience was getting a lot better, thanks to the Nintendo DS and PSP, but gamers still had to invest in a piece of pricey hardware that wasn't exactly small enough to fit in your pocket.
When the iPhone was released in 2007, many thought that gaming on your phone was still a bit fiddly. The screen was small and playing anything destroyed battery life. Sony was so adamant that phones weren't ready for HD gaming that they pressed ahead with the PS VITA, a great little device that improved tenfold on the PSP but was still expensive and frankly quite clunky. Several years later when the device hit the shelves, many wondered why they should spend several hundred pounds on a miniature console when their phone could play games of similar quality, one of the many reasons why the impressive VITA ultimately failed.
The truth is, phones are now incredible devices. As well as managing people's lives and keeping them connected via both phone calls and the internet, they are able to display incredible video and graphics. Having this in front of users 24/7 has created something of a smartphone addiction, with people able to pick up their favorite game at any time without having to switch on a device or find a TV screen. The range of games that are available is stunning too, with everything from the big name 3D releases you'll find on the console to things like online casinos and even bingo halls. Yes, even bingo has benefited wildly from the mobile revolution, with players able to access the thriving online communities, games for all budgets and fantastic themed bingo rooms at sites like Wink Bingo. Bingo has always been a part of British culture but it's fair to say that the country was falling out of love with it, bingo halls were closing down at an alarming rate nationwide, however, the increased popularity of mobile gaming has done wonders for it and it has seen a complete shift in the demographics of players. There are now more young people playing the game than ever before.
The addiction to smartphones and smartphone gaming isn't slowing up either. With a new iPhone around the corner and Samsung steadily releasing newer and more mind-blowing devices, the capabilities of mobile phones of displaying even higher quality content will create even more opportunities for game developers to get their players hooked. Developments like virtual reality have already landed, but mobile phones will only continue to provide the platform needed for more complex VR titles as they become more powerful.
Listen To This Article

Embed

Related News Stories From The Web And More
Related Bing News
Why Has Gaming On The Go Become So Popular? | Gaming News Articles - Newscast
Thu, 27 Jul 2017 11:02:00 GMT
The recently released Alpha trailer for the mixed-reality mobile game 'Brave Explorers' depicts a game with endless creative possibilities. Created by Foxtail Games, Brave Explorers uses physical blocks and augmented reality to construct 2D gaming levels ...

Thu, 27 Jul 2017 06:30:00 GMT
Mobile gaming experiences were also said to be preferred by women ... media & telecoms at Barclays, Sean Duffy. "While trends in mobile and virtual reality are well publicised, female gamers have been a substantial driver of growth in the industry over ...

Thu, 27 Jul 2017 01:19:00 GMT
We weren't expecting Shadow of War to get turned into a Diablo-like adventure, but this mobile spinoff looks promising. Mobile spinoff games don't have the best reputation among more dedicated players. They can often feel like watered-down knock-offs of ...

Wed, 26 Jul 2017 20:09:00 GMT
Cloud gaming is a form of online gaming that enables direct and on-demand video streaming of games on computers, and mobile devices. This type of gaming enables the users to play any game at any place. The Cloud Gaming Market is expected to grow at a high ...

Wed, 26 Jul 2017 09:27:00 GMT
If you're going to be on there anyway, though, you might as well be having fun. Wondering what the latest gaming trends are? Read on to find out! As opposed to some mobile games from the past that were poorly translated from the console and PC worlds ...

Related Bing Web Search
(Mon, 24 Jul 2017 00:51:00 GMT)
Sensor Tower is the leading provider of market intelligence for the global app economy. Sensor Tower provides enterprise level data on apps and publishers through its ...
(Wed, 19 Jul 2017 11:41:00 GMT)
The global market for Mobile Gaming is projected to reach US$52.6 billion by 2020, driven by spiraling smartphone and tablet sales, changing media consumption habits ...
(Mon, 24 Jul 2017 22:27:00 GMT)
Smartphone news, reviews, and discussion for everything from Android to iPhone.
(Mon, 24 Jul 2017 12:04:00 GMT)
The latest video game reviews, game trailers, and news, including PS4, Xbox One, Wii U, PC, and more
(Mon, 24 Jul 2017 10:24:00 GMT)
Samsung S3 Note iPhone iPod iPad Accessories - Trends Mobile
(Thu, 20 Jul 2017 04:45:00 GMT)
Gaming Trends. For the eleventh year, Spectrum Gaming Group has compiled this list that addresses ongoing changes in all aspects of the gaming industry to determine ...
(Fri, 04 Jan 2013 15:56:00 GMT)
Technology evolves in amazingly rapid speeds. If you need any real observable proof of the speedy advancement of digital technology over the years, take a look at the ...
(Sun, 23 Jul 2017 05:53:00 GMT)
News related to mobile marketing, media and commerce.
(Wed, 21 Jun 2017 00:54:00 GMT)
EA's mobile gaming revenues rose 1.2% year-over-year to $175.0 million in 4Q17.
(Thu, 20 Jul 2017 00:56:00 GMT)
Not only have mobile gaming apps expanded the gaming landscape, but the growing popularity of eSports and the introduction of virtual/augmented reality devices to the ...
Related Google Image Search
Some browsers may require you to refresh Image search results by clicking the button below.
Related News Story Videos From Youtube
Five key trends shaping the future of mobile games
10 trends shaping the global mobile games industry
Mobile Gaming Trends and Fads
Smartphone gaming: why develop for mobile?
10 key trends shaking up the mobile games market in 2015
Related Google Twitter Search
Some browsers may require you to refresh Twitter search results by clicking the button below.
Blow Us A Whistle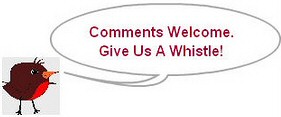 Comments (Whistles) Designed By

Disqus