+ Larger Font
|
+ Smaller Font
Travel News
Details

Category: Travel News
Last Updated:

09 May 2017

Published:

09 May 2017

Posted by

www.EnchantingTravels.com
Sri Lanka Travel: Five Ways to Make the Most of Kandy Festival in Sri Lanka
Kandy Esala Perahera is Sri Lanka's most famous festival, commemorating the Buddha's first teachings to his disciples. This significant event naturally translates into an absolutely unforgettable experience in Sri Lanka during the full moon in the month of August. Stroll along busy streets filled with elephants dressed in full traditional regalia, resonant music that forces your feet to start tapping, in the company of performers and acrobats by the dozen!
The most important ritual of this festival, however, is a visit to the temple—Dalada Maligawa—also known as the 'Temple of the Tooth Relic'.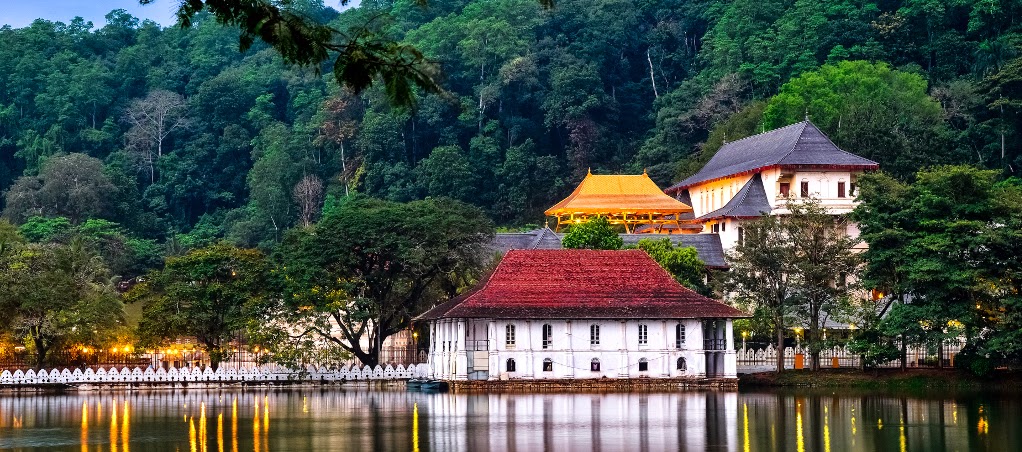 According to legend, after the Buddha's cremation, one of his disciples stole a tooth from the funeral pyre. This tooth, cleverly hidden within the coiffeur of a princess, eventually made its way to Sri Lanka, where to this day it is taken out from its sanctum sanctorum once a year for a celebration in its honor. So, if you are planning to participate in this delightful Sri Lankan festival this August, here are a few tips to keep in mind to make it as amazing an experience as possible!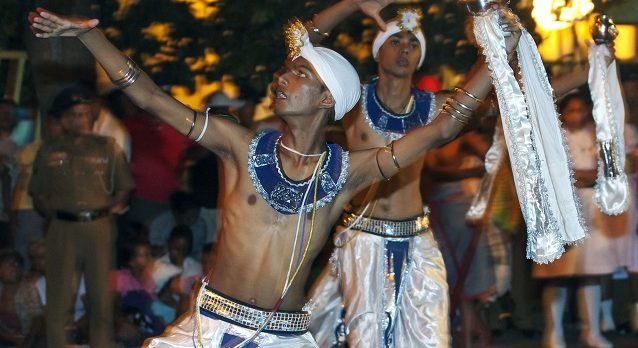 Familiarize yourself with the streets
To start with, you must familiarize yourself with the neighborhood you are going to be living in for the length of the festival. The Kandy Esala Perahera in Sri Lanka involves a fair amount of walking (it is a procession, after all!) and the last thing you need is to get lost in the middle of a crowded carnival.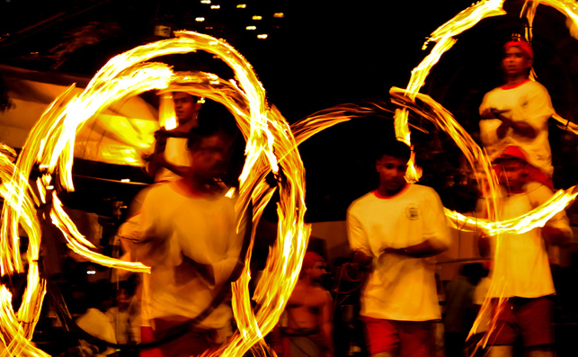 Talk a few leisurely walks in the days leading up to the festival so that you can find your way back to your hotel without any problems. If you are not accustomed to walking, this will be a great way to prepare yourself, because you certainly will not find any cabs once the festival begins!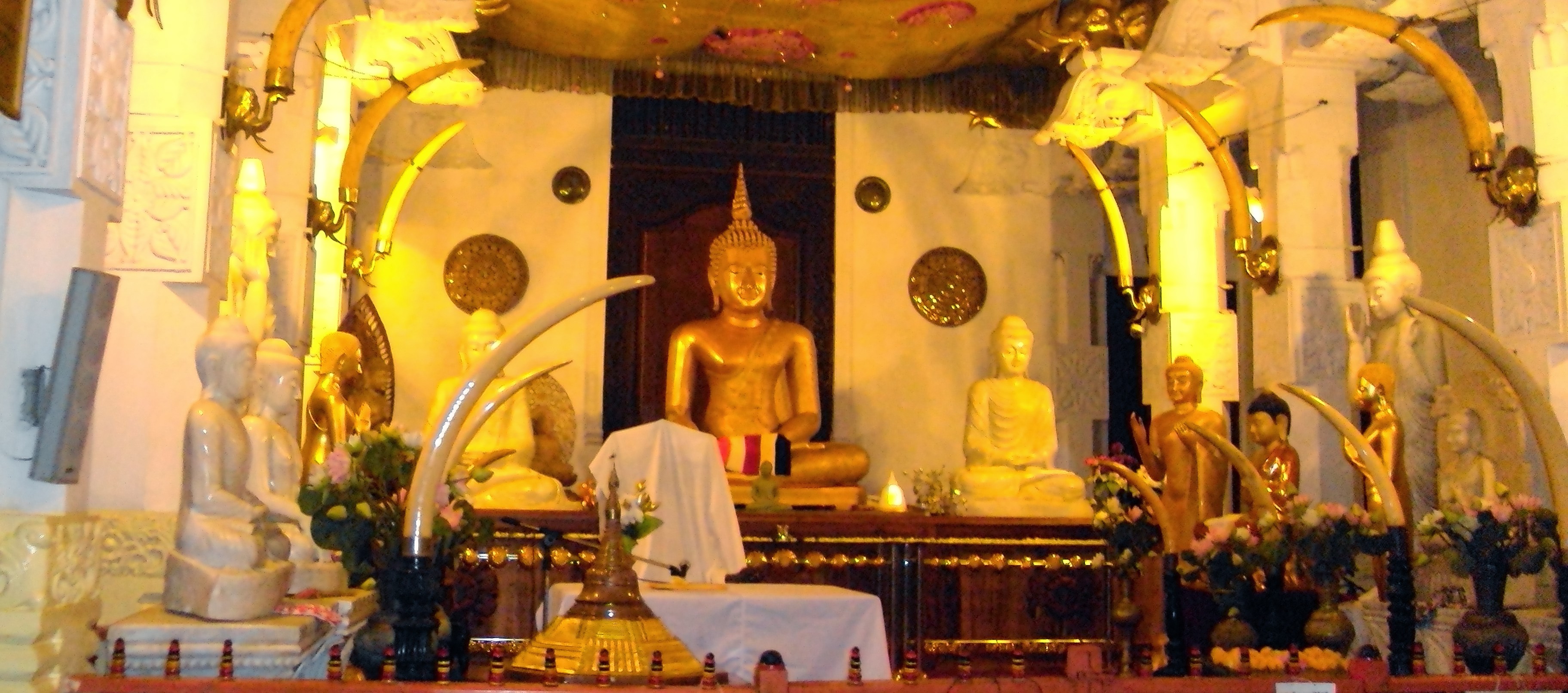 Organize a place to relax
If you are not particularly enthusiastic about staying out for the entire length of the procession, you should get yourself a great spot with a bird's eye view of the whole festival. This way, you can enjoy it without having to tire yourself out.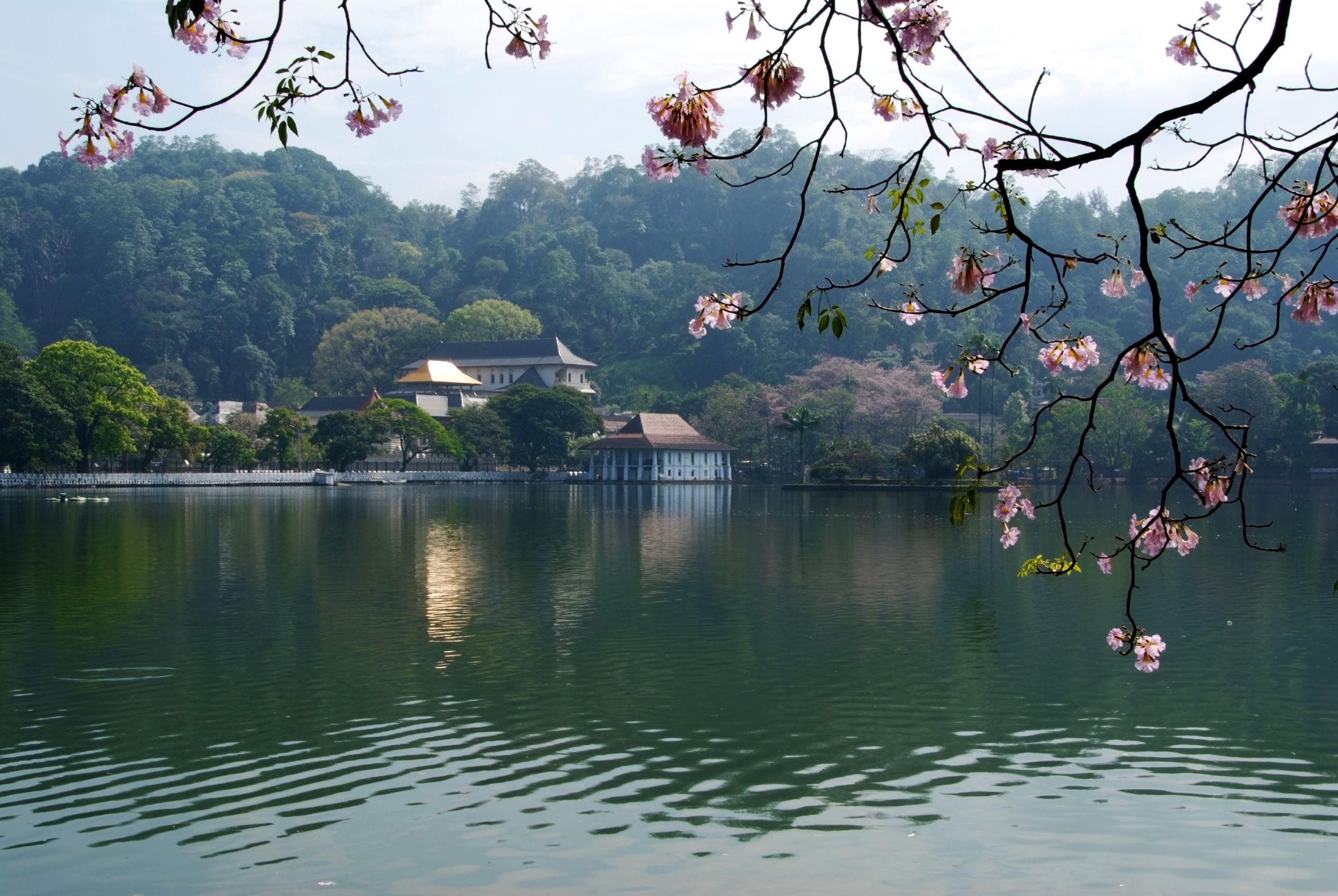 Picture yourself on a sprawling terrace as the sun sets, with the traditional drum beats booming in the background as you sip your iced drink and marvel at the silk cladded elephants carrying golden caskets as they gently amble down the lanes right in front of you. There are many hotels and restaurants en route, so you can easily pick your favorite spot and just sit back and relax.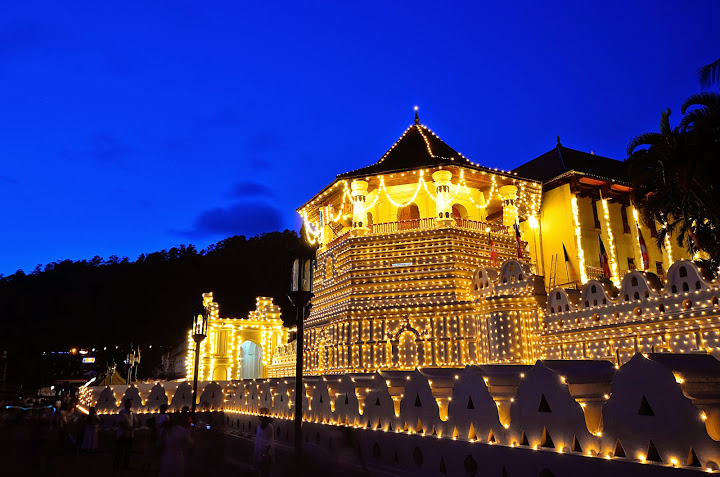 Interact with the locals
While reading about Sri Lankan festivals online can mentally prepare you for the event to a fair extent, nothing beats actually sitting down with the locals and learning about the rituals and festivities from them. As is the case with most legends, everybody has their own interpretation of events.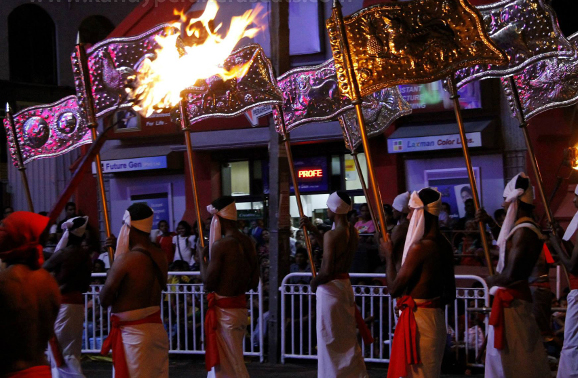 One of the most interesting experiences can be to interact with people to understand what they personally think and feel about this great Sri Lankan festival. It will be a great way to feel more connected to everything that is going on around you.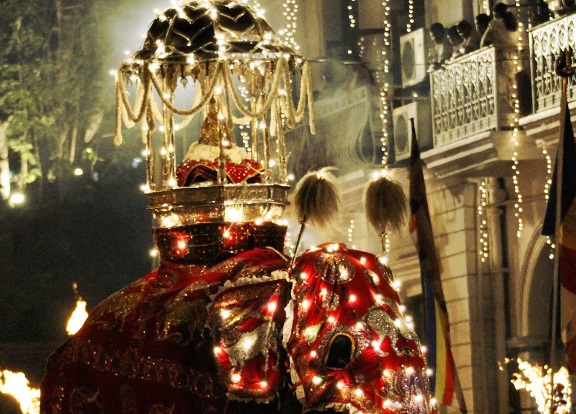 Blend in during the procession
If you plan on walking to all the different temples, blending in with the local crowd can help you retain a certain amount of anonymity and help you to immerse yourself into a most enjoyable experience.
Getting a local costume from shops near your hotel should be a great way to begin. It will further the connection you feel with the festival and allow you to wander through the streets and lanes as freely as possible. This isn't, of course, mandatory!
Visit the temples beforehand
The main temples of Vishnu, Natha, Kattargama, and Pattini Devales are decorated lavishly before the festivals begin. Usually, the process is also a huge cause of excitement among the local population, with pilgrims flocking to Kandy from all over the country.
You must visit at least one of the temples while they are being decorated to really feel the excitement in the air before everything begins.
From the moment you hear the cannons boom, signalling the beginning of the a festival, to the moment when everything returns to a state of total calm—be prepared to get wrapped up in all the frenzy that is sure to surround you. Whether you chose to enjoy the Kandy Esala Perahera from the street level or from the comfort of a luxurious balcony, these will be a set of days you will not forget easily!
Plan your tour of Sri Lanka around Kandy Esala Perahera, which takes place between Saturday, 29 July 2017 to Tuesday, 8 August 2017. Get in touch with us for your obligation-free
luxury Asia tours to Sri Lanka
consultation.
Listen To This Article

Embed

Related News Stories From The Web And More
Related Bing News
5 Ways to Make the Most of Kandy Festival in Sri Lanka | Travel News - Newscast
Tue, 21 Nov 2017 02:11:00 GMT
"The recently introduced Chinese made trains are faster, more modern and comfortable", the website candidly informs you about train travel in a South Asian ... Galagedera is that part of Sri Lanka which is unspoiled by tourism and provides a traveler ...

Mon, 20 Nov 2017 23:05:00 GMT
The Sri Lanka Tourism Promotion Bureau (SLTPB) has commenced a series of promotional events that will stretch across an entire week this month. Beginning in the Western Australian capital of Perth the first of three travel trade roadshows went off with a ...

Mon, 20 Nov 2017 21:33:00 GMT
ALSO READ: Sri Lanka survive scare as 1st Test ends in thrilling draw After ... "It's very clear that we're preparing for the next two years that we're going to travel abroad and play a lot of cricket overseas, and we are going to find wickets like this ...

Mon, 20 Nov 2017 17:44:00 GMT
Weddings are among a series of ideas that Sri Lanka hopes to entice potential travellers with, and industry stakeholders are also chipping in. At last month's World Travel Market in London, local hotel chain Cinnamon launched its Cinnamon Island Weddings ...

Mon, 20 Nov 2017 00:47:00 GMT
The next day we had Michael, Gary, Bruce and Susan head off on other adventures, leaving 9 of us for an "Extra Days"travel adventure with Ravi the guide/driver and his assistant from Sri Lanka Tours. Our first day involved visits to two temples on our way ...

Related Bing Web Search
(Sat, 18 Nov 2017 12:30:00 GMT)
Find travel ideas for planning your holiday to Sri Lanka. Discover things to see and do, places to stay and more.. This is the official site of Sri Lanka Tourism..
(Sun, 19 Nov 2017 14:59:00 GMT)
The Sinhalese arrived in Sri Lanka late in the 6th century BC, probably from northern India. Buddhism was introduced beginning in about the mid-3rd century BC, and a ...
(Sat, 18 Nov 2017 21:55:00 GMT)
Travel to Sri Lanka, discover the wonders that are on offer visitors to this tropical paradise that includes everything from the latest shopping items to more exotic ...
(Fri, 17 Nov 2017 01:32:00 GMT)
Planning a holiday in Sri Lanka? With a rich cultural history, delectable local and international cuisines, Sri Lanka holidays offered by Travel Sri Lanka are a feast ...
(Mon, 20 Nov 2017 00:46:00 GMT)
Fast, secure and easy to use online hotel reservation service for hotels in Sri Lanka. Lowest Sri Lankan hotel rates and no hidden charges
(Sat, 18 Nov 2017 11:33:00 GMT)
Sri Lanka Tourism, Sri Lanka Tours, Srilanka Tour Packages, Srilanka Holiday Tour, Sri Lanka Tour Operator, Sri Lanka Travel Agent
(Fri, 17 Nov 2017 20:31:00 GMT)
Sri Lankan electronic travel authorisation (ETA) visas application System for sri lanka visa. Need sri lankan visa to visit on holidays, business tours as travelers ...
(Wed, 15 Nov 2017 00:45:00 GMT)
In antiquity, Sri Lanka was known to travellers by a variety of names. According to the Mahavamsa, the legendary Prince Vijaya named the land Tambapanni ("copper-red ...
(Sun, 19 Nov 2017 06:45:00 GMT)
Sri Lanka ETA visa online for travelers who are willing to go Sri Lanka can get Sri Lanka visa here by following easy and simple steps here under ETA visa program ...
(Sun, 19 Nov 2017 17:58:00 GMT)
SriLankaInStyle is one of the leading tour operators in Sri Lanka, offering tailor-made luxury Sri Lanka tours which go above and beyond the ordinary.
Related News Story Videos From Youtube
Sri Lanka: travel documentary
BOOKER TRAVELS - The Best of Sri Lanka
COST OF TRAVELING SRI LANKA - TRAINS, BUSES, ACCOMMODATION, FOOD
Sri Lanka trip 2016
13 DAYS IN SRI LANKA - HIGHLIFE - LUXURY TRAVEL GUIDE
Blow Us A Whistle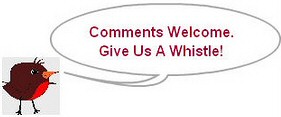 Comments (Whistles) Designed By

Disqus