An Online Program to Reduce Adult ADHD Symptoms Based on CBT Principles
Recently, Open Forest LLC introduced their online program aimed at reducing the symptoms of adult Attention Deficit/Hyperactivity Disorder, or ADHD. Research in the past decade has shown that online therapy, also known as e-therapy or e-mental health, is at least as effective as traditional face-to-face psychotherapy approaches with many additional unique benefits. Not only does the Internet allow for more people worldwide in need of mental health services to be reached, but in a cost-effective and evidence-based way too.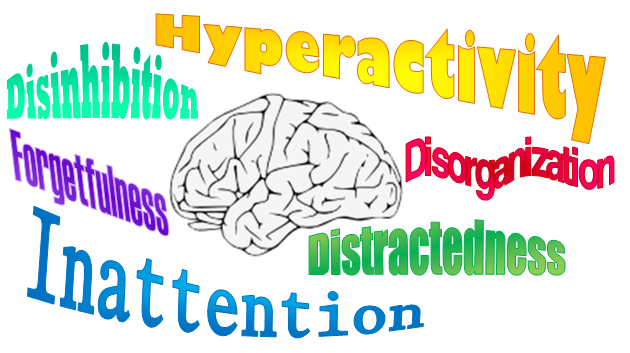 Access to psychological assistance is notoriously unequal across geographical regions and is especially inadequate in rural environments and areas in distress, such as armed conflicts and failing states, where the need is most desperate. E-mental health programs address this demand, while also adding the convenience of conducting the sessions in a client's home whenever most suited.
Every session offers information and exercises
As with the other programs that Open Forest already offer, including Depression and Problem Drinking, with much more on the horizon, the contents are delivered over nine sessions that can be spread over a longer period if more time is needed to absorb the material and gain benefit from the exercises. With psychoeducational content explaining the typical symptoms and experiences of ADHD, and principles and concepts of the interventions used, each session also offers at least two practical exercises. These activities are aimed to improve self-confidence, goal-setting, identifying and understanding maladaptive beliefs, redirecting dysfunctional behaviors, improving social skills and communication, and cultivating a mindful attitude.
The CBT method reduces ADHD symptoms
Research has proven that Cognitive-Behavioral Therapy, or CBT, the methodology underlying the program, results in a significant reduction of depression and anxiety in adults with ADHD, reduces disruptions in social life, leisure activities, work performance, and home responsibilities, and improve the overall quality of life well after completion of the program. The first three sessions introduce the concepts and schedule, assist with goal-setting and identifying problem behaviors, thoughts, and feelings. Sessions 4-6 explore and challenge automatic negative thinking patterns—those thoughts that seem to disrupt our lives on auto-pilot—and set an activity plan to help increase daily satisfaction. The final three sessions work to reinforce the progress made and review the initial goals to identify areas that still have growth potential.
Positive habits reinforce positive thoughts and behavior
Essentially the Open Forest ADHD program is based on the following major concepts:
CBT recognizes that automatic thoughts and feelings influence behavior.

By identifying and challenging these negative inner experiences, behavior improves.

A better understanding of a mental health condition stimulates improvement.

Positive habits, such as everyday pleasant activities, reinforce positive thoughts.

By repeating constructive actions, our brains rewire to make it the new norm.

Learning and practicing these CBT techniques reduce ADHD symptoms.
At Open Forest, we recognize that there are millions of adults that struggle every day because of ADHD symptoms. In fact, in meta-analytic research that combined 102 different studies, the Swiss ADHD Institute found that as many as 3.4% of adults worldwide have ADHD, many of them undiagnosed.
With these symptoms, consider getting help
It is the heartfelt objective of Open Forest to raise awareness of mental health conditions such as ADHD, help people to recognize their symptoms and provide evidence-based programs to improve their quality of life. A brief screening test is also available to identify symptoms. With adult ADHD, these typically include trouble getting organized, ineffective listening skills, inability to honor commitments, high distractibility, restlessness, trouble completing a task, lateness, difficulty controlling emotions, and prioritizing issues. Although the presence of any of these symptoms does not necessarily equate to ADHD, it may be the explanation and a sign to complete a test and get assistance.