Ewin Knight Series Ergonomic PC Gaming Chair For Back Support
Listen To This Article
Shopping around for an ergonomic perch for your nest online is not easy or fun. What we mean by perch is a chair and nest is home or office.
We fly all over the web for news and products. We thought Ewin Racing gaming chairs really stands out on the internet and decided to look into it.
This chair is not just for gaming. It has many uses for personal computers, home office, watching TV and listening to music.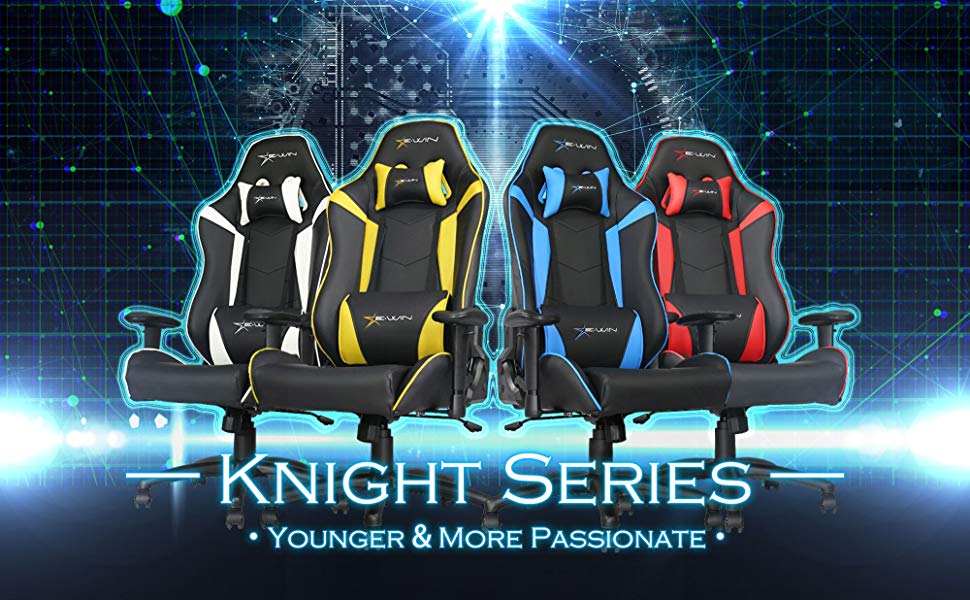 The Knight series is very popular, so if the Knight series chair is out of stock, Ewin Racing provide other versions to suit your needs. These versions include the Calling, Champion, Hero, and Flash series. If you are not sure about which chair is right for you, they have a shopping guide where you can make the best choice based on your height, weight, and information about the materials used for the chair. Ewin Racing makes assembling the chair easily and they even provide gloves for comfort and safety.
Robin's Review Of The Ewin Racing Knight Series Gaming Chair
This was my old office chair to the left. It sells on Amazon as an ergonomic chair for the same price as Ewin's chair. It seemed comfortable enough but I still had back and neck aches once an while. Now that I have the Knight Series gaming chair, I can work on the RobinsPost site with ease. I can work with the neck a back support I need during my day. It is a big improvement from my old chair. With my new gaming chair, I seem to be more productive at work. I am not saying you will have the same results, but whatever you do in the chair you will be comfortable.

The Knight Series Gaming Chair chair could use more seat and back cushion foam. The Ewin Gaming Chair could also have less wobbly armrests that will not jiggle around so much. Other than that, the Knight Series Gaming Chair is great.
Other pros and cons about the gaming chair from reviews around the web.
1. Fiz-X.
I am not saying it is the cheapest in the market but I am saying that is worth your money and it will give you worth for your money. I can reliably say it's far more comfortable than any chair I had with this little amount of money. The Knight Series gaming chair is highly adjustable as I mentioned before you can adjust it many ways, to guarantee that a person sitting in the chair can feel comfortable.
2. TheTechGame.
Easy to assemble. Lumbar support. Very comfortable. Great product for what you pay for. Armrests are not padded. There is no wheel lock.
3. TechNoGog.
The casters move easily and quietly, they move just as smooth on the carpet as they do on bare floors or a mat. All in all the Knight Series is worthy of bearing the name Ewin Racing for sure, it's excellent quality and comfortable chair. We highly recommend the EWin Knight Series PC gaming chairs or any EWin chair actually, it's just a truly great chair that's comfortable and will last a long time surely.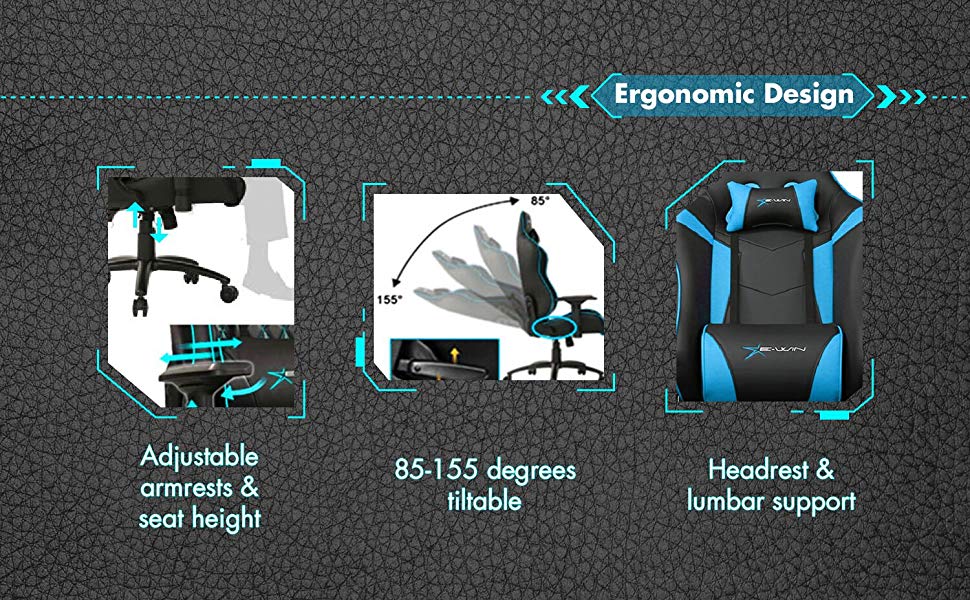 Conclusion
Ewin Racing made its online launch July 7th, 2016 and has since lead the way in ergonomic technology for pc gaming chairs and other computer products. Ewin Racing's Knight series is the "Knight and Shining Armor" of gaming chairs by ergonomically supporting your back for sitting for long periods of time. However, users of the gaming chair say that if you have back problems such as scoliosis, it may not be all that helpful. You will be the commander of video gaming for hours, in comfort, with Ewin Racing's Knight series gaming chairs.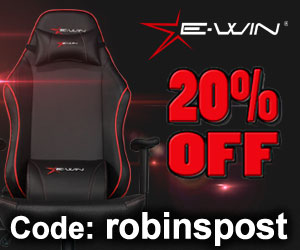 Use Code "robinspost" for 20% off
The purchase of an Ewin Gaming Chair.
Ewin Racing Youtube Video Playlist