+ Larger Font
|
+ Smaller Font
News Commentary
Details

Category: News Commentary
Last Updated:

17 September 2015

Published:

17 February 2015

Written by

News Department
Some of our past commentary articles.
Commentary: Nation's Debt Ceiling Limit Increase
The Nation's Leader Obama, will present a news conference Friday July 15th, to deal with the status of discussions to improve the country's debt ceiling.
It will be the president's second news conference on the subject which has consumed official Washington and be among the greatest preoccupations of Obama's presidency. The debt ceiling is assigned at $14.3 trillion and also the administration states that if it's not elevated by August. 2 the federal government would default on its obligations.
Not only will the US default on its obligations, it will also have a large impact on the financial decisions we make. It will be hard to get a loan, buy a house with increased interest rates. It will also increase the amount we all pay for products and services.
The President is asking for a small increase on taxes for the people making more than $200,000 a year. The GOP rejects this option, citing it will "kill jobs". What jobs? If we don't have enough jobs now, we are not going to have jobs with an increase in taxes. What is happening right now is not helping. We need to take different steps and make a new plan. Tax increases are inevitable. Everything is going to cost more in the future. As populations increase all over the world, demand for food and energy will skyrocket. It is just the way the world is becoming. If we make small tax increases now, it will save us all money in the long run.
The more money a person or business makes, they should pay more in tax percentages than those making much less or some making nothing at all with unemployment rates so high for so long. Tax brackets are the most fair way in getting much needed revenue into the system. The GOP, is watching out for the rich, stalling on the deal, and embarrassing the country. The whole world is watching and waiting to see how all this unfolds. By not raising taxes at this time is going to have very bad effects, later on. Bill Gates and Warren Buffet have no problems in paying more taxes. They are the most generous in charities. Why? "What goes around, comes around." They are well off, because the give a lot back to the world. It is that simple.
This tax increase is so small. There are companies making huge profits due to the recent layoffs. Google just announced 9 billion dollar profit in the second quarter. Now that says a lot.
We are America. We need to do what is right. We need to do this debt ceiling deal today.


Embed
Related News Stories From The Web And More
Related Bing News
Commentary: Nation's Debt Ceiling Limit Increase | News Commentary | Special News Reports - Newscast
Tue, 20 Nov 2018 05:08:00 GMT
Now, the instinct behind keeping a ceiling on the national debt in place is not crazy ... implement some workarounds to delay the inevitable by a few months. If the debt limit doesn't do anything mean...

Wed, 05 Apr 2017 21:04:00 GMT
When the national debt ceiling's suspension was automatically lifted March 15, yet another countdown commenced. Congress will be compelled to raise the government's borrowing limit again before April ...

Tue, 27 Oct 2015 03:11:00 GMT
Another would be to impose the limit on debt as a proportion of the nation's total output. The latter alternative would at least have the advantage of tying the ceiling to the resources available for ...

Wed, 12 Feb 2014 18:37:00 GMT
Lawmakers have decided to suspend the debt ceiling again -- this time, at a level that's now about $512 billion higher than it was last fall. On Tuesday, the Treasury Department reported that the nati...

Thu, 06 Feb 2014 14:58:00 GMT
... an incumbent's vote to increase the debt ceiling in election campaigns. Moreover, the public wants any increase in the debt limit to be accompanied by spending cuts. A Bloomberg national poll cond...

Related Bing Web Search
(Thu, 06 Dec 2018 13:53:00 GMT)
NOTE: This Verse by Verse Commentary page is part of an ongoing project to add notes to each verse of the Bible.Therefore many verses do not yet have notes, but if the Lord tarries and gives me breath, additions will follow in the future. The goal is to edify and equip you for the work of service (Eph 4:12-13-note) that the Lord God might be glorified in your life and in His Church.
(Fri, 07 Dec 2018 21:01:00 GMT)
A string of emails quietly requested by House Republicans for declassification by President Trump may be the smoking gun that the FBI and DOJ committed egregious abuses of the Foreign Intelligence Surveillance Act (FISA), according to The Hill's John Solomon.
(Fri, 07 Dec 2018 23:38:00 GMT)
November 29, 2018 Market Commentary by Ken Leech This year's early expectations for synchronized growth were dashed rather quickly. Instead, we have seen 2018 become the year of the most desynchronized global growth since 1998.
(Wed, 05 Dec 2018 15:48:00 GMT)
The Nation's Most Respected, Consumer-Oriented, Ad-Free Web Site Devoted to the World's Top Rated River Boats. A Subsidiary of Churchill & Turen Ltd.- Named "The World's Top River Boat and Luxury Cruise Consultants" By Conde Nast Traveler 2014-2018
(Sat, 08 Dec 2018 13:14:00 GMT)
This article is part of a series on the: Budget and debt in the United States of America
(Fri, 07 Dec 2018 10:17:00 GMT)
The United States fiscal cliff was a situation that took place in January 2013 when several previously-enacted laws came into effect simultaneously, increasing taxes and decreasing spending.. The Bush tax cuts of 2001 and 2003, which had been extended for two years by the 2010 Tax Relief Act, were scheduled to expire on December 31, 2012.Planned spending cuts under the Budget Control Act of ...
(Thu, 07 Dec 2017 21:47:00 GMT)
The new loan limits will take effect for FHA case numbers assigned on or after Jan. 1, 2018. FHA is required by the National Housing Act, as amended by the Housing and Economic Recovery Act of ...
(Thu, 06 Dec 2018 01:14:00 GMT)
The book of Exodus opens and closes with Israel at work. At the onset, the Israelites are at work for the Egyptians. By the book's end, they have finished the work of building the tabernacle according to the Lord's instructions (Exod. 40:33).
(Fri, 07 Dec 2018 12:54:00 GMT)
S&P Dow Jones Indices is the world's largest, global resource for index-based concepts, data and research. Home to iconic financial market indicators, such as the S&P 500 and the Dow Jones Industrial Average, S&P Dow Jones Indices has over 120 years of experience constructing innovative and transparent solutions that fulfill the needs of institutional and retail investors.
(Fri, 07 Dec 2018 15:17:00 GMT)
keygar's korner, keygar's blog, end times blog, rapture notes commentary, australian religious commentary, bible commentary
Related News Story Videos From Youtube
Understanding the National Debt and Budget Deficit
Broward College Students on Raising the U.S. Debt Ceiling
Beware the Debt Ceiling!
$16,000,000,000,000 U.S. National Debt!! Who Do We Owe??
Obamanomics: "Raising the Debt Ceiling...Does Not Increase Our Debt"
Blow Us A Whistle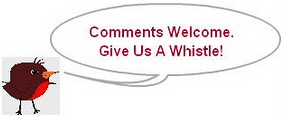 Comments (Whistles) Designed By

Disqus