+ Larger Font
|
+ Smaller Font
News Commentary
Details

Category: News Commentary
Last Updated:

17 September 2015

Published:

17 February 2015

Written by

News Department
Some of our past commentary articles.
Commentary: Nation's Debt Ceiling Limit Increase
The Nation's Leader Obama, will present a news conference Friday July 15th, to deal with the status of discussions to improve the country's debt ceiling.
It will be the president's second news conference on the subject which has consumed official Washington and be among the greatest preoccupations of Obama's presidency. The debt ceiling is assigned at $14.3 trillion and also the administration states that if it's not elevated by August. 2 the federal government would default on its obligations.
Not only will the US default on its obligations, it will also have a large impact on the financial decisions we make. It will be hard to get a loan, buy a house with increased interest rates. It will also increase the amount we all pay for products and services.
The President is asking for a small increase on taxes for the people making more than $200,000 a year. The GOP rejects this option, citing it will "kill jobs". What jobs? If we don't have enough jobs now, we are not going to have jobs with an increase in taxes. What is happening right now is not helping. We need to take different steps and make a new plan. Tax increases are inevitable. Everything is going to cost more in the future. As populations increase all over the world, demand for food and energy will skyrocket. It is just the way the world is becoming. If we make small tax increases now, it will save us all money in the long run.
The more money a person or business makes, they should pay more in tax percentages than those making much less or some making nothing at all with unemployment rates so high for so long. Tax brackets are the most fair way in getting much needed revenue into the system. The GOP, is watching out for the rich, stalling on the deal, and embarrassing the country. The whole world is watching and waiting to see how all this unfolds. By not raising taxes at this time is going to have very bad effects, later on. Bill Gates and Warren Buffet have no problems in paying more taxes. They are the most generous in charities. Why? "What goes around, comes around." They are well off, because the give a lot back to the world. It is that simple.
This tax increase is so small. There are companies making huge profits due to the recent layoffs. Google just announced 9 billion dollar profit in the second quarter. Now that says a lot.
We are America. We need to do what is right. We need to do this debt ceiling deal today.


Embed
Related News Stories From The Web And More
Related Bing News
Commentary: Nation's Debt Ceiling Limit Increase | News Commentary | RobinsPost News Network - Newscast
Thu, 14 Mar 2019 09:12:00 GMT
Treasury Secretary Steven Mnuchin on Thursday said Congress should agree to increase the nation ... of the debt limit to the passage of an annual budget resolution. "So I'll look forward to if they ...

Wed, 06 Mar 2019 08:55:00 GMT
The national debt recently surpassed $22 trillion as the government went on a debt limit holiday, ratcheting up the ceiling as agencies borrowed and spent to carry out the bills Congress approved. But ...

Sun, 04 Feb 2018 16:15:00 GMT
And it would be not some inevitable catastrophe but wholly man-made, created by an inept White House and a Congress too distracted, disorganized or greedy to act in the nation ... debt limit as soon ...

Wed, 06 Sep 2017 09:52:00 GMT
The debt ceiling ... debt limit is the total amount of money that the United States government is authorized to borrow to meet its existing legal obligations, including Social Security and Medicare ...

Thu, 24 Aug 2017 15:36:00 GMT
The chance of a government shutdown in the fall, should Congress fail to reach an agreement around the debt ceiling ... raise the debt limit in time to avoid defaulting, Sanchez said Thursday on ...

Related Bing Web Search
(Sat, 20 Apr 2019 15:01:00 GMT)
News about Federal Debt Ceiling (National Debt), including commentary and archival articles published in The New York Times.
(Sun, 21 Apr 2019 04:38:00 GMT)
As public banking gains momentum across the country, policymakers in California and Washington state are vying to form the nation's second state-owned bank, following in the footsteps of the highly successful Bank of North Dakota, founded in 1919.
(Sat, 23 Mar 2019 20:07:00 GMT)
China was the first nation to ground the Boeing 737 Max 8 after the horrific Ethiopian Airlines crash Sunday which killed over 150 people. The morning after the accident, Beijing issued its order ...
(Sun, 01 Nov 2015 23:28:00 GMT)
When President Obama signs into law the new two-year budget deal Monday, his action will bring into sharper focus a part of his legacy that he doesn't like to talk about: He is the $20 trillion man.
(Fri, 19 Apr 2019 05:59:00 GMT)
FORGIVENESS - One day when Stan Mooneyham was walking along a trail in East Africa with some friends, he became aware of a delightful odor that filled the air. He looked up in the trees and around at the bushes in an effort to discover where it was coming from. Then his friends told him to look down at the small blue flower growing along the path.
(Fri, 19 Apr 2019 15:03:00 GMT)
Federal Reserve Credit last week declined $0.5bn to $4.048 TN. Over the past year, Fed Credit contracted $360bn, or 8.2%. Fed Credit inflated $1.237 TN, or 44%, over the past 319 weeks.
(Sun, 08 Jul 2012 23:54:00 GMT)
The theology of work does not begin with our understanding of what God wants us to do or even how to do it. It begins with the God who has revealed himself to us as Creator and Redeemer, and who shows us how to follow him by being formed in his character. We do what God wants us to do by becoming ...
(Thu, 18 Apr 2019 05:53:00 GMT)
The United States fiscal cliff was a situation that took place in January 2013 when several previously-enacted laws came into effect simultaneously, increasing taxes and decreasing spending.. The Bush tax cuts of 2001 and 2003, which had been extended for two years by the 2010 Tax Relief Act, were scheduled to expire on December 31, 2012.Planned spending cuts under the Budget Control Act of ...
(Fri, 19 Apr 2019 16:57:00 GMT)
The Nation's Most Respected, Consumer-Oriented, Ad-Free Web Site Devoted to the World's Top Rated River Boats. A Subsidiary of Churchill & Turen Ltd.- Named "The World's Top River Boat and Luxury Cruise Consultants" By Conde Nast Traveler 2014-2018
(Sat, 20 Apr 2019 22:47:00 GMT)
From October 1 to October 17, 2013, the United States federal government entered a shutdown and curtailed most routine operations because neither legislation appropriating funds for fiscal year 2014 nor a continuing resolution for the interim authorization of appropriations for fiscal year 2014 was enacted in time. Regular government operations resumed October 17 after an interim ...
Related News Story Videos From Youtube
Understanding the National Debt and Budget Deficit
The U.S. Debt Crisis No One is Talking About
Beware the Debt Ceiling!
Donald Trump Signs Harvey Relief, Government Funding And Debt Ceiling Bill | MTP Daily | MSNBC
Debt Ceiling Crisis Explained
Blow Us A Whistle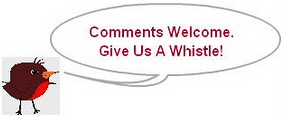 Comments (Whistles) Designed By

Disqus