+ Larger Font
|
+ Smaller Font
Business News
Details

Category: Business News
Last Updated:

25 April 2019

Published:

25 April 2019

Written by

Robin Casey
How To Convert Through Your Shipping Policy: E-commerce Shipping Advice
Listen To This Article
Various factors contribute to whether a shopper purchases something from an online store. It could be the company's branding, store design, price points—or a combination of all three. But these things will ultimately fall flat without the right shipping policy. Because shipping is such a crucial component of any e-commerce company's overall supply chain and customer retention lifecycle, it should be treated as a way to grow the business.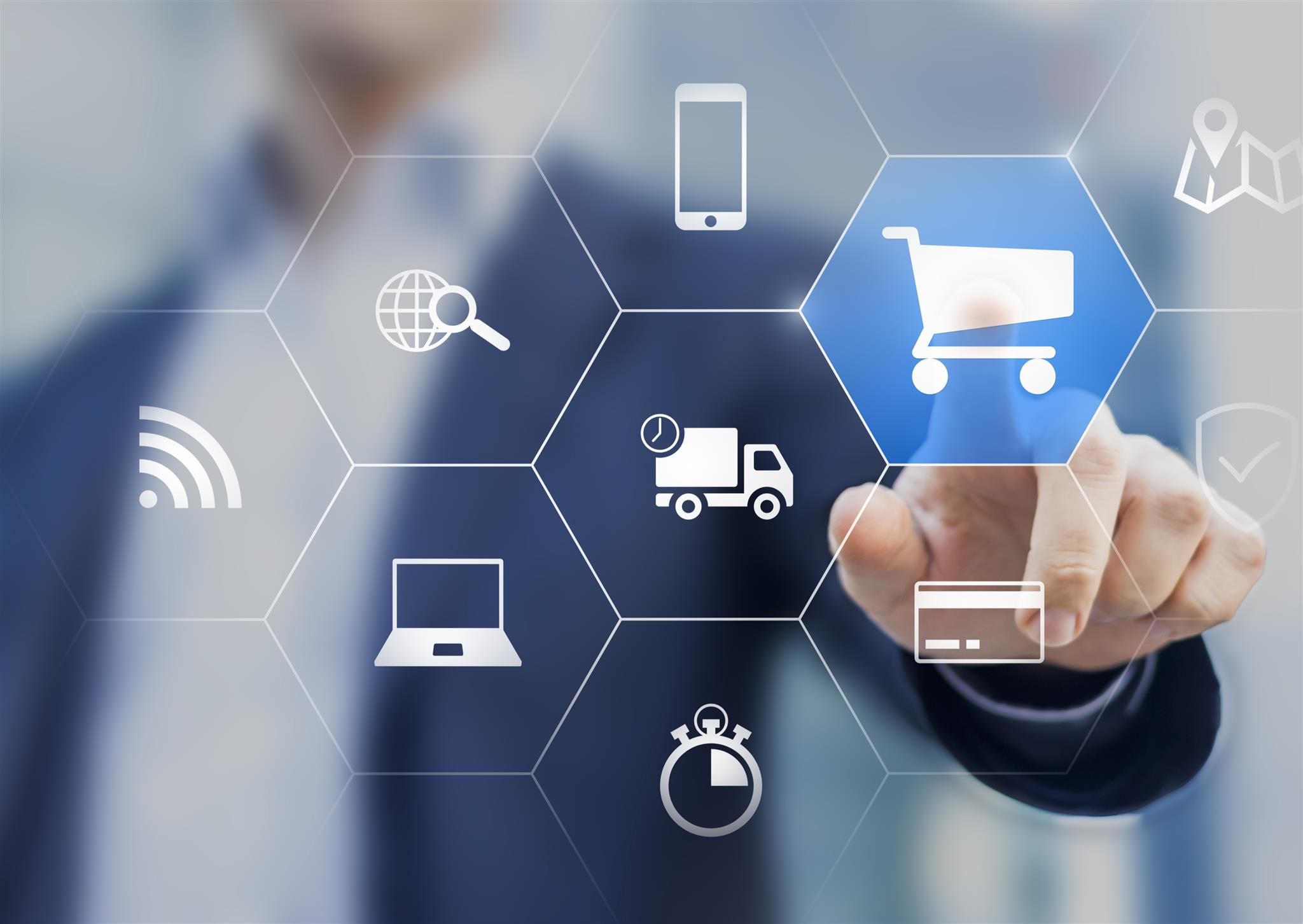 How do you use your store's shipping policy to increase conversions? It requires more than customer-friendly wording because, what is an e-commerce website these days without a customer-friendly shipping policy? It's a prerequisite to competing in the e-commerce space. However, there's a marked difference between a shipping policy that results in low customer disputes, and one that does so while driving more sales.
Let's discuss how brands can boost conversions through their shipping policies.
Be Clear And Transparent
The adage "honesty is the best policy" has stuck around for a reason. Telling the truth rarely reaps negative consequences that would have otherwise not occurred. This is especially true in e-commerce and shipping policies. Because to convert a customer requires them to process the order at the final screen. If you've left them in the dark about the shipping options and price points you have, you'll not only lose a sale but also probably a customer for life. Failing to disclose the full range of shipping details also jeopardizes a store's bottom line, as customers can take action against what they deem faulty business practices.
Likewise, using over complicated legal jargon hurts the customer experience, likely causing users to leave your site, or not understanding your terms and potentially being disappointed later. Even for brands that maintain a few less-than-stellar shipping guidelines (for example, a lack of expedited delivery options), they'll still be better off letting customers know in simple language that five business days is as fast as shipping gets. If they can find a customer-centric way to explain the limitation, they'll help their efforts even further. For the lost sales that do occur for stores with rigid, limiting guidelines, brands can rest assured that they weren't going to get those sales anyway.
Allowing visitors to qualify shipping policies for their purposes, in turn, qualifies the user to the company. Create a quick FAQ page that breaks down things like shipping modes and timeframe, location options/limitations, tracking information, return info, refund policy and any noteworthy features (which of course should also be promoted consistently throughout your store).
Make It Accessible
When shoppers can view a shipping policy before wasting their time browsing a store, a more pleasant experience often ensues. Once a thorough and clear shipping policy has been crafted, test locations on your store for maximum user accessibility and experience.
This is to say, don't hide the policy in your footer or within cluttered drop-down navigation. If your policy can't be found within 15 seconds, you need to keep experimenting with new locations. Once you've discovered eye-catching places for your shipping policy, display it prominently on high-level pages like your homepage all the way to product pages and checkout screens. It's also important to include your shipping policy in your automated post-purchase email to customers.
Given that the average cart abandonment rate is nearly 70 percent. It's a good bet that abandonment rates would decrease and customer satisfaction would increase if more brands displayed their shipping guidelines in easy-to-see locations on their store.
Compete with Industry Standards (within Reason)
Note that within reason means every industry is different; what one brand offers may not be possible for another. The most popular example is Amazon's "free" two-day shipping through Prime. Though shipping isn't technically free because of Prime's annual membership fee, consumers view it as such, and the program has spurred many other brands to adopt free shipping policies of their own.
This is supported by a retail study that found nine out of 10 consumers cited free shipping as their top incentive to shop online more. But if your margins don't make sense to offer free shipping, don't go broke trying to compete. You can win customers through product reliability, unique value proposition and exceptional customer service.
However, at the same time, you need to provide flexible options to satisfy customers. If this isn't free shipping, offer various modes of transportation ranging from low-cost longer delivery windows to more costly next-day options. It's also a must for customers to receive updated tracking access and automated delivery windows. Finally, if you can't afford to offer free shipping, consider sweetening your terms by offering free shipping over a certain order volume, or free returns within 30 days.
Prove Shipping Reliability
When things go wrong in the shipping process, such as delays or damage due to poor packaging, even quality products get saddled with countless negative reviews. And like it or not, reviews are the main influential force that affects online purchases. In fact, almost 95 percent of people read online reviews before purchasing. Another study found that students were strongly affected by average reviews, but that individual negative and positive reviews overrode the influence of the average review rating. Older adults were influenced by negative reviews but not positive ones.
Far more affects product ratings and customer reviews than the listed terms in a shipping policy, though. A policy that can't deliver on its terms will yield negative ratings since it's well documented that people are more likely to share negative experiences than positive ones. So avoid anecdotal horror stories of defective products and delayed shipping in your reviews by setting realistic terms around shipping timeframes, package tracking and product quality on arrival. The good reviews will follow.
Running an e-commerce store requires doing several things right, but shipping policies that are competitive, clearly worded, accessible and proven to be reliable over time will do more to convert users consistently than any marketing campaign. If you're unsure where to begin, use a sample shipping policy templateto assemble the high-level details of your policy.
Amazon Shipping News YouTube Video Search Playlist


Embed
Related News Stories From The Web And More
Related Bing News
How To Convert Through Your Shipping Policy | Business News | RobinsPost News Network - Newscast
Fri, 17 May 2019 02:16:00 GMT
Shipping, fulfillment, POS, and payment integrations are typically built into top ecommerce platforms, but custom API's are definitely possible. Many factors go into developing a successful ...

Thu, 16 May 2019 10:43:36 GMT
Since you don't need to stock or handle the items you are selling, it's possible to start a drop shipping business with limited funds. An ecommerce website that operates a drop shipping model ...

Wed, 15 May 2019 07:38:00 GMT
This is a cheaper and more efficient strategy than shipping orders from stores, according to Walmart ecommerce CEO Marc Lore. Here's why: Each next-day order will ship from a single fulfillment center ...

Tue, 14 May 2019 12:10:00 GMT
Blockchain technology offers much potential for ecommerce businesses. Payments ... to eliminate the paper and manual work associated with international product shipping. For example, data from a bill ...

Tue, 14 May 2019 07:57:00 GMT
After coyly hinting about a major shift in its shipping policies ... President and CEO, Walmart eCommerce U.S. in a statement. "That's because eligible items come from a single fulfillment ...

Related Bing Web Search
(Thu, 16 May 2019 06:02:00 GMT)
Putting an effective ecommerce shipping strategy in place is one of the most impactful steps you can take to grow your business online.. While many brands start out in ecommerce by taking a simplistic approach to shipping –– like offering free shipping across the board or showing unmodified UPS or USPS rates –– the most successful merchants use strategic shipping options to ...
(Fri, 17 May 2019 04:57:00 GMT)
Find the best E-commerce shipping solutions and experience full-control of your inventory. Discover first-class online retail management with UPS.
(Fri, 20 Apr 2018 16:09:00 GMT)
"Today's e-commerce sites have a lot of competition, and shipping costs are often factored into consumers' buying decisions," added Christina Crawford, CEO of hair and skin care brand Bubble Pop ...
(Sat, 18 May 2019 01:07:00 GMT)
What Is eCommerce Shipping? eCommerce shipping, simply put, are shipping services employed for companies that sell products over the internet that make shipping their products more manageable and affordable. But eCommerce shipping has also come to mean a few different things in a time where online shopping is becoming incredibly popular, and ...
(Fri, 17 May 2019 06:44:00 GMT)
Looking for e-commerce shipping software that will protect your profit margins – and help process orders fast? Logistyx Technologies can help.We're a longstanding provider of fast and flexible multi-carrier e-commerce shipping software that makes it easy to ramp up e-commerce shipping fulfillment without adding staff.
(Mon, 13 May 2019 12:11:00 GMT)
E-Commerce Shipping. Layla Rapp 01/11/2019. 2 Less than a minute. Tags. e-commerce infographics news online commerce. Show More . Share. Facebook Twitter LinkedIn Reddit Share via Email. Layla Rapp. Related Articles. BiTA Forecast. 3 days ago. Alligator Pears Part 2. 4 days ago. Weekly Fuel Report 5-6. 5 days ago.
(Mon, 13 May 2019 17:47:00 GMT)
E-Commerce Web Solutions. ... From sailing schedule to invoicing, the entire shipping process is supported though a Shipco owned and developed state-of-the-art IT product with flexibility to further develop tools and applications. Sailing Schedule Real time, interactive global sailing schedules.
(Wed, 15 May 2019 18:35:00 GMT)
SEKO Logistics is one of the world's fastest-growing providers of cross-border e-commerce shipping solutions through our Omni-Channel Logistics division, working with both global brands and the most entrepreneurial SME retailers and etailers to expand their presence in the global market.
(Fri, 17 May 2019 05:18:00 GMT)
Shipping is a fundamental part of your ecommerce business. Shipping is definitely a challenging aspect for any ecommerce business. Every business will have their own unique challenges they need to work through and overcome to develop the best and most efficient shipping strategy.
(Wed, 15 May 2019 16:34:00 GMT)
About FirstMile's Ecommerce shipping & International Fulfillment. FirstMile is an e-commerce parcel carrier. Our unique approach allows small, medium and even large ecommerce shippers to get the best combination of price and service across a wide network of United States Post Office workshare partners--including our own.
Related News Story Videos From Youtube
Ecommerce Shipping with USPS
Never Wait at the Post Office Again! - E-commerce Shipping Basics
Shipping Tips For Small Business
SAVE Thousands On Shipping For Your Business (eCommerce Business Tips)
Outsourcing Shipping for Ecommerce
Blow Us A Whistle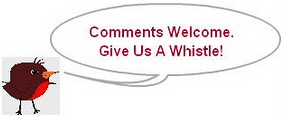 Comments (Whistles) Designed By

Disqus