Technology Companies Addicted to Acquisitions
I bet you don't know that some of the world's biggest websites and tech companies such as Instagram, Skype, and PayPal are all owned by other companies. It's true, Internet and tech-based companies are some of the biggest players in the mergers and acquisitions game. Only a fraction of the large internet and tech companies own most of the internet's real estate. Amazon, Facebook, and Expedia are some of the biggest acquisition-hungry companies, and this forms the core of their long-term growth strategies. Let's look at some of them.

1. Amazon originally launched as an online bookstore by Jeff Bezos, it has now grown to be a household name worldwide. In fact, Bezos is really aiming for Amazon to become an all-around website which has everything for everyone. Last year, Amazon made its largest acquisition yet of Whole Foods Market for $13.7 billion and there are rumors that it wants to take over companies in the retail, grocery and pharmacy markets such as Costco and Target.

2. Facebook social media network Facebook is no stranger to acquisitions, either. By far, its most notable acquisition has been the photo-sharing app Instagram for $1 billion in April 2012. At the time of the purchase, Instagram had 30 million users but made zero revenue whatsoever. Fast forward to today and it has over 600 million users and is a multi-billion dollar advertising business.

3. Expedia perhaps the most surprising of all, Expedia – the travel company famous for its competitive prices and tempting deals – has also made some big acquisitions. Expedia has bought a number of companies operating in the travel industry. In fact, one of Expedia's most important strategies for growth is through acquisitions. Some of its major acquisitions include HomeAway in November 2015, Orbitz in September 2016 and Travelocity in January 2015. Take a look at our infographic below and discover for yourself which other companies are creating monopolies in their industries through acquisitions.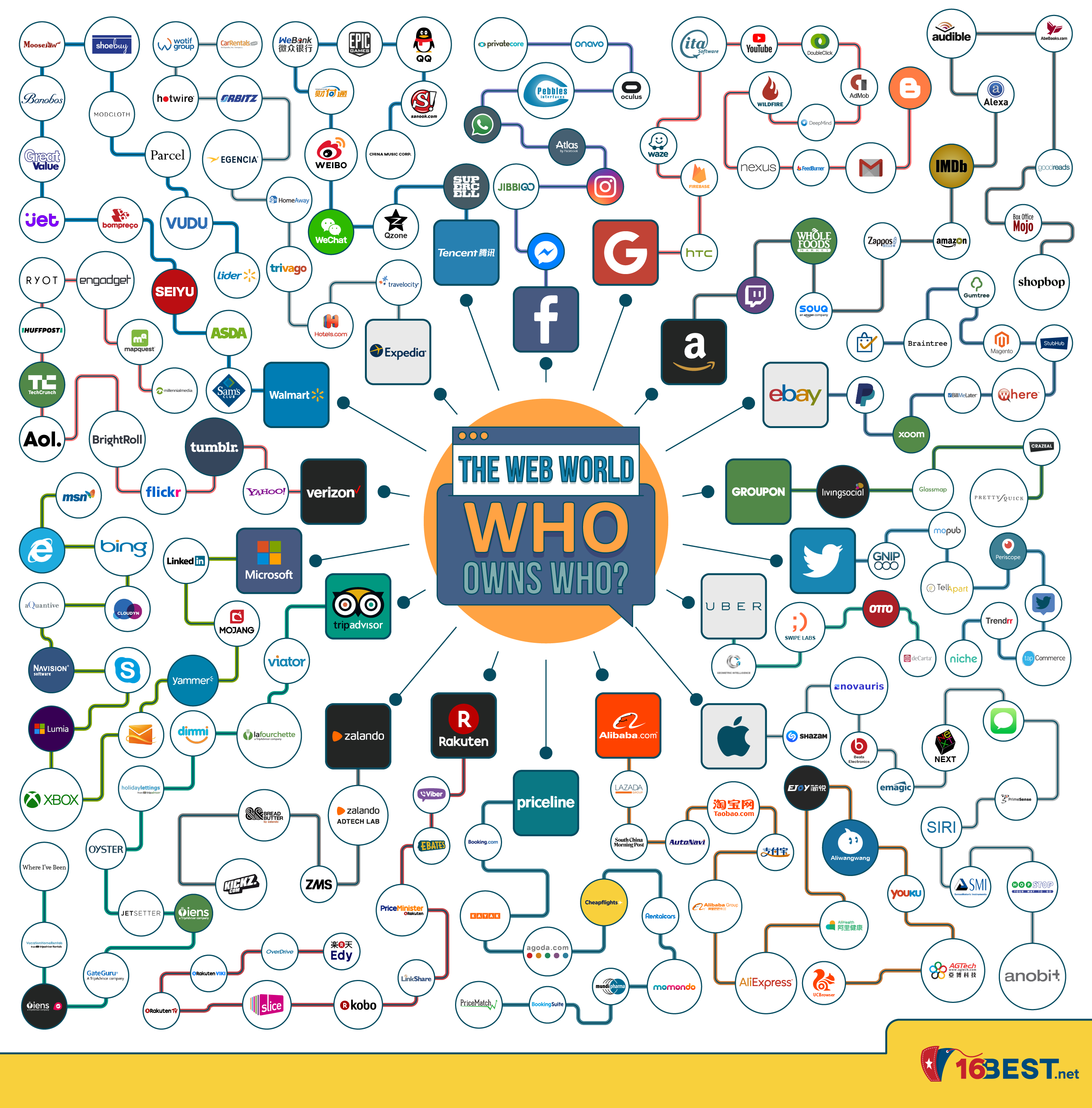 Infographic Provided By 16Best.net