VPN News: How A Virtual Private Network Can Help You Save Money
Listen To This Article
It is a well-known fact that the use of a VPN comes with numerous advantages as regards protection from hackers and the provision of maximum privacy. The web is such a vast space that one cannot specifically tell who is looking at their online activities.
To stop unwanted eyes from prying into one's online activities, a VPN is a major necessity. These unwanted eyes range from a hacker to the different authorities and one's ISP. Apart from the benefits of improved security and privacy, with a VPN one can also enjoy the best prices of several commodities, and we will be highlighting how you can save money with a VPN in this article.
Online shopping is a favorite alternative for a lot of internet users. Since with a simple click of a mouse or touch of one's device a product can be ordered, the majority of shoppers are increasingly leaning towards online shopping. The ease of buying products and comparing prices that are achieved by shopping online has made a lot of shoppers prefer online shopping.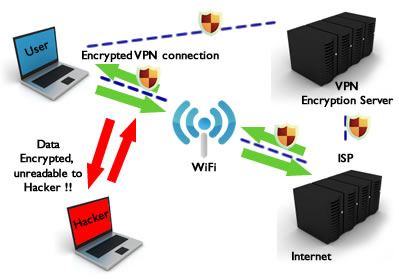 Image Source:internetconnectionmurken.blogspot.com.
Online shopping: the average shopper's preferred option.
The commodities that are thus bought online include fashion items, electronics, groceries and beauty products. Online shopping has also been encouraged by the availability of discounts and other forms of offers when items are bought online than offline and the delivery options that are readily available. Why leave your house when you can make the order, pay for the order and get the item without leaving the house. Almost every business thus has an online option for making payments or a full-fledged online shop. Retail businesses are even run fully online.
How VPN can save you some money.
Because of the preference of buyers for online methods of transactions, businesses have also devised means of making the most of this preference with their pricing. The information which a user's device gives while they search for a product can be used by a seller to modify the price of a commodity.
Also, the price of certain commodities differs according to the location of the buyer. The location of the buyer can be detected from information which the device gives off such as the IP address. A VPN, because of the encryption and privacy which it offers users, prevents exploitation by these systems which businesses and organizations have adopted in modifying the prices of their products.
One of such systems is the use of the cookies from an intending buyer's browser. This method is applied to products and services such as car rental services, flight tickets, and hotel bookings. If an intending buyer had visited a site previously, when they come back to check for the same product, the price will be higher, at least higher enough to create a the sense of urgency that will inspire the intending buyer to decide immediately on getting the product.
Let's say a person checks a certain website for flight tickets and decided to consider other options or puts off making a the decision immediately, when they come back to that website, the price will be more expensive. This tactic will give the buyer the impression that if they leave the product and come back again, the price will be higher, and they get to buy the product immediately.
To avoid being exploited by this tactic as a returning visitor to a website, one can use a VPN which encrypts the information their device gave away during previous visits. That way, every visit is the first visit, and the buyer gets to save money with a VPN every time.
Although one can still go with the option of clearing their cookies every time they visit a website from which they might make a purchase, a VPN is a better option to go with as their traffic data will always stay encrypted.
Another way, a VPN helps with saving money is by allowing users to change locations and buy products at locations where they are the cheapest. VPN servers are usually situated in different locations, at least 500 for a lot of VPNs, and users and connect to any of these VPN servers and access websites like they are actually in those locations.
Since it has been established that the products of certain products and services vary according to location, with a VPN, one can switch between locations, find the location with the cheapest price, and make the purchase from that location.
With software, for example, users in certain countries pay way more for a product than other users in other countries. The same applies to car rental fees. From countries like the US, prices are way pricier than one would get in a country like India.
A VPN is a tool that is handy for bypassing the tricks used by businesses and organizations to change prices based on the user's data. You could just give a VPN a try and see how much you will be able to save on expenses, we are sure you will be amazed.
VPN Pro Youtube Video