September edition of EI Industry News
By: Staff Writer at Eventus International
21 September 2020, Cape Town
EI Industry News: Catch these interesting reads and more in the September issue!
The September issue of EI Industry News offers readers a wide variety of topical content shared by leading experts in the gaming sector. We take a look at some of the articles featured in this month's issue.
Dr. Laila Mintas, Chief Executive Officer of PlayUp USA, shares her views about the industry, her career experience and thoughts on the future in an exclusive interview with Ismail Vali. Certainly a CEO on a mission - we encourage everyone to read the inspiring interview with Dr. Mintas and join the conversation.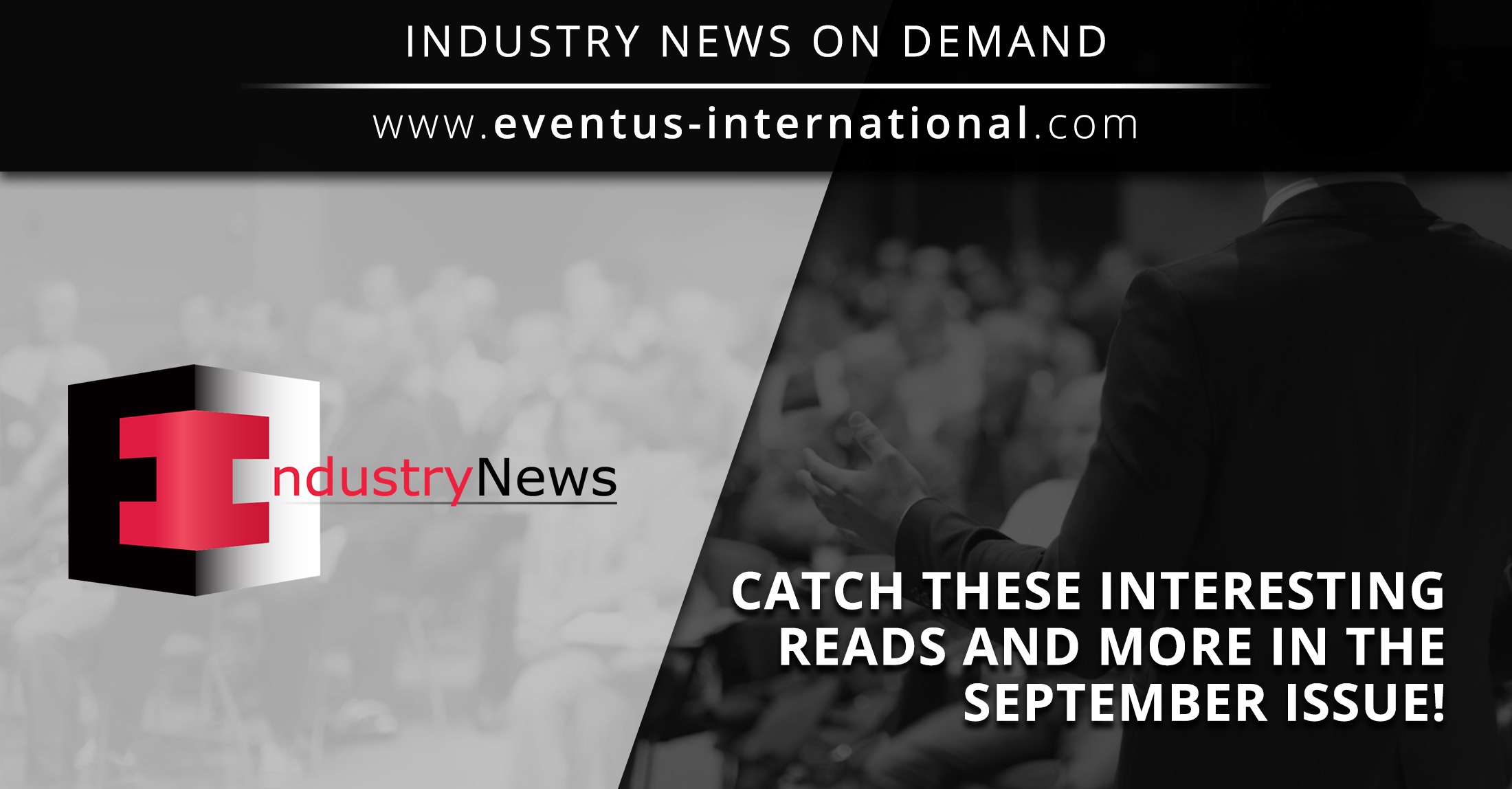 https://www.eventus-international.com/post/interview-dr-laila-mintas
Dutch trade organisation, Stichting Speel Verantwoord, has recently transformed to a full-fledged trade association, NOGA (Netherlands Online Gambling Association). In his article, "Dutch Gambling Law: An Update", NOGA Managing Director, Peter-Paul de Goeij, gives readers an update on developments around the Remote Gambling Act and why gaming operators who want to enter the Netherlands market will benefit from joining a gaming association.
https://www.eventus-international.com/post/dutch-gambling-law-an-update
Having access to top international talent in a global industry like iGaming, is critical. Chris Miller, Managing Director at BettingJobs.com, explains why opportunity emerged from the travel restrictions since the onset of the pandemic. Read his article, "Fighting for Talent: Finding Opportunity in Times of Crisis", and discover how flexibility in the recruitment process and working environment, can work in your favour to attract key talent for your organisation.
https://www.eventus-international.com/post/fighting-for-talent-finding-opportunity-in-times-of-crisis
Pavol Krasnovský, CEO, RTSmunity, delves into the questions of the integrity of esports, the profitability of esports betting for sportsbooks, and the responsible gambling aspect thereof. Read his opinion in his article, "Esports: Integrity, Profitability Responsibility" and find out how the industry can work together to create a profitable industry wherein the growth of esports can be facilitated.
https://www.eventus-international.com/post/esports-integrity-profitability-responsibility
Is your company leveraging cutting edge strategies and technology to better know your customer and remain competitive? In his article, "AI or Die", Earle G. Hall, President CEO, AXES.ai, shares his views on why Big Data and technology are crucial in creating and sustaining a viable industry.
https://www.eventus-international.com/post/ai-or-die
Award winning digital marketer and CEO Founder of AffiliateINSIDER, Lee-Ann Johnstone, discusses the five areas gaming businesses should focus on for continuous innovation and development. Read her article, "Affiliate Marketing Innovations and Trends in the Gaming Business", and take advantage of the expert advice shared to keep your business ahead of the game.
https://www.eventus-international.com/post/affiliate-marketing-innovations-and-trends-in-the-gaming-businesses
Is esports on the brink of outdoing traditional sport? The article, "Why Esports is Set to Outgrow Traditional Sports", written by Magnus Leppäniemi, Vice President of Marketing Head of Esports at Esports Entertainment Group (NASDAQ: GMBL), outlines why esports are growing so successfully.
https://www.eventus-international.com/post/why-esports-is-set-to-outgrow-traditional-sports
Learn from the top specialists across the gaming sector featured in the September issue of EI Industry News.
Subscribe now; visit https://www.eventus-international.com/ei-industry-news/categories/september-2020-issue
EI Industry News enjoys an extensive targeted gaming industry readership making it the optimal advertising platform. To find out about the advertising options in EI Industry News, contact us now: This email address is being protected from spambots. You need JavaScript enabled to view it.
Stay up to date with Eventus International's event and publication offerings; subscribe to our YouTube channel here https://www.youtube.com/channel/UCl6FRtGlwcLFtYkQxh7uZm