Top Apps That Help You Recover Lost Data
After a long hard day of work, our minds may just be too saturated to process information meaningfully. Imagine it is at this time that you are asked to clean up the work computer removing unnecessary files and the like. Due to your drenched mind, you erroneously delete an important file, you go to the Recycle Bin to try to recover the file but you find nothing. The whole experience may actually turn out to be a nightmare. However, thanks to some computer geeks, there are actually some applications developed which will help you locate and recover important files that you would have lost. Below, we share some of these with you.
Note that some of these applications are paid apps, however if you find yourself low on funds, you can simply play profitable games at these best online casinos to earn the extra cash.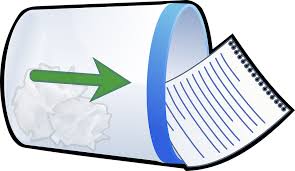 Dumpster Image Video Restore
Dumpster Image Video Restore is more like a Recycle Bin for Android devices. What this app does is that it will keep and store all the deleted information. Whenever you feel like there is an important file that you deleted and would like to recover, you can simply open the app and search for the file you are looking for. Recovering files is pretty much easy using this app and the results are quite good. Dumpster Image Video Restore is perfect for those looking to recover images and videos. However, you can also use the app to recover apk. HTML and document files.
Recuva
Recuva is another great recovery app. The beauty of this app is that you can use it to recover data even if you deleted the stuff before installing the app! Once you install the app, you can search for any files that you may have deleted in the past. In less than 5 minutes or so, the app will return the results. In general, excellent results are returned if the files were deleted recently. When using this app, users can opt for either Recuva Wizard or Recuva Deep Scan. Recuva Wizard will use parameters in narrowing down the results. However, when users opt for Recuva Deep Scan, the app will search for any file that has been ever deleted. The returned results from the Deep Scan may be too long to go through thus it's advisable to go for Recuva Wizard.
Undeleter Recover Files Data
Undeleter Recover Files Data is an app which is more of a fusion between the Dumpster Image Video Restore and Recuva. The reason why we say this is that with Undeleter Recover Files Data, you can either recover the files that were deleted after you installed the app hence operating more like a recycle bin. Also, it's possible to use this app in recovering files that were deleted even before you had installed the app. The beauty of Undeleter Recover Files Data is that it supports a wide array of file systems from images, videos, HTML, documents to apk. files.