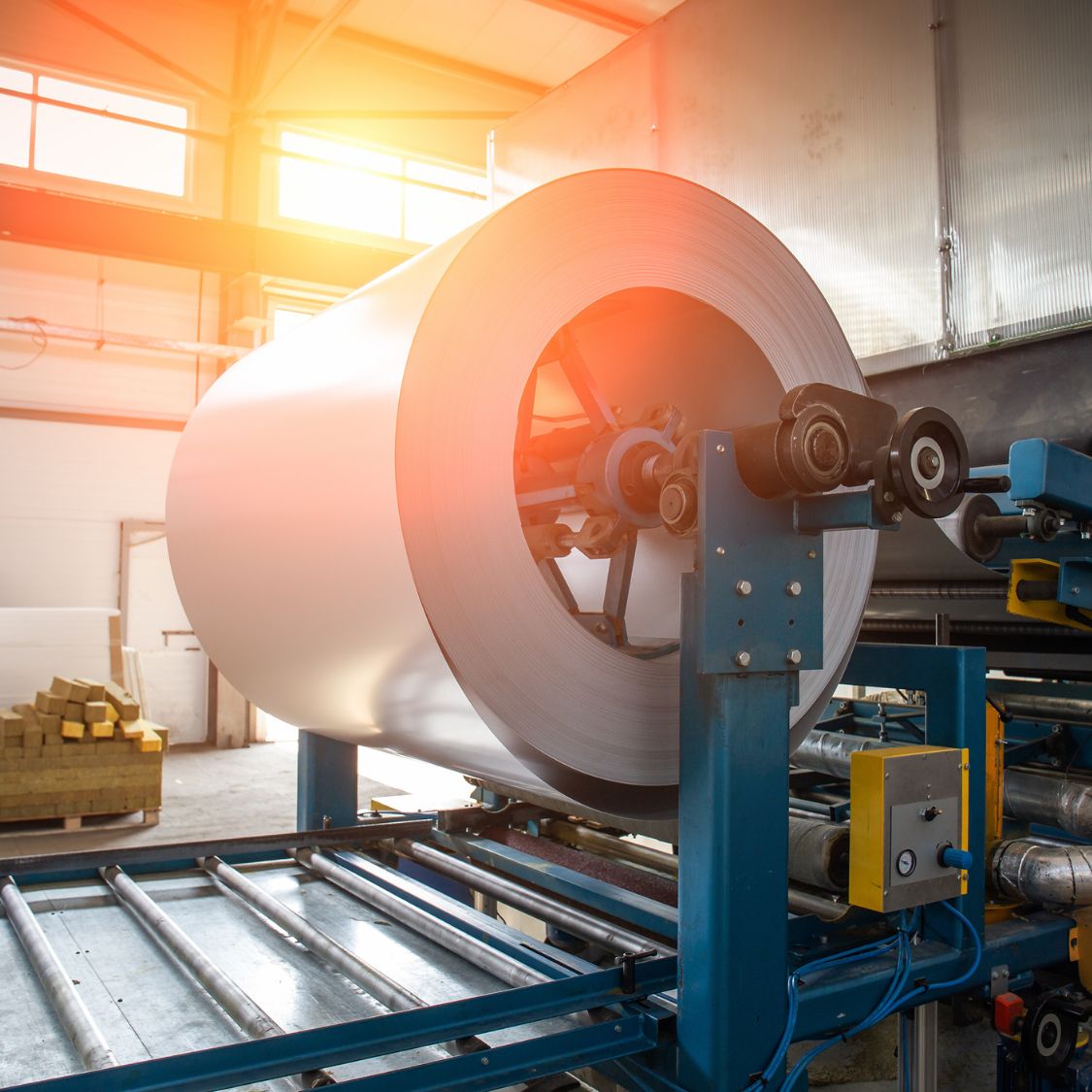 Metal coil rolls give metal a convenient shape for material flow processes, but the coils must change form for manufacturers to create a finished product. Find out the top reasons to choose cut-to-length coil processing.
Create the Right Sheet Dimensions
With cut-to-length (CTL) processing, a metal fabricator can create the right sheet dimensions for a variety of applications. CTL is one of the main services fabricators can complete in metal coil processing.
One of the important things to know about metal coil processing is while the rolled metal is a finished metal product, fabricators must cut the metal for further processing. The coil shape helps with transporting and warehousing the metal. Use cut-to-length services to unwind the metal, cut it to the right dimensions, flatten it into smooth sheets, and stack the sheets.
Minimize Waste
Another top reason to choose cut-to-length coil processing is that it minimizes material waste. Fabricated machinery that produces precise cuts helps clients get the highest amount of useable material per coil.
Ultimately, minimizing waste saves resources and reduces costs along the supply chain. The greater the amount of coiled metal in the finished product, the less raw material industries must consume and pay for.
Create a Consistent Product
CTL equipment creates consistent blank sheets. CTL prepares metal, typically various types of steel, for use in construction, aviation, and automotive manufacturing industries.
Inconsistency creates many problems in manufacturing and fabrication. Inconsistent outcomes raise costs and increase the chance for errors. Creating reliable components through CTL is one key to managing costs and quality in manufacturing.
If you need flat sheet metal for your project, choose a fabricator that can process metal coils efficiently. By precisely cutting the right dimensions, minimizing material waste, and creating consistent blank sheets, you'll save time and money when manufacturing your product.