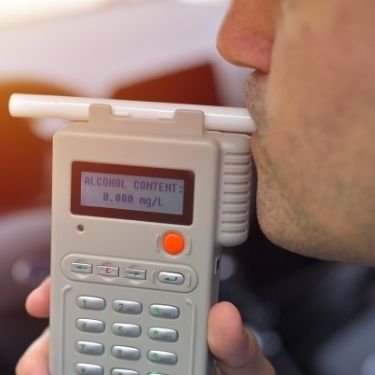 "To alcohol: the cause of, and solution to, all of life's problems," is a toast from the leading thinker of our age—Homer Simpson, of course. While many of us do enjoy alcoholic beverages responsibly, the consequences of overindulgence can indeed cause problems, not only for individual drinkers themselves, but for the rest of society as well.
When we suspect that alcohol has played a part in irresponsible, negligent, reckless, or dangerous situations, we have means of verifying its presence—methods that go beyond blowing into a gadget during a roadside sobriety test. Let's explore the methods of detecting alcohol consumption and examine how effective they can be in identifying short-term or long-term abuse.
Breath Tests
The Breathalyzer, the most famous of the breath tests, is a fixture of late-night traffic stops, a mostly reliable detector for alcohol consumption. This and other breath analyzers feature an oxide detector that captures the presence of alcohol on one's breath and reports the subject's blood alcohol concentration—usually, anything over a .08 can get a driver in serious trouble. While this can prove useful, sugar alcohols in foods like breath mints or chewing gum can report a false positive, and breath analysis becomes unreliable after 12 hours.
Hair Tests
This may seem strange at first. What could a hair test tell anyone about your drinking habits other than that someone poured a beer on your head? In fact, a hair follicle test for alcohol doesn't look for alcohol itself, but for metabolites of that alcohol—ethyl glucuronide, a byproduct of the processes that break down alcohol in the body. Hair absorbs EtG, where it stays for up to 90 days. This is a long-term test. You're not likely to submit to a hair test after being pulled over for erratic driving, but courts may subject you to these tests if abstinence from alcohol is a condition of maintaining child custody, for instance.
Urinalysis
Urine testing is a less common method of detecting alcohol consumption, but one that courts may use if a hair test isn't a viable option. With a lookback period of about three to five days, employers may subject employees to a urine test for alcohol in the wake of a workplace accident where they suspect the role of long-term alcohol abuse.
Nail Testing
Perhaps the most foolproof method at our disposal is that of testing the keratin in fingernails and toenails to detect the presence of EtG. Keratin, though a strong material, is porous, and will absorb the EtG we excrete through our sweat—even if we don't think we're exerting ourselves. Like a hair test, a nail test boasts a 90-day window for identifying alcohol consumption, but subjects have a much harder time trying to confound this test.