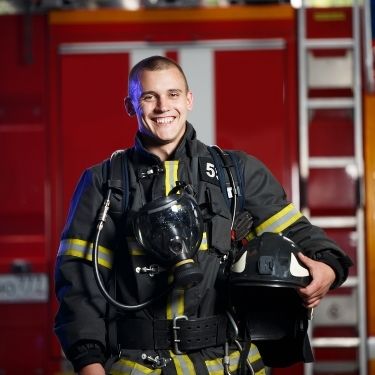 It's no secret that firefighting is a hazardous job. Fortunately, developments in firefighter gear and devices promote safer and more efficient operations for fire services. Anyone interested in a firefighting career should get familiar with the essential firefighting pocket tools for the position. Read on to discover the different pocket tools every firefighter should own.
Door Chocks
Door chocks are small and mighty. Most firefighters always carry around five or six door chocks. They use these mini plastic parts to wedge and secure doors open, allowing ventilation, airflow, and a safe exit.
Firefighting Gloves
You'll find a variety of firefighting glove types on the market. A few popular glove types include rescue, tactical, extrication, and wildland.
Firefighters typically house two pairs of gloves on their person. Gloves are a critical component of firefighting uniforms, as they safeguard personnel's digits from hazardous flames, debris, chemicals, and other likely encounters on the job.
Personal Lights
Firefighters commonly navigate tricky spaces. Whether it's a collapsed building or an area experiencing a power outage, visibility makes any space safer.
To avoid maneuvering through the dark, you should always carry a personal flashlight, helmet or headlamp, and a right-angle light. It's vital that every firefighter has at least two of those options on them.
Multitool
We consider a multitool to be one of the best pocket tools every firefighter should own for its versatility and usefulness in a pinch. Multitools offer various functions in one device. This device is small enough for firefighters to clip onto their belts or stow in the pocket of their turnout gear.
Earplugs
Without earplugs, firefighters become much more susceptible to hearing damage. Fire crews frequently encounter loud noise for long periods during active duty. From noisy machinery and tools to blaring alarms, firefighters have a slew of clamor to protect their ears from.
With a trusty assortment of tools stocked in their turnout gear, firefighters can stay prepared for different scenarios. Having a range of tools at your disposal also promotes personal safety as a first responder and is a vital element to successful missions.