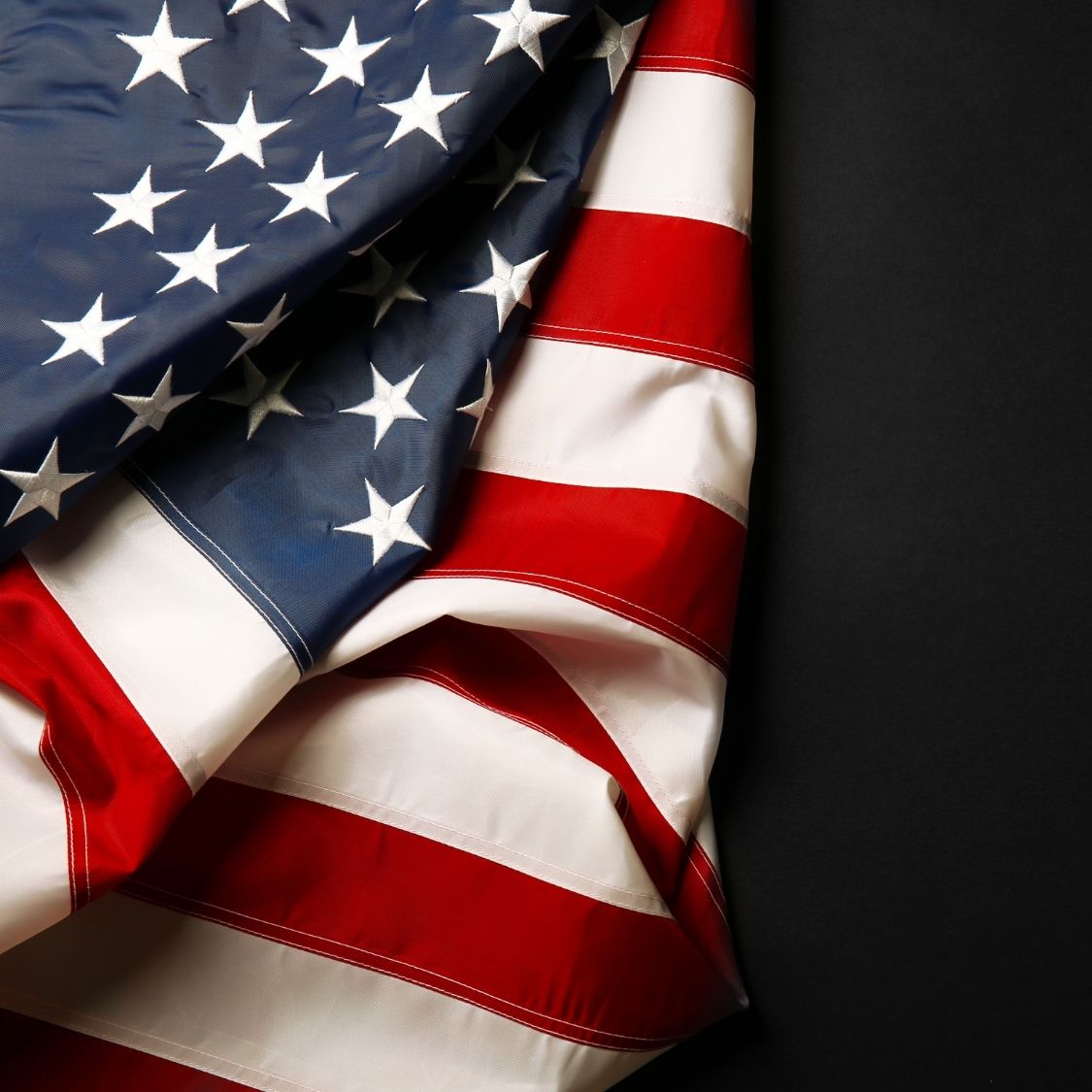 Like most objects, flags do not last forever. Once they're displayed for the world to admire, flags and banners can undergo direct sunlight, tough winds, and other harsh weather conditions that can affect their appearance over time. While the U.S government says that flags typically last ninety days, a banner's lifespan anywhere in the world depends on how often it flies and its location. Furthermore, once it's reached its usage, one should know how to properly dispose of their worn and tattered flag as a sign of respect for the colors.
Organization Donation
Throughout the years, many organizations pride themselves in collecting worn and tattered flags to dispose of customarily. Such organizations include the American Legion, Veterans of Foreign Wars, and Girl Scouts that hold retirement ceremonies for damaged banners. Your local government office or police stations have accessible disposal boxes in which you can leave worn flags.
Flag Retirement Ceremony
Flags that are no longer serviceable are subject to dignified retirement ceremonies. Participants then face one another in two parallel rows and watch a small fire that burns the retired flag.
Legion commanders inspect flags given to them to ensure proper disposal. Once confirmed, the color guard presents the colors, and a chaplain says a prayer. The ceremony ends with flag detail, dipping the banner in kerosene and placing the flag over the fire while a bugler sounds "To the Colors."
Flag Burning
If you don't have access to the groups mentioned above, you can always dispose of a flag on your own. First, fold the banner in its customary manner, then start a large fire to engulf a flag. Next, salute the colors and end with a moment of silence or the Pledge of Allegiance.
Remember to promptly extinguish the flame once the flag burns entirely and follow all local and state fire codes during this process.
Flag Burials
You can also dispose of a tattered banner by burial. Fold the colors in their ceremonial triangle and place them in the dignified box. This alternative comes in handy for those not comfortable with burning as flags made of synthetic material or nylon can release hazardous toxins upon burning.
Knowing how to properly dispose of a worn and tattered flag displays etiquette and respect for the symbolism behind its colors. While there are several ways you can dispose of a banner in a dignified manner, the chosen method will be the most convenient option for you.