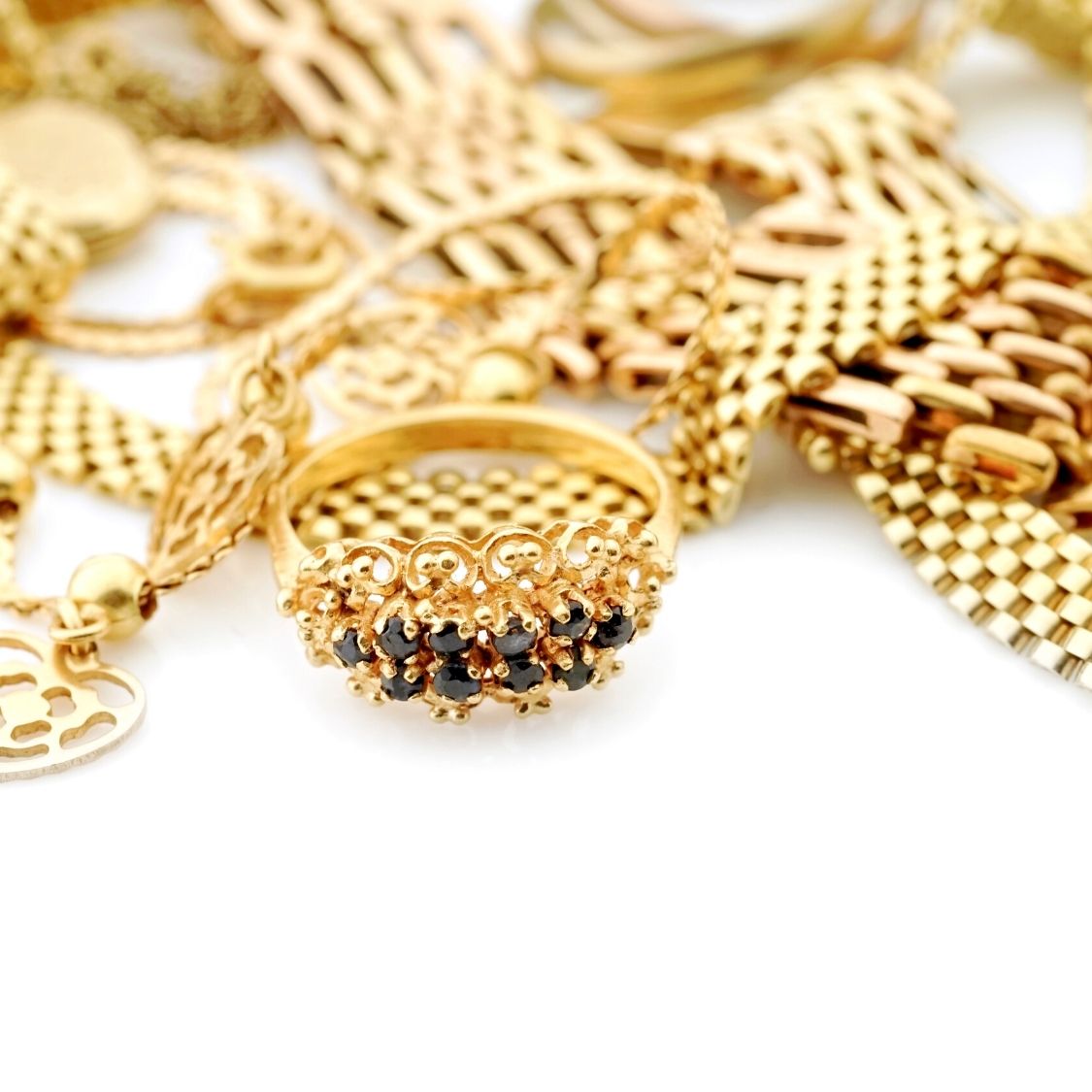 If you're looking at your gold jewelry and wondering what it's worth, you should first learn the differences between gold and gold-plated. Once you group your jewelry into those two categories, you'll have a much better idea of the pieces' worth.
This article will give you some vital information on this subtle but very consequential difference and give you more confidence in managing your gold jewelry moving forward. Your old collection could be worth a great deal, so you can never be too educated on the subject.
What Is Gold-Plated?
Gold-plated jewelry is an inexpensive alternative to gold-filled and solid gold options. To create gold-plated jewelry, a goldsmith uses a process called electroplating in which they apply a thin gold film over various metals to give the item a gold appearance.
Gold-plated jewelry doesn't have the same durability as jewelry with more gold content. It may chip and tarnish in very little time. If you're doing any tasks that could expose you to harsh chemicals or even just taking a bath, you should take off the jewelry, as it can tarnish easily.
What Is Gold and Gold-Filled?
In general, the differences between gold and gold-plated are that solid gold jewelry has a higher price and purity than gold-plated jewelry. Unlike gold-plated, which is just a film of gold covering another metal, solid gold is gold material all the way through. A 24-karat gold piece is the highest purity measure.
However, pure solid gold is rarely used in jewelry. Goldsmiths often mix gold with alloys to make it more durable. Gold-filled material has more gold than electroplated gold material. As a result, it doesn't change colors when exposed to water, nor does it chip easily.
The Acid Test
You can learn a lot about a jewelry item's value by looking at its marks, but one of the best ways to determine if something is gold or simply gold-plated is to conduct the acid test. This test involves dropping a tiny amount of nitric acid onto the jewelry piece. If the piece is gold plated, the acid will create a green reaction.