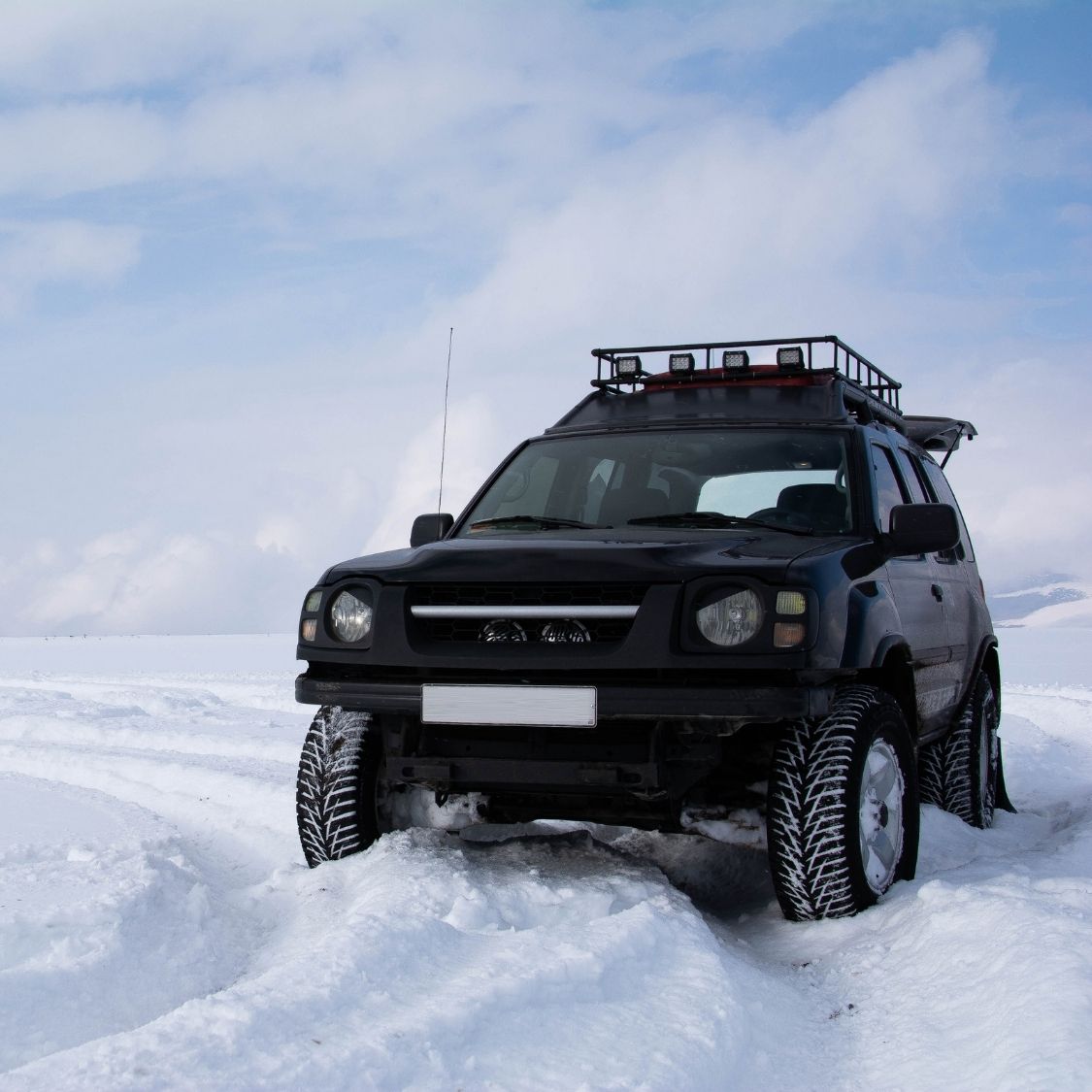 Most drivers dread a snow-covered road for a good reason. Snow reduces visibility and traction. But some adventurous drivers look forward to that first snowfall so that they can head out to their favorite off-roading trail and explore it in a new way.
But off-roading in the winter also poses serious risks. Therefore, you must keep a few tips in mind to stay safe, such as how to read the snow and what recovery gear you'll need. Find out what to know before off-roading in the snow!
Read the Snow
Before tackling that snowy trail, you need to understand how to "read the snow." There's a difference between soft and wet snow versus hard and dry snow. A higher density is crucial for avoiding getting stuck. Wet or packed snow will be easier to stay on top of, whereas you could fall through the dry stuff.
Have Recovery Gear
If you do get stuck—which is more likely with snow-covered ground—most of the recovery gear you'll need is the same that you use with other terrains. For example, you may require a winch. You'll want to test your winch's rope and your battery power before using it. Doing this before heading out will ensure your winch is safe and ready for recovery if needed. And don't forget to add a snow shovel to your tool stash, too.
Don't Spin
If you feel yourself becoming stuck in a drift, your instinct will be to press the gas and push forward. But as your tires spin, you'll melt the snow around them and sink deeper. If the temperatures are cold enough, the melted snow will refreeze, surrounding the tires with ice. Instead of accelerating and spinning your tires, back up a bit before pushing forward or try to go to the right or left.
Invest in Snow Tires
Off-roading snow tires are a must because they're wider than regular tires. The weight redistribution they offer helps you stay on top of the snow. Note that these are different from snow tires for roadways. Road snow tires are narrower and have a deeper tread to cut through the snow and reach the pavement. But the key to avoiding getting stuck while off-roading in the snow is staying on top of it.
Learning what you need to know before off-roading in the snow will help you avoid having to recover your vehicle. But if you do get stuck, you'll be prepared to free your vehicle safely.