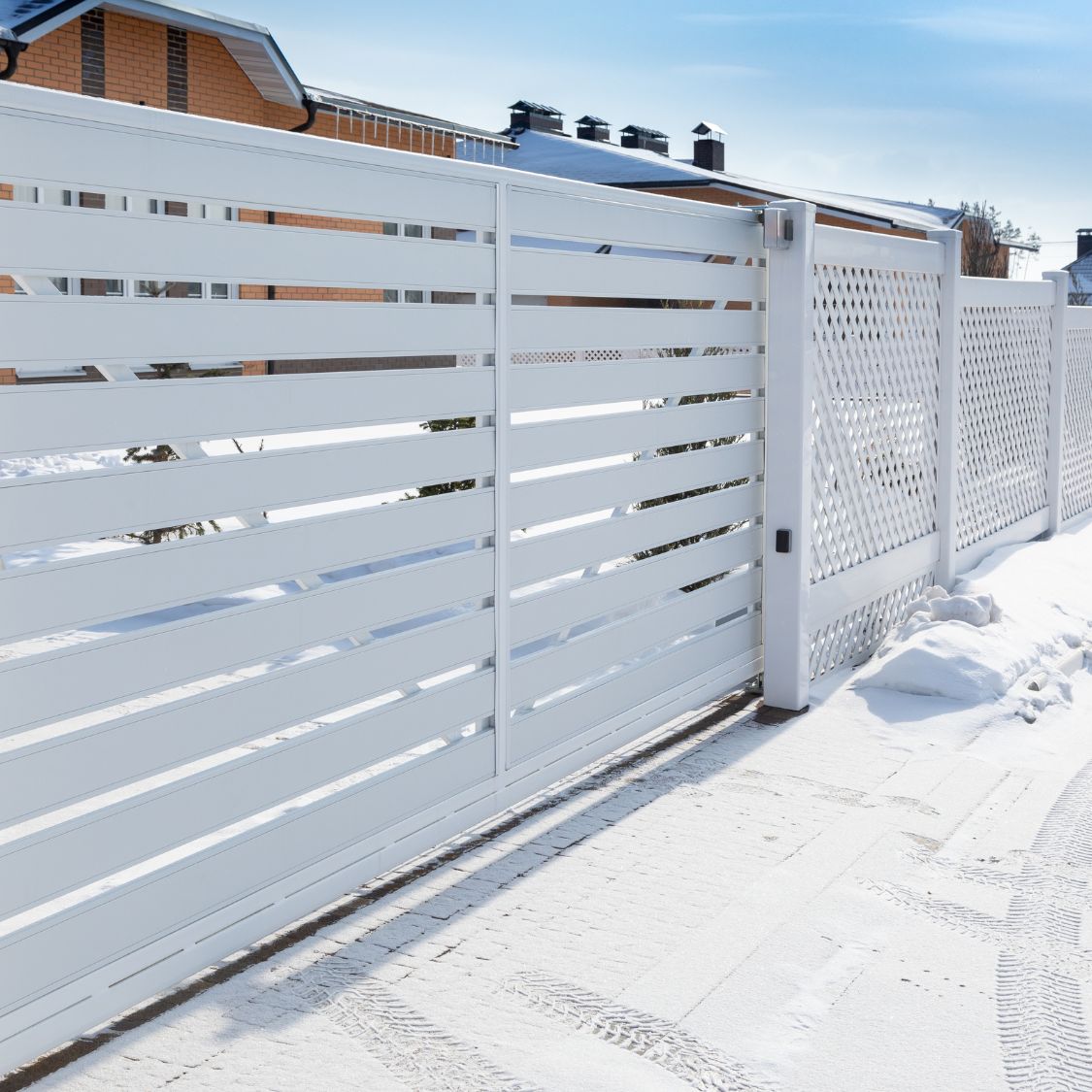 Winter conditions can spell trouble for those who interact with automatic gates every day. Whether you manage an automatic gate for a residential community or operate one at a commercial property, the weather can affect both in the same ways. Here are some winter weather maintenance tips for managing an automatic gate this season.
Complete Touch-Ups and Schedule Repairs
Winter weather will expose your gate to moisture from frost, ice, and snow throughout the season. If your gate has any chips in its paint or cracks that expose its internal mechanisms, this moisture can wreak havoc on your gate. Moisture buildup on chipped paint can cause rust, hurting the curb appeal and value of your gate. Even worse, when melting snow or ice works its way into your gate's mechanics, it can rust or even short out your gate's wiring.
Prevent moisture troubles like these by touching up your gate with a new coat of paint or sealant before it snows. Additionally, be sure to schedule gate repairs with your manufacturer or local contractor to prevent short circuits.
Lubricate Your Gate's Parts
Once you repair your gate and insulate it against the coming cold, don't forget to re-lubricate its parts. You may want to use a degreasing agent to clean these parts before applying a new lubricant. Grease the hinges, chains, and other moving parts to prevent them from drying out and creaking. Just be sure to select a cold weather-friendly lubricant for your gate's parts to ensure the system lasts the winter.
Clear Snow ASAP
When it comes to gate function in the winter, one of the biggest issues you can run into is snow piling up and blocking your gate. Many automatic gates feature safety sensors that won't allow the gate to open or close when it detects an object blocking its path. This is to prevent gates from closing on people and vehicles. However, when snow piles up against or in the way or your gate, it might not function properly due to these safety integrations. To avoid these issues, try to clear snow away from your gate as soon as possible during the winter. This way, you won't have to deal with a stalling gate the next time you're trying to enter your property in a hurry.
Don't let winter weather cause your gate to stall or short-circuit this season. Remember these maintenance tips for taking care of your automatic gate during the winter.