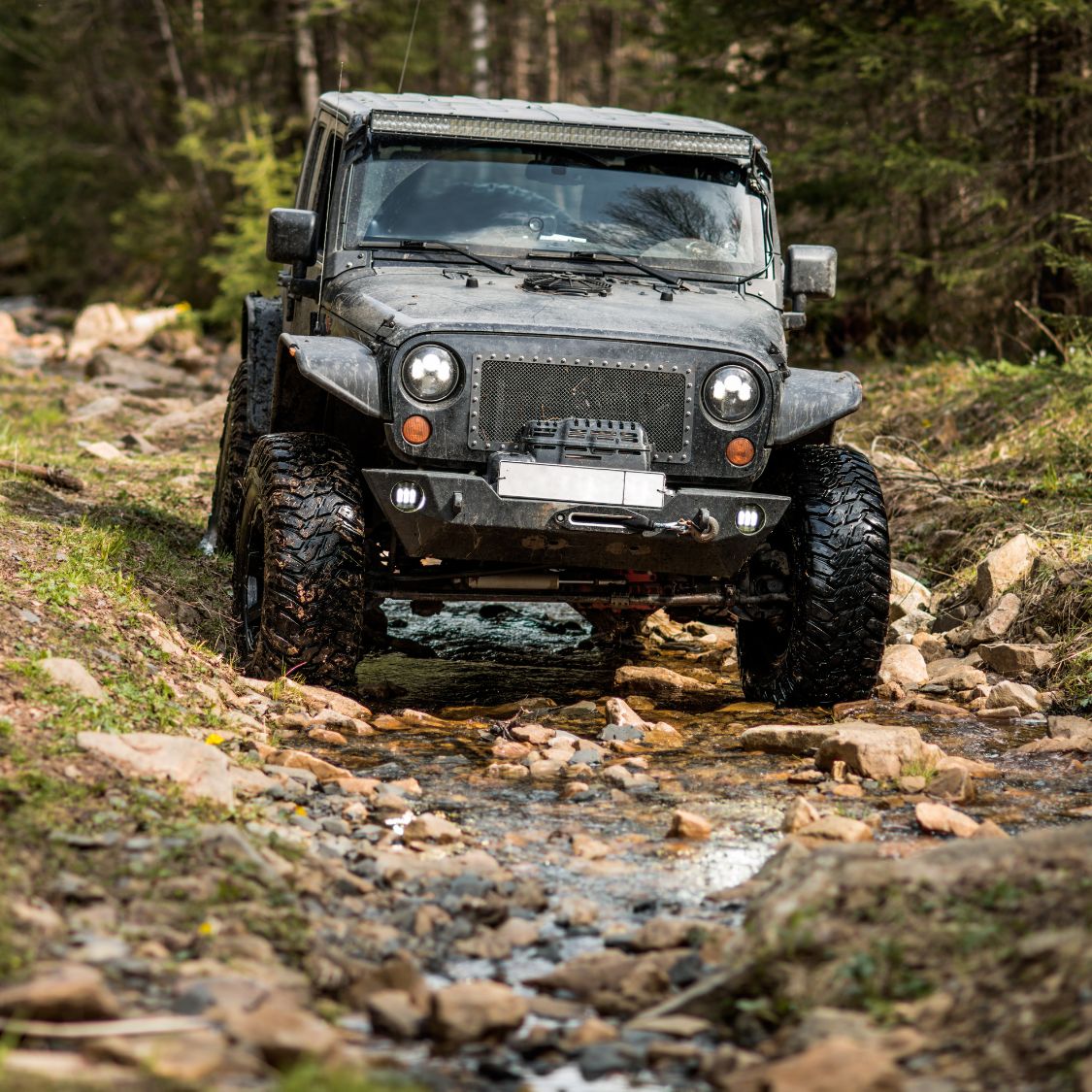 When you switch a soft top for a hardtop on your Jeep, you add a tougher roof that can endure the weather and withstand damage that the other top could not. However, that doesn't make regular care any less necessary. Here are some tips on how to properly maintain your Jeep hardtop.
Wash Your Hardtop
You may take pride in how your Jeep can travel through rough terrain that makes it dirty, but you should keep it clean like any other vehicle. You can take your hardtop-covered Jeep through a car wash without worrying about the damage it would suffer if it had a soft top.
You can clean the exterior by hand, which is a great way to clean the hardtop's interior. With the help of an eraser sponge, soap, and water, you can clean the inside so that you and your passengers don't have to look at a dirty ceiling when traveling.
Wax Your Hardtop
Another way to properly maintain your Jeep hardtop is to wax it. Waxing protects the exterior against weather and other elements that can ruin the paint job. During this process, you will need to remove and clean the hardtop. You won't be able to apply the wax properly on a dirty surface.
If you're waxing a hardtop outside, do it in a shaded area. Some wax products will evaporate in hot climates. After applying the wax, rub it into the hardtop with a cloth, and buff off its film. After finishing, your hardtop should be well protected.
Properly Store Your Hardtop
Take great care when putting your hardtop into storage. For example, when storing your Jeep Gladiator hardtop, check for any damage that needs repairs, and clean it off. Put the hardtop in a padded, secure place with a covering to shield it from the elements. Otherwise, it may experience wear that you did not anticipate.
When you properly maintain your Jeep's hardtop, you provide better protection for your investment. You will extend its life and guarantee it will provide many years of service for your vehicle.