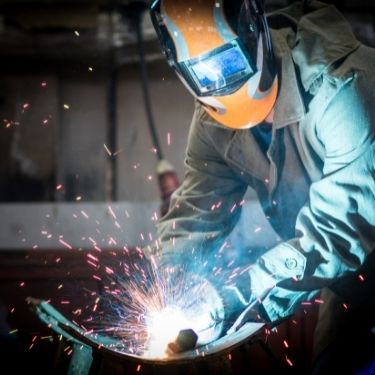 Every industry has its own unique set of hazards that employees and business owners must worry about. With differing hazards come differing safety measures. For corporations that handle high voltage electrical equipment, arc flash PPE is a must. Read on to learn more about the importance of arc flash personal protective equipment.
What Is an Arc Flash?
Briefly, an arc flash is an explosion of energy. An arc flash occurs when an electrical current encounters ionized air. The intensity of arc flash injuries depends on the environment's temperature, time for the circuit to break, and distance between energy explosion and employee.
Different Causes of Arc Flash
There are several different causes of arc flash, which make it extremely valuable for companies and their employees to remain vigilant about their PPE. Some common causes of arc flashes include:
Accumulation of dust
Failing equipment
Corrosion
Improper installation
Faulty connections
Exposed electrical components
Neglected circuit breakers
High voltage parts
Clearly, an arc flash can arise for a variety of reasons. The prevalence of arc flash hazards makes the presence of adequate PPE even more dire.
Why Is Arc Flash PPE Important?
As mentioned, an arc flash is an intense blow of energy. When in close proximity to an electrical blast, employees are put at severe risk of harm and even death. An arc flash incident can have a severe negative impact on its victims, compromising their quality of life significantly.
To minimize an arc flash's harm and the risk of a fatal accident, those handling electrical equipment should always mind their PPE. Different categories of arc flash PPE protect against varying degrees of intensity per electrical blast. Wearing protective gear can make the difference between a few burns and death for employees.
Common Outcomes of Intense Arc Flashes
The severity of many arc flash outcomes emphasizes the importance of arc flash personal protective equipment for those working with electrical devices. We've listed a few examples of the dangers of arc flash below.
Third-degree burns
Blindness
Hearing loss
Cardiac arrest
Lung damage
In some cases, an arc flash is a fatal event. Wearing protective gear increases an employee's chances for survival and to potentially experience an arc flash unscathed.