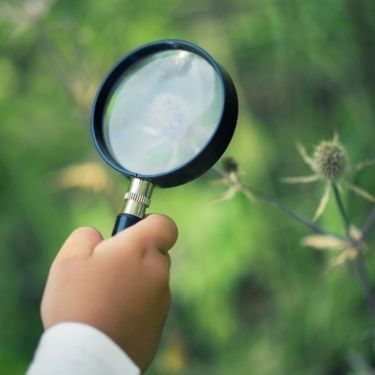 Are you afraid that your kids have become couch potatoes? Do they spend more time looking at their phones than they do anything else? If you are concerned that your kids have become disconnected from nature, you're not alone. Many parents feel this way and are experimenting with different ways to get their kids interested in nature.
Treasure Hunts
Treasure hunts give kids a quick and fun way to get acquainted with their surroundings. You can set one up in only a few minutes, but it can provide hours of searching time. Every time your child finds one of the items, they will feel a rush of excitement, which will keep them outdoors searching for the next item on the list.
Identify Nature
One of the greatest ways to get your kids interested in nature is you should purchase a picture book that includes many photos of birds, leaves, trees, flowers, or bugs from your area. With this tool, you and your kids can go out looking for new animals that match the pictures. Finding the creatures in nature that they read about in their book will reinforce the treasure hunting aspect of nature, only with a more academic, book-learning spin.
Start Beekeeping
This suggestion is best for older kids. If you and your kids can work together to develop a hive, not only will it bring them closer to nature, but it will also bring you all closer together. So long as you can find a beginner's guide for beekeeping that makes you feel confident, you and your family will certainly have great stories to tell and honey to share.
Plant a Garden
Video games, sports, and Instagram all encourage our kids to have a competitive edge. They want to complete one more level, get 15 more likes, or make one more free throw. Gardening is an entirely different, yet potentially more rewarding, kind of achievement. When a child sees how their efforts helped a seed grow into a large plant, they get a sense of accomplishment that is far more personal and sincere.