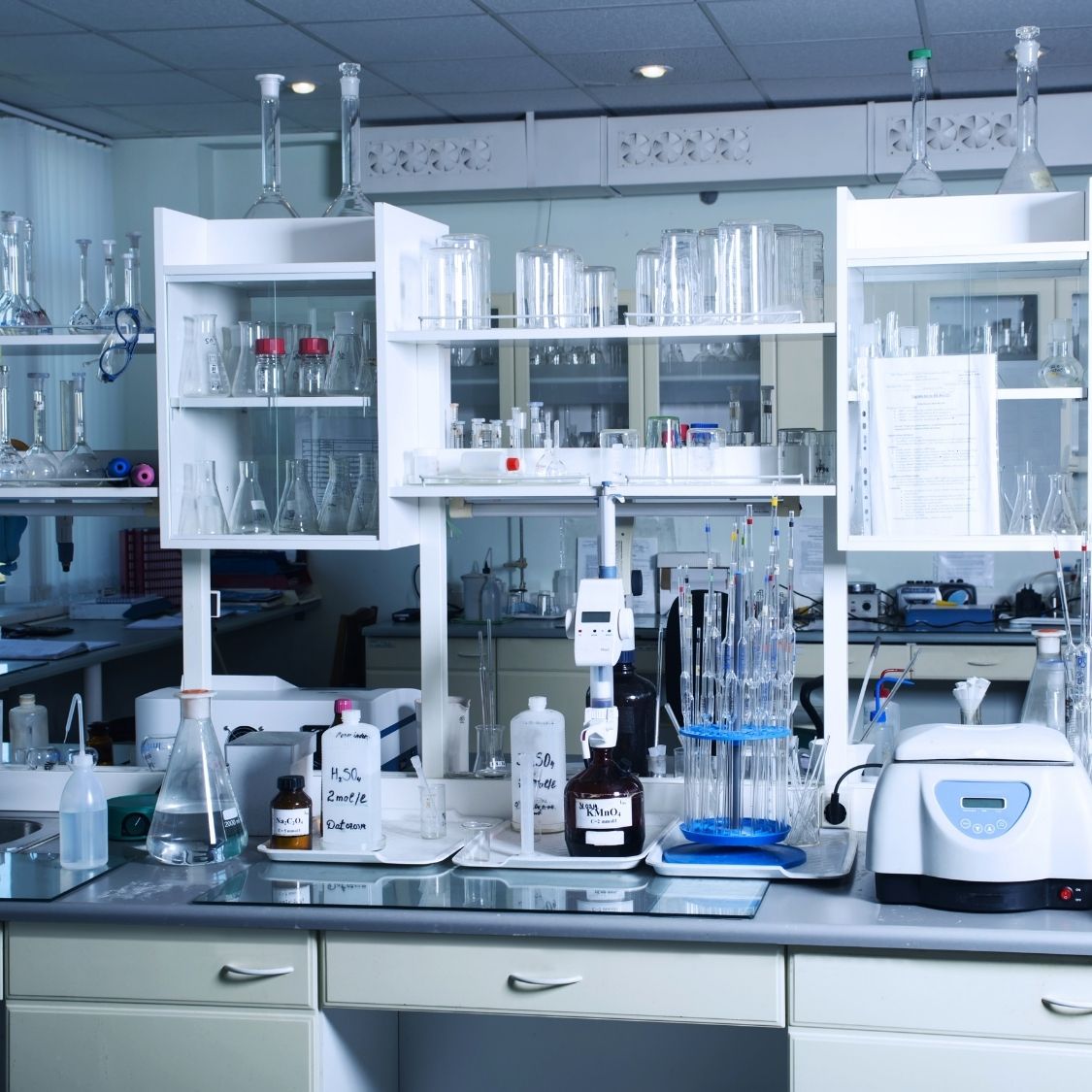 Practicing safety rules is crucial to maintaining a safe and controlled lab environment. No matter how big or small, your lab should have a safety outline of some sort. If it doesn't, keep reading to learn the most essential laboratory safety rules to know and enforce in your lab space.
Stock and Use the Proper PPE
Stocking and using the correct PPE (Personal Protective Equipment) for your lab space is one of—if not the most—important laboratory safety rules to follow. PPE like safety goggles, gloves, lab coats, and more protect you from the dangerous conditions that arise in the lab space. It's also important to install and know the locations of safety equipment throughout the lab, such as the laboratory fume hood and fire extinguishers.
No Eating or Drinking
Never allow eating or drinking in the lab space, especially in a professional laboratory. Even if you feel like you have control over the entire space, eating and drinking in the lab is dangerous and exposes you and your fellow lab technicians to contamination. If you need to eat or drink, do it outside of the lab after removing your PPE and thoroughly washing your hands, taking all proper lab hygiene precautions.
Clean Up Spills and Breaks Immediately
Accidents happen every day in the lab. You can do everything in your power to prevent them, but some accident or another will break through. What's important is knowing what to do and taking action immediately. When spills and breaks occur, make sure to clean up the mess immediately to avoid the risk of injury or falls. It's also important to know how and where to dispose of broken glass and hazardous materials like laboratory chemicals and specimens.
These have been some of the most essential laboratory safety rules to know when starting out in a lab space. Make sure that you establish strict safety guidelines for your lab space, which will help promote a safe, productive, and controlled lab environment.