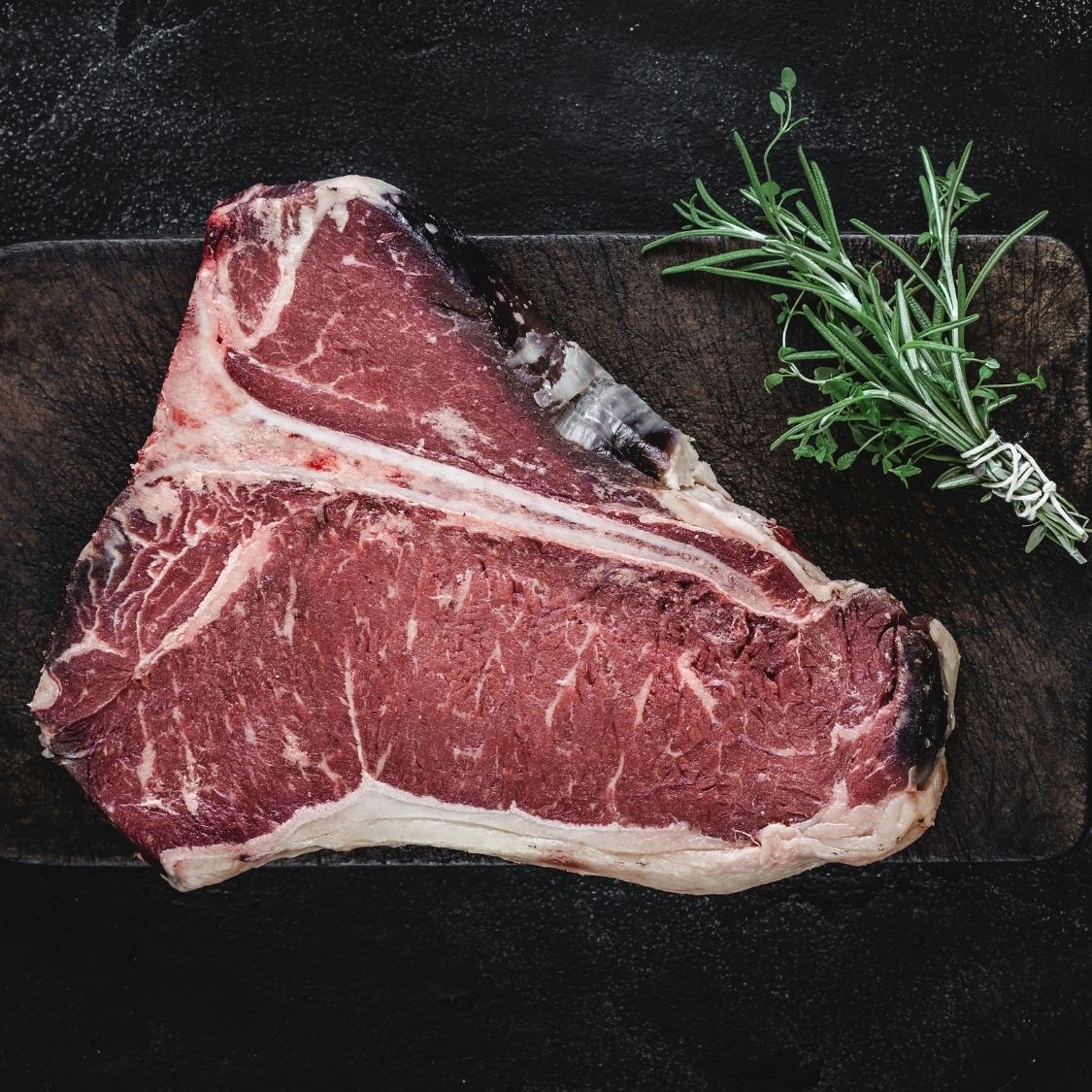 Dry-aged beef is growing more popular with professional and home cooks alike. However, you may be wondering what about dry-aged beef makes it so special. Keep reading to learn why dry-aged beef is becoming so popular in restaurants and why it's considered a high-quality cut of meat.
More Tender Meat
One reason why chefs choose dry-aged meats is that they're more tender. One of the first noticeable changes that occurs to a piece of meat during the dry-aging process is that it becomes more succulent. This is because the enzymes within the meat start to break down the tougher fibers and tissues. Through this process, dry-aged meats became more tender than fresh-cut meats of the same variety.
More Concentrated Flavor
Another change that occurs to a cut of meat during the dry-aging process is that the flavors become more concentrated. Fresh cuts of meat retain a portion of water, which adds to the volume and dilutes the flavor. Dry-aging allows this water to evaporate, which helps the true flavor of the meat become more concentrated. Dry-aging also stimulates nutty, richer flavors within the meat.
Dry-Aging Takes Time
Properly dry-aging a cut of beef or other meat takes time. Some dry-aging processes can take anywhere from several days to several weeks, but the time this process takes is well worth it. This also explains why dry-aged cuts of meat can be more expensive when you buy them outright instead of aging them yourself. You may be familiar with ordering dry-aged cuts from a restaurant, but you can also dry-age your own beef at home.
If you've heard of the trends surrounding dry-aged beef, you can now better understand what about dry-aged beef makes it so special. Now, the next time you order dry-aged beef at a restaurant or try to make it on your own at home, you'll have a better idea of why it's so special.