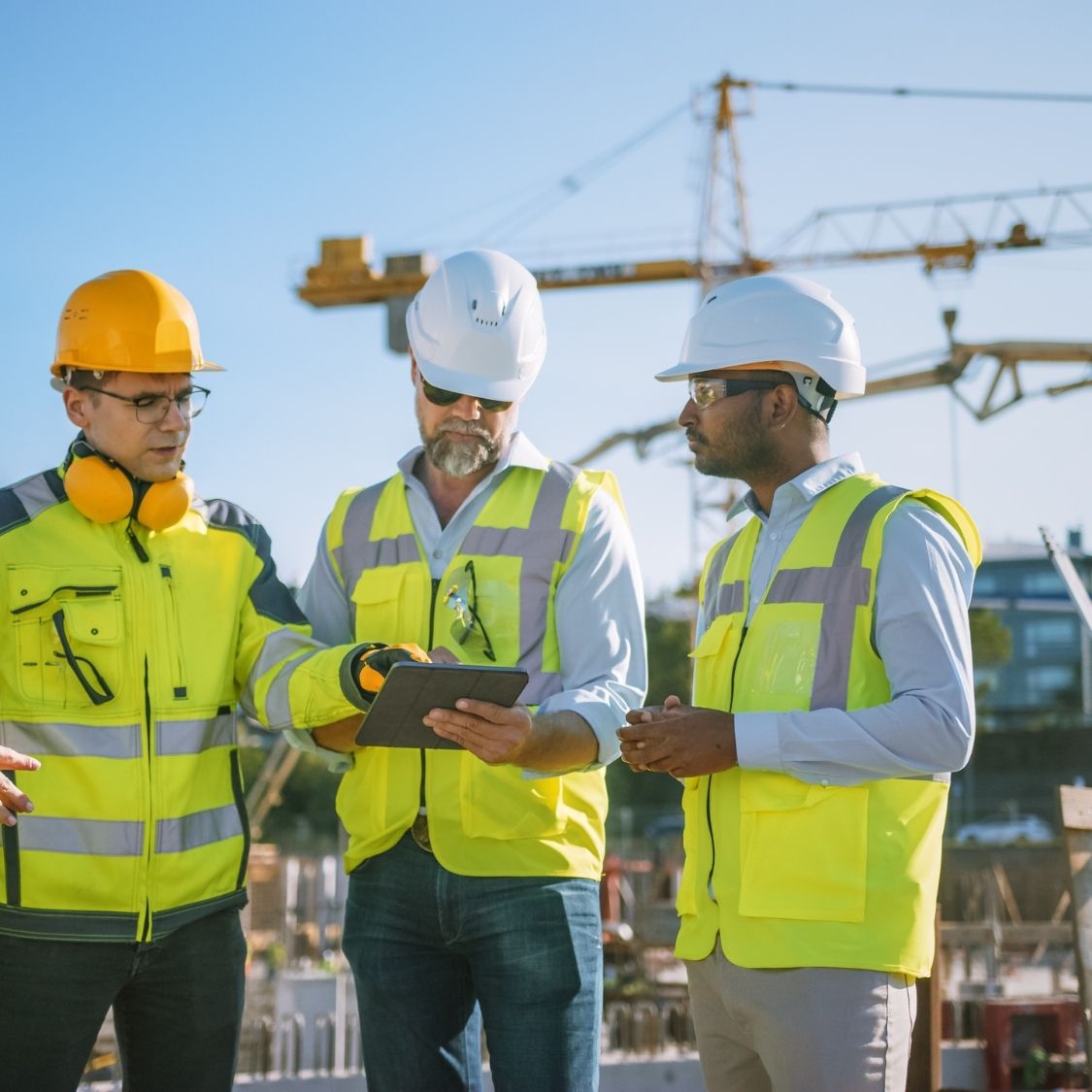 Due to heavy machinery, sharp objects, and hazardous materials, construction sites can be dangerous places for employees. However, you can easily create a secure and comfortable environment for your workers when you have the right safety processes and procedures. Here are five basic construction safety tips to remember.
1. Identify and Remove Hazards
Before you send employees to work at a site, inspect it. This inspection will allow you or the employees' managers to identify and remove hazards ahead of time to prevent any accidents or issues. For instance, poorly lit areas, large holes, and scattered equipment can cause serious problems if you don't address them.
2. Use All Safety Equipment
Safety equipment is there for a reason. When working onsite, remind all employees to use the proper safety equipment. You can even provide safety equipment training to ensure that everyone knows how to use each item properly.
3. Maintain Equipment & Machines
All equipment and machines require regular maintenance. Remember to inspect all equipment and machines periodically and perform routine maintenance. This will ensure that all equipment functions properly and is safe for employees. If any issues arise, immediately contact a gear machine shop or other professionals to fix them.
4. Create Emergency Plans
Do your employees know what to do when an emergency occurs? If not, then it's time to set up an emergency plan. In the event of an emergency or injury, this plan will outline what to do to help resolve the issue.
5. Communicate With Others
And the final construction safety tip to remember is that communication is key. Consistent communication between employees is pivotal to creating a safe and comfortable job site. Clearly conveying information can often save a life. Even something as seemingly innocuous a puddle can lead to injuries if ignored. So if you or your employees see something dangerous, say something to address it immediately!