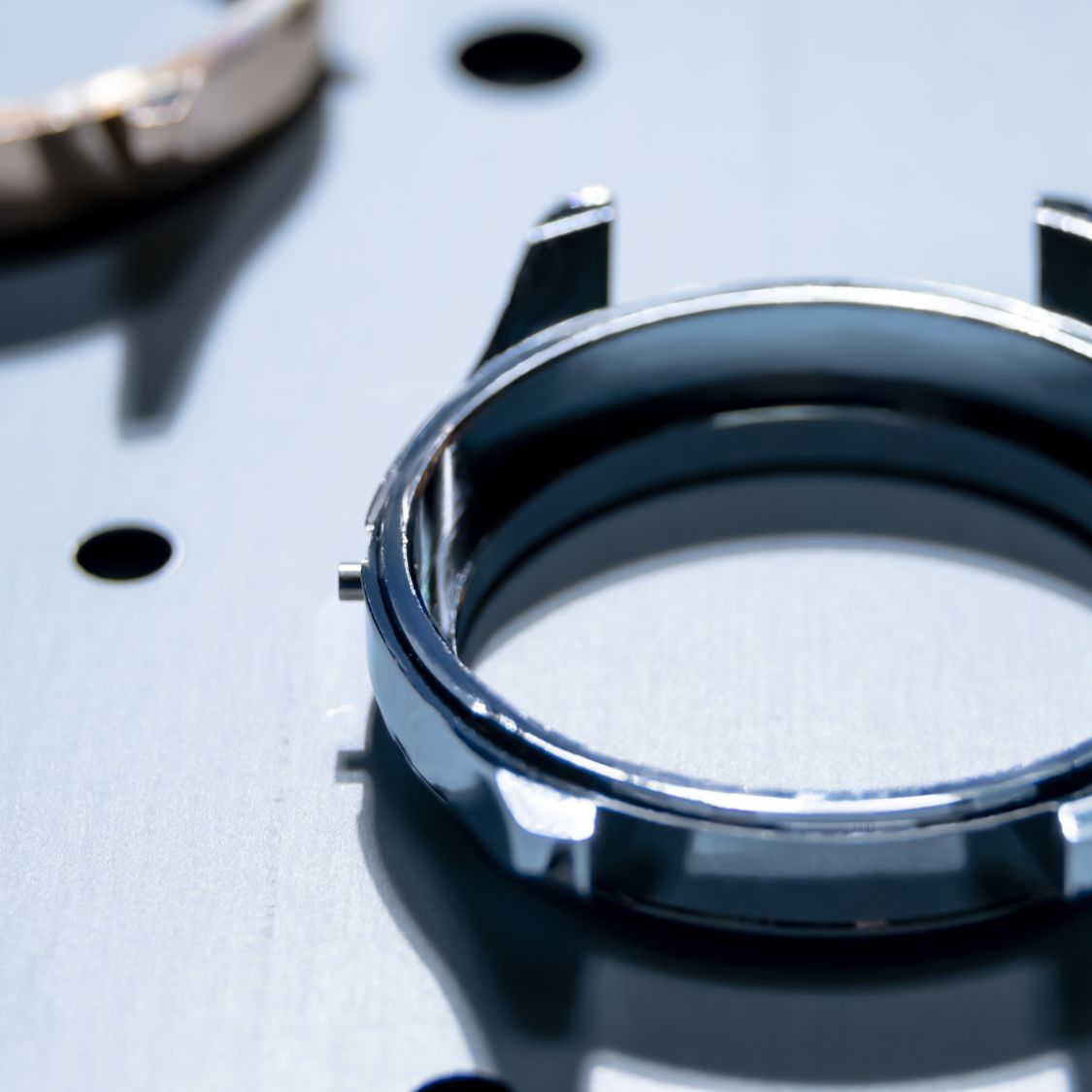 Vacuum metalizing is an industrial coating and shielding method that is common in almost everyone's daily lives—even if they're unaware. In our beginner's guide, we'll break down the key things everyone should know about vacuum metalizing, from what it is to its benefits and uses.
What Is Vacuum Metalizing?
In basic terms, vacuum metalizing is the process of creating a layer of metal—or coating—onto a substrate of another material. The process involves heating a metal coating material in a pressure-free, vacuum chamber until it vaporizes.
Fun Fact: Vacuum metalizing is sometimes referred to as Physical Vapor Deposition (PVD).
The vaporized metal condensates in the chamber and forms a layer of the substrate material. You can think of the process as spraying an object or material with a liquid metal coating. Many different materials are used for vacuum metalizing, but the most common is aluminum.
What Are the Benefits of Vacuum Metalizing?
There are many benefits to the vacuum metalizing process, but it distinguishes itself most as the more affordable and environmentally friendly method. Vacuum metalizing is much more affordable than other shielding and coating methods because it's relatively streamlined and straightforward.
Vacuum metalizing is also quite environmentally friendly as it doesn't produce chemical fumes like other methods. The entire process occurs within an enclosed chamber, which prevents any potentially harmful chemical fumes from escaping into the air and makes it a safe procedure.
What Are the Uses of Vacuum Metalizing?
Even if you've never heard of vacuum metalizing, you've likely come across products that utilized the method. There are many industrial applications for vacuum metalizing, but it's also used to create decorative metallic finishes, so you may have seen it on all kinds of items like:
Sporting goods
Portable aluminum drinking containers
Cosmetic packaging
Automotive parts
Perhaps the most common use for vacuum metalizing is creating protective shields for electronics from electromagnetic interference. EMI shielding with vacuum metalizing ensures that other radio frequencies and electronics don't' interfere with your phone and cause it to malfunction and calls to drop out.
For most of your life, you've likely had a product of vacuum metalizing in your pocket without realizing it! We hope our beginner's guide has been helpful to you in learning more about vacuum metalizing and its many uses.