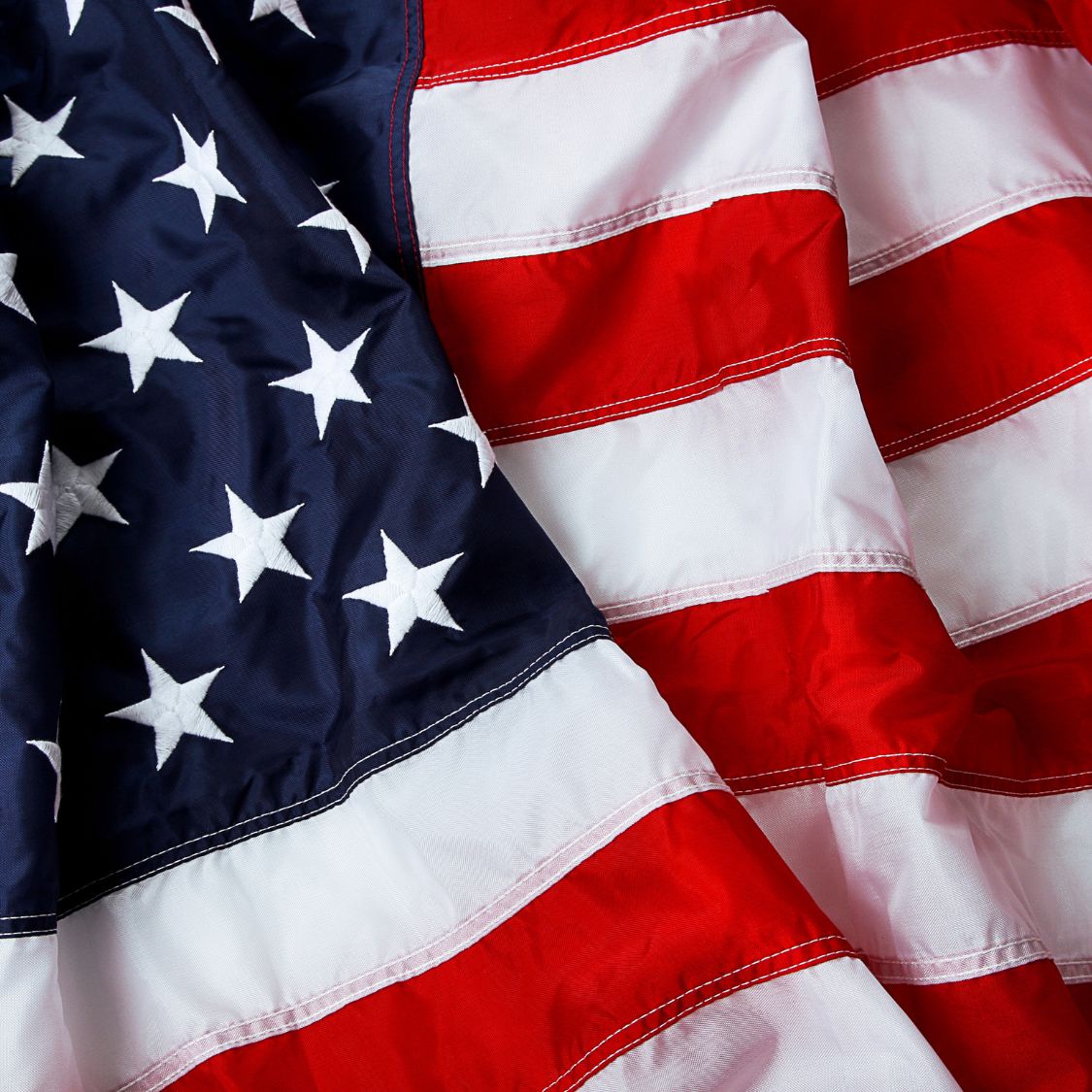 Most of what you learn in your US History courses is true. However, whether some facts are no longer up-to-date or a few teachers unknowingly spread false information, there are now several misconceptions about the American flag. So, what are they? How do you separate fascinating flag facts from frustrating flag fiction? Read on to find out more.
It's Illegal To Burn the Flag
Certain laws determine how you should handle the American flag. You can't place it on the ground, you can't fly it at night—unless it's in a well-lit area—and you're even obligated to fly it half mass at certain events. The flag shouldn't even touch the floor! However, there is one famously egregious offense that could supposedly come with jail time: burning it.
While burning the flag isn't a popular notion, it's not illegal—at least not anymore. It was illegal until June 11th, 1990. During that time, the Supreme Court ruled that this law was unconstitutional because it prohibited free speech. While many people will frown upon burning the flag, it's not illegal.
You Can't Fly an Interment Flag
The American Flag Code doesn't endorse discarding flags. It's common practice to place an interment flag on a coffin to bury it with a fallen veteran. That said, flying an interment flag is usually not viable because it has cotton fabric that inclement weather can easily damage. So, in this case, the basis of this myth is practical, not legal. This is a very common misconception about the American flag.
You Have To Destroy the Flag When It Touches the Ground
This idea just isn't true. This misconception likely stems from the perception that once the American flag touches the ground, it dishonors the United States, and you now need to discard it. However, this isn't the case. It's enough to clean it and display it proudly as long as it's in relatively good condition and serviceable.
In short, ensuring you get the facts straight about your flag is important. After all, it's an emblem of your country. Dispelling these myths is a surefire way to cultivate respect for the symbol of our nation.