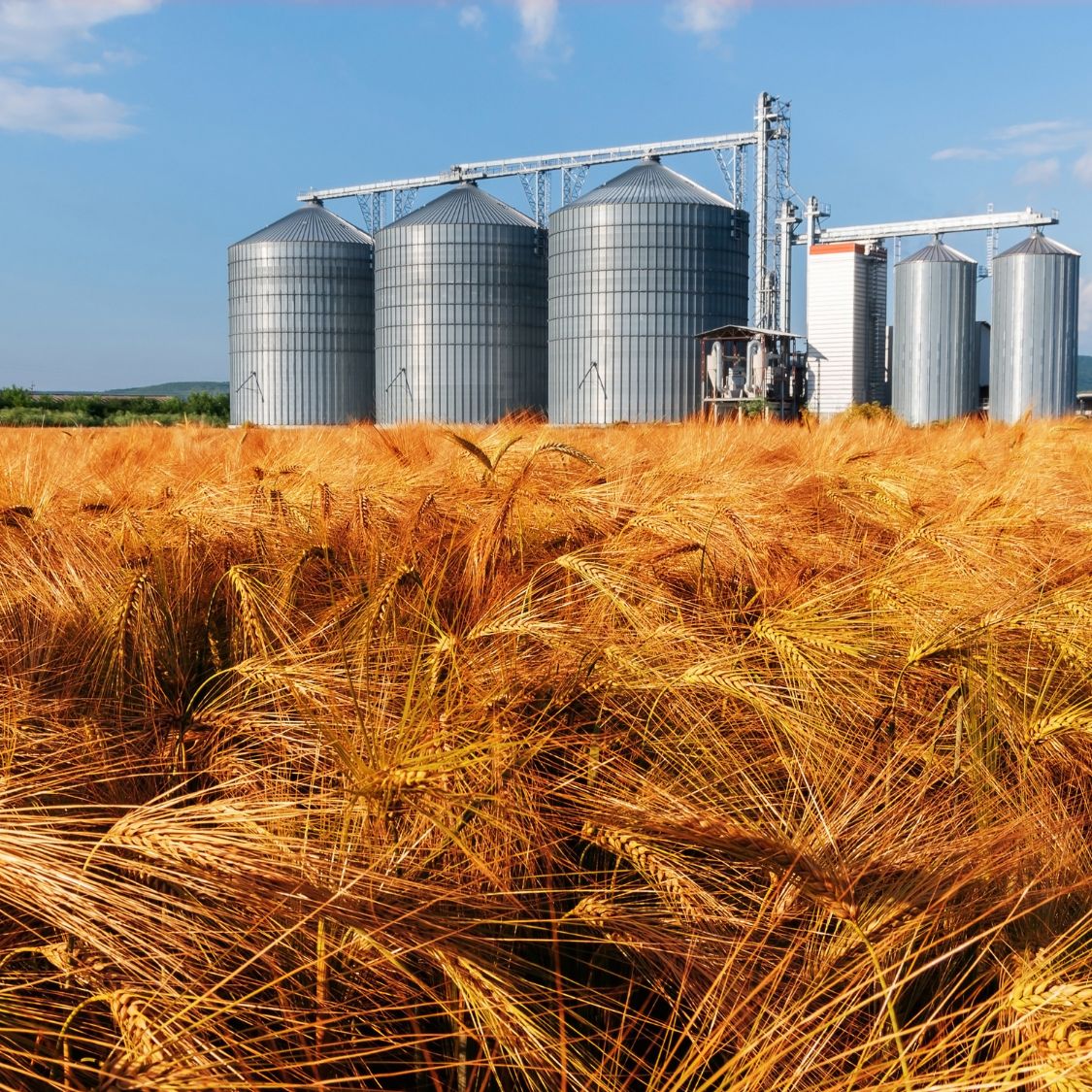 One of the most significant aspects of a grain farmer is whether they have on-site storage capabilities like grain bins and silos. Building these facilities is a significant cost, but below, we explain why every farmer should consider investing in on-farm grain storage and the value the facilities offer.
Eliminate Grain Elevator Fees
The alternative to on-site grain storage for farmers is to pay to store it at a communal grain elevator along with other farmers. The grain elevator stores the grain and keeps it dry and secure. While grain elevators can be affordable initially, they do charge many fees to farmers, from transaction to handling to dryer fees.
These fees may seem affordable at first, but they can quickly add up, and after so many years, they can negatively impact a grain farmer's profit margins and expansion capability. Investing in on-farm grain storage facilities is the better value long-term as it eliminates these expenses and gives farmers more direct control over how their grain is stored and handled.
Reduce Trucking Expenses
Another annoying expense that comes with storing grain off-site is trucking fees. Renting trucks, hiring drivers, and paying for gas quickly adds up to a lot of money and leaves farmers' profits at the mercy of gas prices—which are notoriously unpredictable.
It's also common for delivery trucks to be delayed for any number of reasons that affect all drivers—road closures from construction, weather issues, and traffic. With an on-farm storage facility and receiving systems, trucking expenses are dramatically reduced as the only transport needed is from the fields to the farm.
Get Government Help
The most significant barrier to farmers is that a lot of money and resources are required to establish on-farm grain storage, but there are also government programs to help reduce the burden of this investment. The Farm Storage Facility Loan Program provides low-interest financing for farmers to build or upgrade permanent commodity storage facilities like grain bins and silos.
The government understands the benefits these facilities provide farmers and that because they benefit farmers, they benefit everyone in getting affordable and quality food products. Farmers can obtain up to $500,000 worth of loans toward new grain storage facilities.
Conclusion
Obviously, investing in new grain bins and silos is not a small investment, but the advantages are clear when you take a step back and look at the big-picture value. From saving money on grain elevator and trucking fees to low-interest loans, farmers have every reason to invest in their grain storage capabilities.