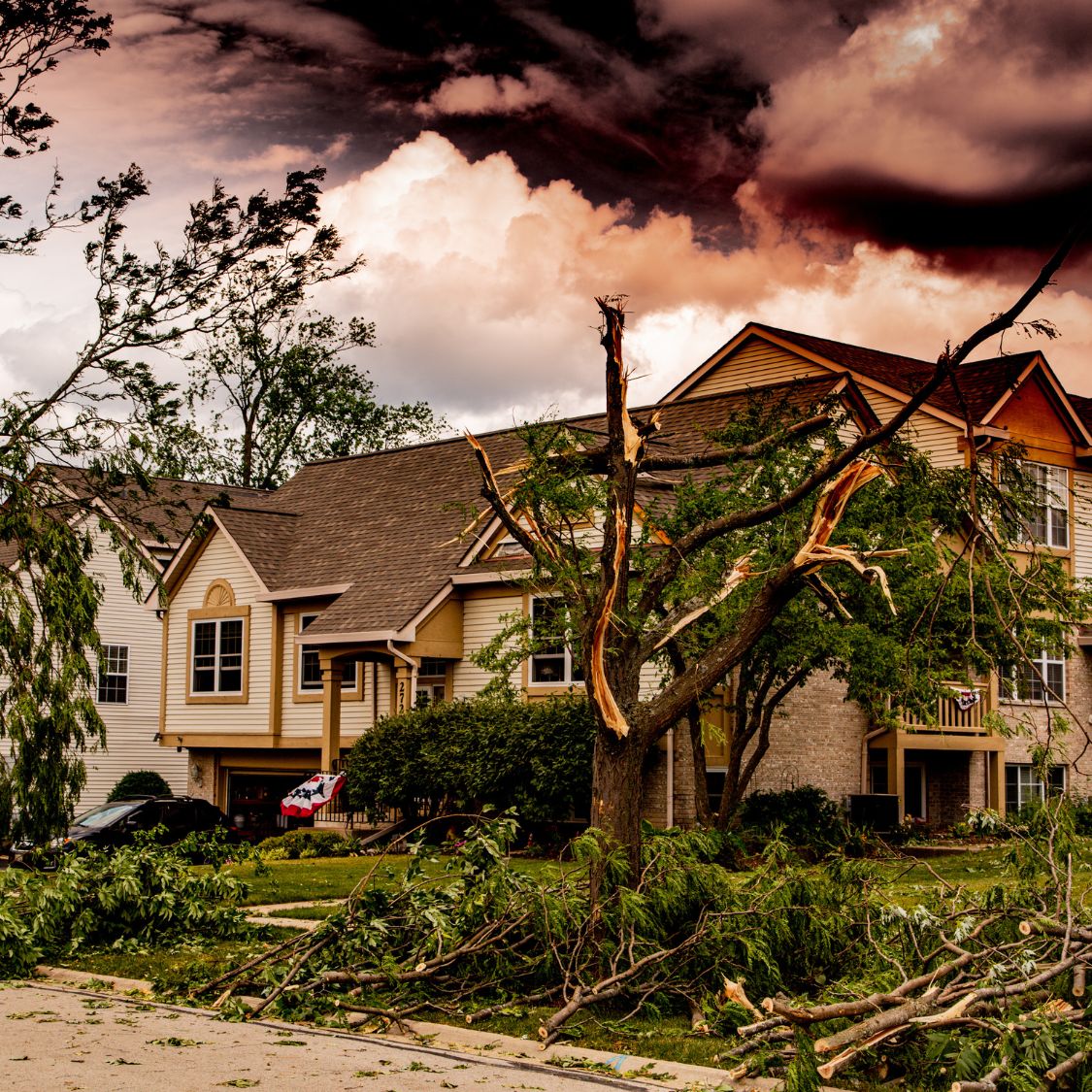 Weather comes in many forms, whether your region sees light rain or intense storms. Sometimes this weather can be beautiful, and other times, this weather can damage your home in many ways, leaving you to foot the bill. Many homes have different forms of protection from this weather, but even with those protections, the weather can still damage you and your home in a few ways.
Rain and Flooding
Rain is likely one of the most common types of weather you'll experience where you live. It's a common weather occurrence, but it doesn't always appear in the same way. Sometimes you'll get a drizzle, while other times, the rain will come with thunderstorms and barrage your home. Rain can hurt your home in many ways, causing:
Leaks
Overloaded gutters
Flooding
Mold and mildew
Another way that rain and flooding can damage your home is by attracting different pests. Standing water is the perfect environment for mosquitos and other pests, and during rainstorms, other animals may try to escape the rain by finding refuge in your home. While rain can be bad all by itself, the pests it attracts are not what you'll want to deal with.
Snow and Salt
The snow can be dangerous for your home in several ways. Snow typically comes when temperatures stay below freezing, and these low temperatures can freeze water in your pipes or gutters, potentially breaking them. Additionally, snow is heavy and can cause branches to fall on your home, or the snow can get heavy enough to cause buckling or holes.
The snow itself can be dangerous, but the way humans respond to this snow can also damage your home. People use road salt to remove snow and ice, but this chemical reaction can corrode your car or any other exposed metal in your home, including your garage door. One of the biggest causes of garage door rust is road salt, but you can prevent garage door rust by washing your garage door regularly and after it snows.
Heavy Winds
In addition to snow and rain, heavy winds are an inescapable force of nature. Any tornadoes or hurricanes will have a lot of rain associated with them, but it's the wind that makes them especially dangerous. Heavy winds in these situations can reach dangerous speeds, around 40 miles per hour, with some storms even crossing the 100 miles per hour barrier. These winds will pull shingles off your roof, tear gutters away from your home, and bring trees and tree limbs down. There's not much you can do to prepare for these winds other than brace your home and craft an emergency plan so that you and your family can stay safe.
The weather can damage your home in many different ways, but if you know the dangerous potential the weather has, you can better protect yourself against it. If you know the rain is coming, you can make sure your gutters are clean and pointed away from your home, and if you know the snow is coming, you can wrap your pipes and let your water drip. These little fixes help keep your home safe and working through the weather.