Boating is a fun and relaxing way to enjoy the summer, but it also comes with some risks. According to the U.S. Coast Guard, there were 4,168 boating accidents in 2019, resulting in 613 deaths and 2,559 injuries. Many of these accidents could have been prevented by following some simple boating safety tips. Here are some of the most important ones to keep in mind before you hit the water.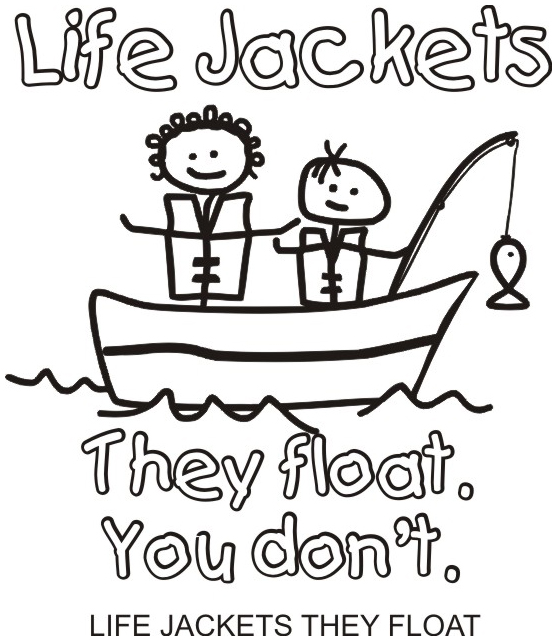 Photo Credit: https://clipart-library.com/clipart/1330811.htm
1. Wear a life jacket. This is the most basic and essential rule of boating safety. A life jacket can save your life if you fall overboard or if your boat capsizes. Make sure you have a properly fitting life jacket for every person on board, and wear it at all times. Don't rely on inflatable toys or cushions as flotation devices. They are not designed to keep you afloat in an emergency.
2. Check the weather. Before you go boating, check the weather forecast and marine conditions for your area. Avoid boating in stormy or windy weather, as it can make the water choppy and dangerous. If you are already on the water and notice dark clouds, lightning, or strong winds, head back to shore as soon as possible.
3. Follow the rules of the water. Just like driving on the road, boating on the water has its own rules and regulations. Learn and follow the local boating laws and etiquette for your area. For example, you should always keep to the right when approaching another boat head-on, and yield to the boat on your right when crossing paths. You should also respect the speed limits and no-wake zones, and avoid boating under the influence of alcohol or drugs.
4. Be prepared for emergencies. Even if you follow all the safety tips, accidents can still happen. That's why you should always be prepared for emergencies on the water. Make sure you have a first-aid kit, a fire extinguisher, a whistle or horn, a flashlight, and a VHF radio on board. You should also have a float plan, which is a document that tells someone where you are going, how long you will be gone, and who to contact if you don't return on time. Leave your float plan with a friend or family member who is not on the boat.
5. Have fun and enjoy the summer! Boating is a great way to experience nature and have fun with your friends and family. By following these safety tips, you can ensure that your boating adventure is safe and enjoyable for everyone.