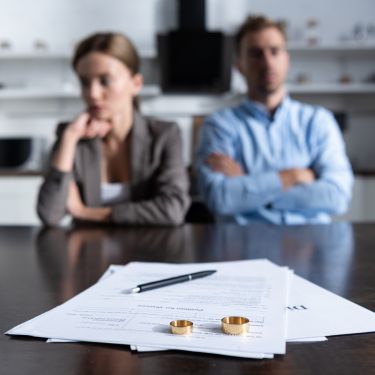 Although many of us don't like mentioning divorce, ending your marriage is sometimes essential since partners may fall out of love and others may be in a toxic relationship. Getting divorced isn't as easy as the movies make it appear, even if it's amicable. There's a lot of paperwork to look through, assets to split up, and sometimes custody over children to consider. Below, we've detailed the things to consider before filing for a divorce to keep the process moving smoothly.
Talk to the Other Party
If you're considering ending your marriage, let your partner know rather than blindside them. Doing the latter can complicate divorce proceedings, as they may contest the divorce once you've already started the process. Moreover, when both partners agree to split up, you can file for a no-fault divorce, making the process shorter with lower lawyer fees.
On the other hand, if your partner disagrees with the split, you can file for a contested divorce. By talking to your partner first, deciding on the type of divorce you'll file for is easier.
Pro Tip
In the case of matrimonial offenses, you can file for a fault divorce and do not need to talk to the other party first.
Decide on Living Arrangements
Another thing that you should consider is whether you and your partner will live together or separately. This is a complicated and emotional decision that both of you must make. If you choose to separate, you should determine the practical aspects of how it will work. 
Every state has different laws surrounding living arrangements during separation. For example, Colorado couples living together when divorcing can and should establish clear boundaries. Some couples getting divorced will create schedules of when each person will use common spaces such as the kitchen. If you live together during the divorce, you must remain amicable to keep the process moving smoothly. 
Make Plans for Children
If you have kids, custody type is another thing to consider before filing for a divorce. You may want to share custody on a 50/50 basis, or one parent may have primary custody. Try discussing this with your partner to see if you can agree outside the courtroom; otherwise, the judge will decide based on what's best for the child. 
Get Professional Help
Divorce proceedings can be emotionally and legally complex, but you don't have to do it alone. Consider hiring a divorce lawyer with experience in family law cases to advocate for you and your rights. A good divorce lawyer can help you navigate the process, protect your rights as a parent, and help you attain spousal support if applicable. They can also help you understand your options, including mediation, arbitration, and other alternatives.
Filing for a divorce is a significant decision that will impact your life. However, by taking the time to consider various factors, you can make the process easier and more manageable.